Editorial Contact

Executive Director
Cayuga County Office of Tourism
131 Genesee Street
Auburn, NY 13021
(315)255-1658/800-499-9615
email: meg@tourcayuga.com
Cayuga County hosts I Love NY
China Familiarization Tour
Preparing NYS for Chinese Tourists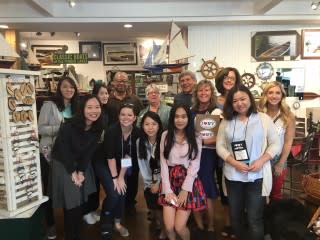 I Love NY selected Cayuga County to host a special group of Chinese travel trade interested in high-quality, in-depth tour experiences in upstate New York September 10-11, 2016.   The group spent two days in Cayuga County experiencing small town life, wine tasting, dining, shopping and musical theater.  The purpose of the tour was not only cultivate destination awareness for upstate New York among the Chinese travel trade, but also for local tourism partners to learn about Chinese customs and the wants and needs of the Chinese visitor so they can better serve them in the future.
Last year 120 million Chinese people traveled oversees, spending $194 billion.  New York State recorded 852,00 visitors from Mainland China in 2015, making it a top destination for Chinese visitors.  They are among the fastest growing groups of visitors to the United States and they are some of the most high spending.
Chinese tourists come to America for three main reasons – shopping, education and real estate.  In addition, Chinese tourists are interested in New York State, particularly upstate New York so they can get a taste of "Real America," including small town life, colonial homes, historical sites and outdoor activities.  They also like interactions with friendly Americans and are always ready for humorous photo opportunities and fun group activities.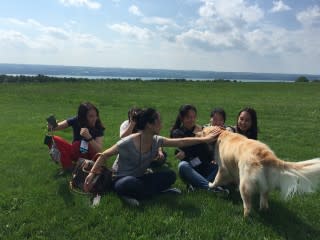 The group began their tour with wine tasting at Long Point Winery followed by shopping at MacKenzie-Childs with dinner provided by the Springside Inn before an evening of musical theater at the Merry-Go-Round Playhouse.  The Inn at the Finger Lakes provided overnight lodging before the group set out for a hands on experience at Strawberry Fields Hydroponic Farm and shopping for Finger Lakes themed items at Lake House Gifts.
---
The Cayuga County Office of Tourism is the designated Tourism Promotion Agency for Cayuga County and promotes the County's attractions, events, and lodging establishments.  For more information visit tourcayuga.com