Editorial Contact:
Meg Vanek
Executive Director
Cayuga County Office of Tourism
131 Genesee Street
Auburn, NY 13021
(315)255-1658/800-499-9615
email: meg@tourcayuga.com
Finger Lakes Sweet Treat Trail Voted One of
10 Best Food Trails
USA TODAY's Reader Choice
August 21, 2015, Cayuga County - The Finger Lakes Sweet Treat Trail has a winner on its hands in USA TODAY's 10Best Readers' Choice contest for Best Food Trail.  The Finger Lakes Sweet Treat Trail came in at #7 after the Green Chile Cheeseburger Trail, Mississippi Gulf Seafood Trail, Cajun Boudin Trail, Hoosier Pie Trail, Sweet Tea Trail and the Kentucky Bourbon Trail.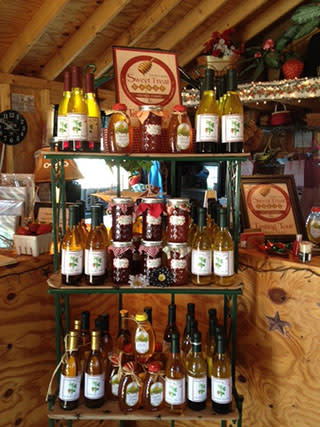 A panel of experts picked the initial 20 nominees, and the top 10 winners were determined by popular vote.  Experts Eric Grossman, Megy Karydes, M. Linda Lee (10 Best), Larry Olmstead (Great American Bites) and Kim Sunee were chosen based on their extensive knowledge of food and travel.
For more information on the Best Food Trail winners visit http://www.10best.com/awards/travel/best-food-trail/.
About the Finger Lakes Sweet Treat Trail
The Finger Lakes Sweet Treat Trail is all about the unique sweets and treats that Cayuga County has to offer.  Whether it's honey or jam or homemade cookies made with locally grown and produced products, the trail has everything to satisfy your sweet tooth cravings.  From north to south in Cayuga County all roads lead to yummy goodness!  The Finger Lakes Sweet Treat Trail is a program of the Cayuga County Office of Tourism.  For more information on the trail visit http://tourcayuga.com/farm-to-table/finger-lakes-sweet-treat-trail/