Today at the SiteOne Bassmaster Elite Tournament, East Coast Angler Jamie Hartman snagged his second first place win, this season.
 "It just couldn't be any better than this," Hartman said. "For it to happen right here in my home state with all of my family here, it's incredibly special. This is where my heart is. It'll be hard to top this — ever."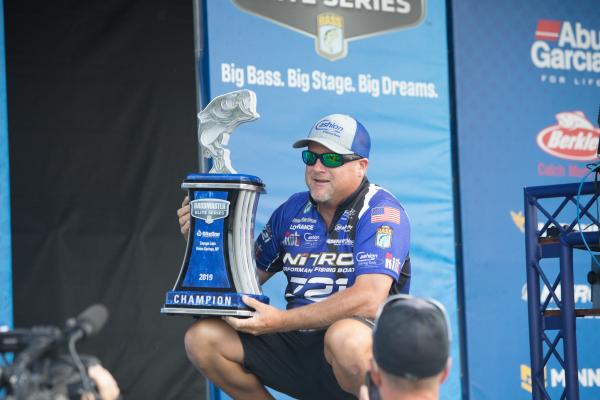 It was a close match, too – the weigh-in results from Saturday, day three of the competition, left Hartman in fourth place. Competitor Jeff Gustafson of Canada previously held the lead for days two and three and was beaten by a mere ten ounces on the final day. Hartman's final weight accumulated to 80 pounds, 13 ounces.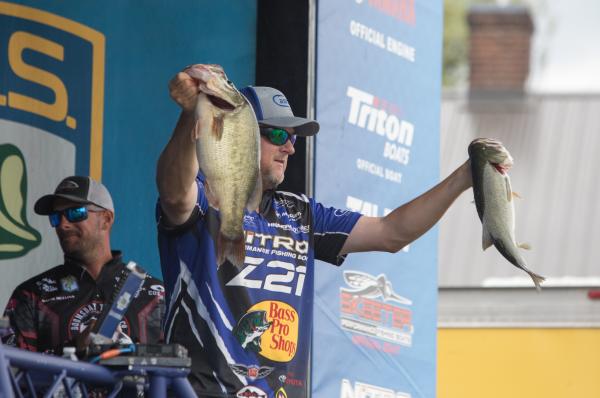 All four days of the tournament boasted fun activities for the whole family including raffles, games, and local food. Staff from the Cayuga County Office of Tourism and Cayuga Lake Scenic Byway were in attendance each day providing area information and giveaways. Union Springs, the host city, is the process of various lake front revitalization projects that will position it as a prime lake access destination for Cayuga Lake.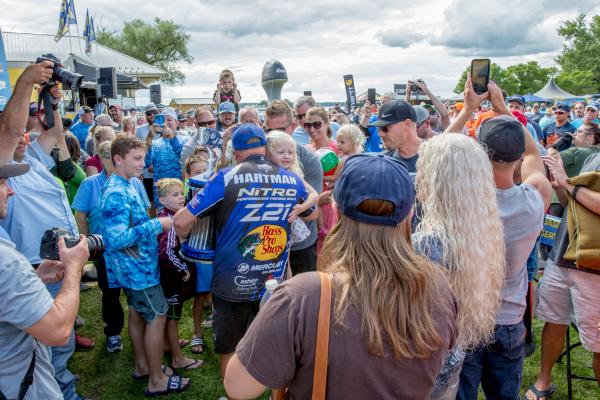 ###
Bassmaster Elite is a registered trademark of B.A.S.S., LLC in the United States and/or other countries.
The names of actual companies and products mentioned herein may be the trademarks of their respective owners.
For more information, press only:
Gillian Sears
315-255-1658
Gillian@TourCayuga.com
For more information on Bassmaster Elite:
Also Visit: