Editorial Contact:
Meg Vanek
Executive Director
Cayuga County Office of Tourism
131 Genesee Street
Auburn, NY 13021
(315)255-1658/800-499-9615
email: meg@tourcayuga.com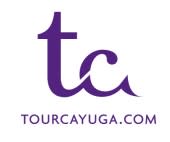 National Travel & Tourism Week Spotlights Impact of Travel and Tourism
May 2-10, 2015
Cayuga County, NY - May 4, 2015  – The first full week in May is annually recognized as National Travel and Tourism Week, a tradition first celebrated in 1984.  Since its establishment, the U.S. travel community has collectively marked the week as a time to shine the spotlight on travel's impact on employment and the economy.
"Travel and tourism directly supports 1,226 jobs in Cayuga County,"  said Meg Vanek, executive director of the Cayuga County Office of Tourism.  "National Travel & Tourism Week is a great time to recognize every worker in our community who depends on travel for his or her livelihood.  From hotel general managers to restaurant waitstaff to wine tasting room personnel, all are part of our very important tourism workforce."  
Travel and tourism is a $94.97 million dollar industry in Cayuga County, generating $6.53 million in local tax revenue and providing $369 in tax relief per Cayuga County household.  In addition, to the workforce directly employed in the tourism industry, it further supports workers in other industry sectors such as construction, manufacturing and finance.
There will be a brief presentation and a proclamation recognizing May 2-10, 2015 as National Travel & Tourism Week in Auburn, NY at Auburn's City Hall on Thursday, May 7, 2015 at 6 p.m. For a complete report on Cayuga County Tourism and the economic impact of tourism in Cayuga County, call the Cayuga County Office of Tourism at 315-255-1658 and ask for our Annual Report.
About the Cayuga County Office of Tourism
The Cayuga County Office of Tourism is the designated Tourism Promotion Agency for Cayuga County and promotes the County's attractions, events, and lodging establishments.  For more information call 800-499-9615 or visit tourcayuga.com