Are you a fan of Netflix's Stranger Things or do you just like to find odd, quirky and offbeat things to do while you are on vacation?  Although Cayuga County is miles away from the fabled, faux town of Hawkins, Indiana, we think you will like it here!  We certainly do!  To the best of our knowledge we don't have any Demogorgons and the upside down may only be a figment of the imagination. Check out 11 Stranger Things to See and Do in Cayuga County!  
1. Stand Tall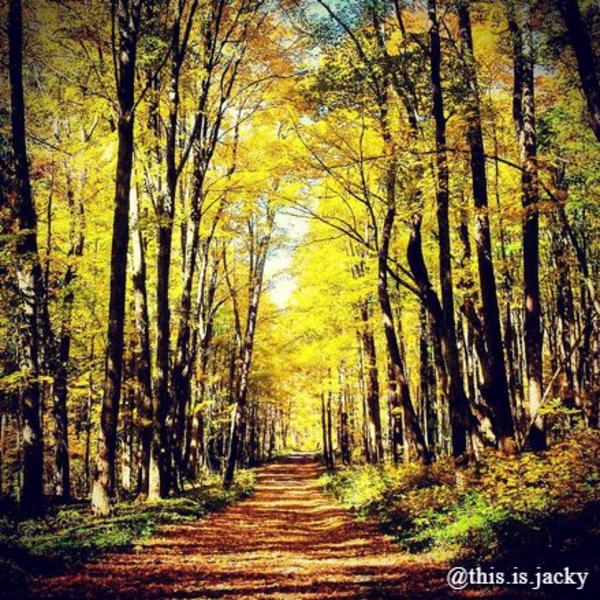 Do you want to feel like you are about to enter the upside down?  Bear Swamp State Forest offers up a slew of oddities.  The highest point in Cayuga County is well...in a swamp.  Totaling in at 1,860 feet above sea level, Bear Swamp is Cayuga County's highest point.  Can things get any stranger? The answer to that is yes, a cemetery lies within the state forest as well.  Bring your bike with you and navigate through a total of 14.3 miles of multi-use trails.
2. It's Electrifying!
Visit Swaby's in Downtown Auburn NY.  Boasting their very own replica of the actual electric chair that once resided within the confines of the Auburn Correctional Facility.  Want to learn more about the storied Auburn Correctional Facility? Spend a few hours exploring the Cayuga Museum of History and Art with their exhibit, Both Sides of the Wall: Auburn and Its Prison.  Experience a full-size replica of a current cell from the oldest continually operating prison in the country.  All this and more awaits you! 
3. Don't the Eat Cake!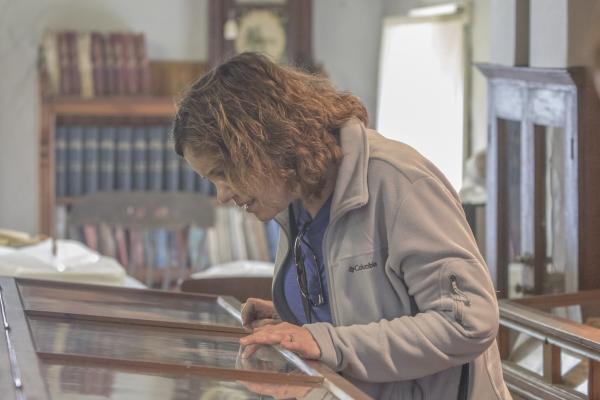 This 'piece' of history is just a tad past its expiration date.  The historical slice was saved from the cake celebrating Susan B. Anthony's 78th birthday in 1898.  It is fitting that it now resides at the Howland Stone Store Museum.  A strong supporter of women's rights herself, Emily Howland was a good friend of this important leader of the women's suffrage movement.  Howland explored the world and has a vast collection of exotic treasures on display, from artifacts from Egyptian tombs to the largest collection of women's suffrage posters.  
4. Visit a Haunted Mall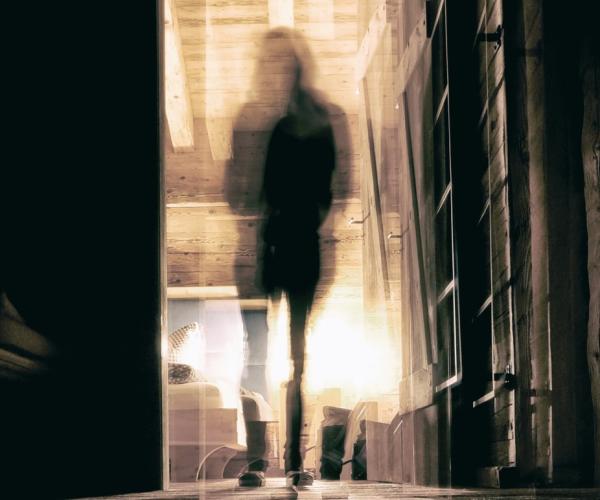 Nothing says the 80's like a shopping mall, but one that is reportedly haunted?  Check out the Fingerlakes Mall in Auburn.  Rumor has it that a late-night watchman was only on the job a few months before his first "encounter" that sent him running out of the shopping center.  Since then, ghost investigators have recorded over 200 topnotch EVPs and video footage of entities roaming the halls. People have also reported to have been pushed, touched, spoken to, and more.  Spend the evening investigating things that go bump in the night with a private Haunted Hunt!
5. Experience Haunted History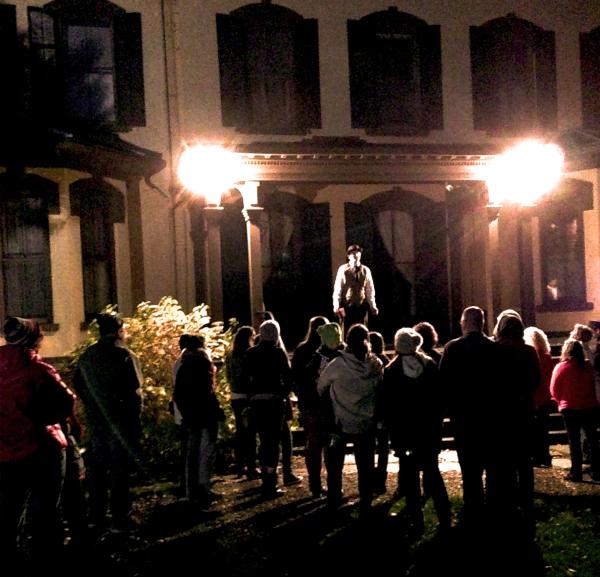 Costumed guides take guests around the Seward House grounds and along the darkened streets of historic downtown Auburn, sharing chilling tales of Victorian funeral practices, spectral encounters from Seward family lore, grizzly true crime stories, and other spooky accounts drawn from local folklore and history.  A batch of new, terrifying-yet-true stories have been added this year, so you won't want to miss this eerie experience!  Hurry!  Tickets are limited and sell out quickly!
6. Chow Down on Some Serious Waffles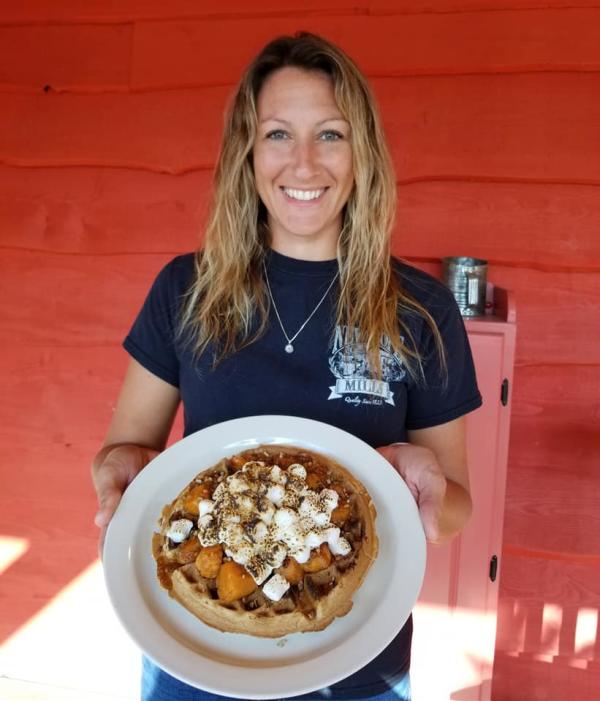 Seriously...when you stack'em up even Eleven would totally dig these waffles!  Stop by New Hope Mills and feed your inner Demogorgon.  You'll find almost every menu item uses their original New Hope Mills products.  Their French Onion Soup uses New Hope Mills' Buttermilk croutons, their breakfast sandwich and brunch burger uses New Hope Mills Buttermilk pancake buns, and their Southern Breakfast Burrito uses their New Hope Mills Crepe mix.  
7. Get Caught With Your Hands In the Cookie Jar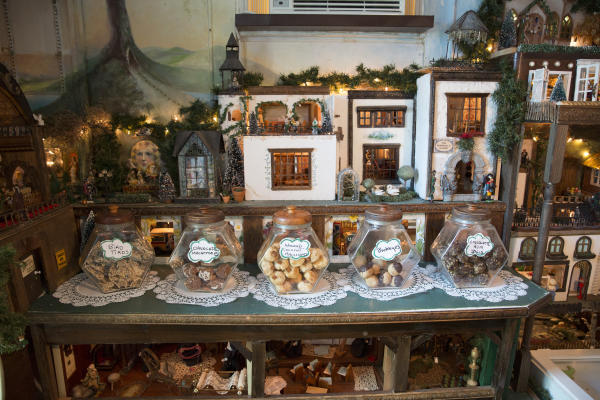 Visit the Fly By Night Cookie Company for tasty sweets along the Finger Lakes Sweet Treat Trail.  Located in the Village of Fair Haven NY, this little cookie shop is like nothing you have seen before, from the "Black Forest Style" carved wooden front porch to the unique interior complete with a miniature village, named Minivally, there is plenty to feast your eyes and stomach upon.  On most days, you can find owner Bonnie Bridson in the back baking an assortment of confections from locally sourced products and making the magic happen! 
8. Delight in the Circus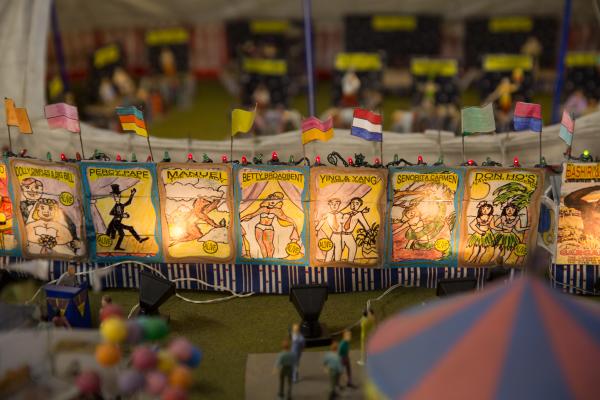 Miniature that is. The circus is always in town at the Ward O'Hara Agricultural Museum!  Take in their vast collection of agricultural memorabilia, tractors, and intriguing exhibits! Stop by to take a tour or check out their special events - from anOld-Fashioned Halloween to their Festival of Trees and delight in the changes of the season as you are transported to yesteryear.
9. Explore Moravia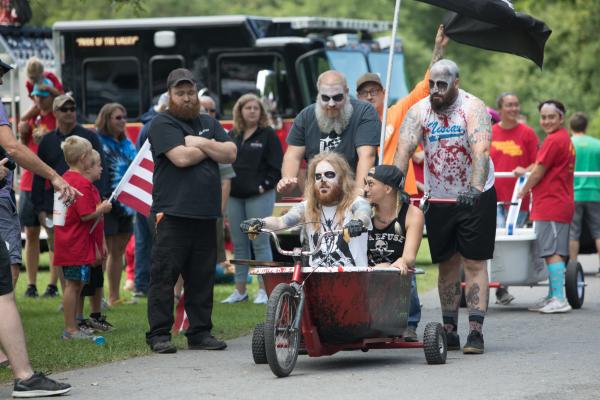 Once the mecca of Spiritualism, Moravia is full of little surprises.  Take the afternoon off and explore this sleepy, little town, full of charm and history that was made famous when Mary Todd Lincoln, searching for her own ghosts, visited in 1872.  The Cayuga-Owasco Lakes Historical Society has a plethora of knowledge on how Moravia became the Mecca of Spiritualism when Mary Andrews began conducting séances and drew thousands to the area.  After researching spine tingling tales take a walk and wander through the gorge trail at Fillmore Glen State Park.  Working up an appetite? Grab some smoking hot BBQ at 10-10 BBQ or stop by Drifters on Owasco Lake. Want to see something even stranger? Check out their bathtub races in July!
10. Shop the Unusual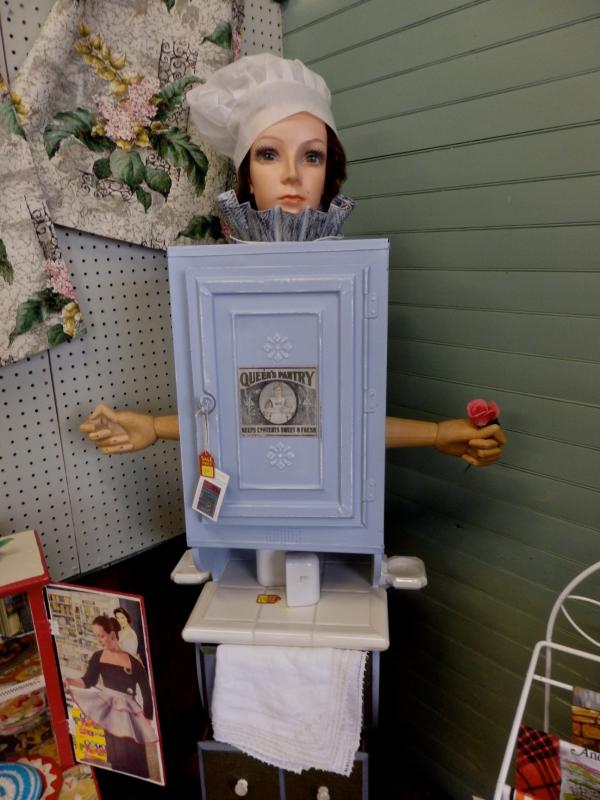 Looking for a funky,one of a kind gift for that one of a kind person in your life?Trader Rose Vintage is a fantastic place to start off with.  They are located in the quaint Village of Aurora.  Summer Hours:  Friday, Saturday and Sunday.  11AM-5PM, but the owner Mnetha says to call, someone may be nearby or you can schedule an appointment.  Want more quirky shopping?  Add Purple Monkey Antiques in Weedsport to the must see and shop list.
11. Kick Back with a Beer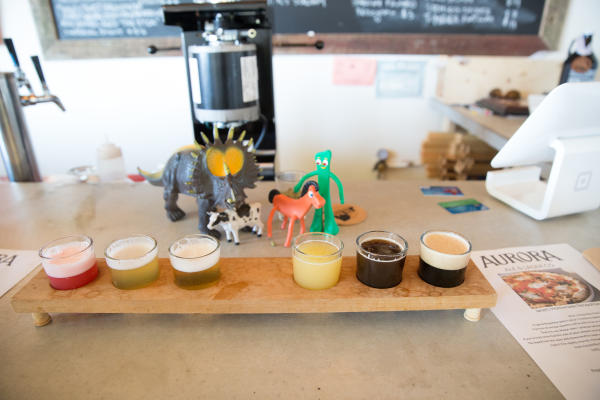 Looking for a brewery that Hopper would approve of? The Aurora Brewing Company is laid back, but offering some straight up, amazing beers! These guys know how to bring it to the next level, with beers like Fresh to Death and Wading in a Cashmere Sea!  Not only is the beer fab, but they know how to have some fun with an assortment of board games available and you can even play with Gumby and Pokey at the bar!