It is all about tradition during the Holiday Season and the Finger Lakes is no exception to that rule. In Auburn, on the second Sunday of December, museums and churches throughout the community will open their doors to the public offering free admission, music, refreshments, family activities and more. This year, Sunday December 9 is the day for the Annual Holiday Traditions Open House in Auburn. 
My daughter and I have found we just cannot hit all the sites in this one afternoon of festivities and need to be a bit strategic in our decision making. We may see friends and neighbors at one spot and then again at another. Everyone is jolly sharing details about where and what they have seen and where they are going next.
This year, we may start at the Ward O'Hara Agricultural Museum out near Emerson Park on the shore of Owasco Lake where a wood stove in the old-fashioned kitchen is used to bake cookies you can then decorate. Don't miss the horse drawn carriage rides. Subsequently, we will be off to Genesee Street to visit the Cayuga Museum to check out their "You Are Here" exhibition which explores a wide assortment of local maps where we will compare streets of today to those of 1803 and 1906. I hope we can find our neighborhood.
Then right n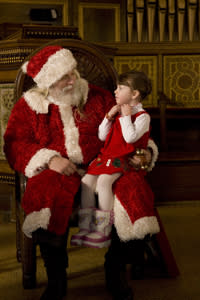 ext door to the Schweinfurth Art Center for Quilts=Art=Quilts, an international juried exhibition of contemporary quilts. Be ready to be amazed at the imagination and talents of the artistic quilt makers. These are not your grandma's quilts.  There will be also a Trunk Show at 2 pm which features the work of one special artist.
Circle around to Downtown Auburn and catch the decorated Seward House Museum, bedecked by local florists and artists folks. Do check out the children's room and the master bedroom as one of my buddies and I have been busy making Victorian-style decorations for these two areas in this historic home.  Perhaps you will inspired to deck the halls in your own home!  A quick stop further down South Street and you will enjoy the Harriet Tubman Home.
There will be music offered at The Willard Memorial Chapel throughout the afternoon; Westminster Presbyterian Church by Masterwork Chorale; St. Mary's Church by Voices of Faith and, finally, at St. Francis of Assisi Church over on Clark Street by The Auburn Chamber Orchestra.
For a complete schedule, visit the website of The Historic and Cultural Sites of Auburn NY or Auburn History's Home Town. See you around Auburn!
---
Susan Marteney teaches Community Education classes at CCC and is a co-owner of Tuxill House, a European-style guest house in Auburn, an avid gardener and a community activist.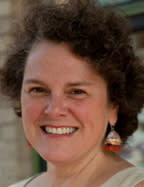 ---