The fall season is one of the most beautiful in the Finger Lakes of New York State. Along with the vibrant colors of the trees, beautiful autumn flowers, and breathtaking sunrises and sunsets, there are delicious apples - picked right out of the orchards. And with apples, comes cider, donuts, apple wine and much more! 
We've rounded up a bunch of places around Cayuga County to help you get your fall food fix:
Did you know, apples were one of Harriet Tubman's favorite fruits? As a child, she spent many long hours picking apples on the plantation where she was forbidden to eat any of them. When she did steal one, she was beaten. Because of this, she viewed apples as a symbol of freedom and wealth, and vowed to one day be free, able to grow apple trees of her own. After freeing herself and countless others, she settled in Auburn, NY (where she spent the last 50+ years of her life) and planted an apple orchard on her property. A visit to the Harriet Tubman Home will provide you an opportunity to see these exact apple trees standing tall today!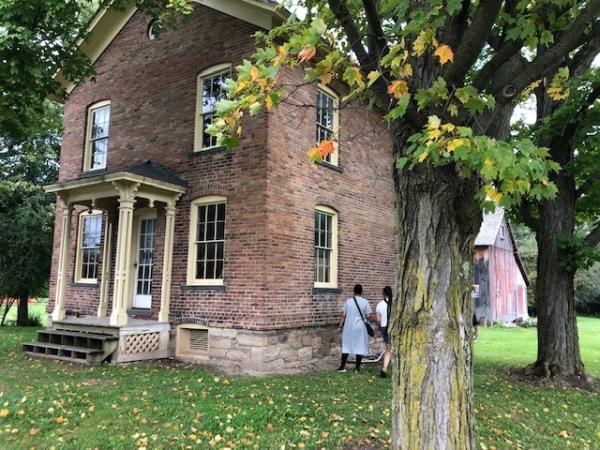 Harriet Tubman's descendants who live in the area say they keep a bowl of apples in their homes in her honor – fresh ones during the fall and decorative ones when not in season. 
Another great option for fall fun in Cayuga County involves pairing apples with wine. Walking into  Apple Station Winery, located just outside the village of Union Springs, is like stepping back in time to an old country store and filing station. This family owned and operated winery is stocked with fresh apples, local treats, and handcrafted apple wine (along with fruit blends and several grape wines). Apples can be picked from the apple orchard or purchased in the store along with ciders, donuts, NYS cheeses, and other local fares.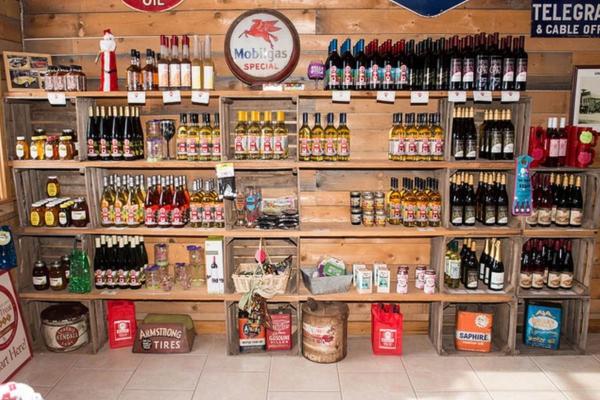 For more farm favorites, head over to Owen Orchards, a family owned and operated old-fashioned orchard and farm. At Owen Orchards, everyone can connect with the working farm, from gazing upon the chickens to biting into a fresh apple you've just picked. Relax and enjoy a wagon ride through the orchards and pick your favorites among the many tasty varieties. Afterwards, visit the Owen Orchards store, where you will find more apples, fresh pressed apple cider (you may even be able to catch the cider press in operation), apple cider donuts and an assortment of locally grown and produced condiments, vegetables, cheeses and preserves.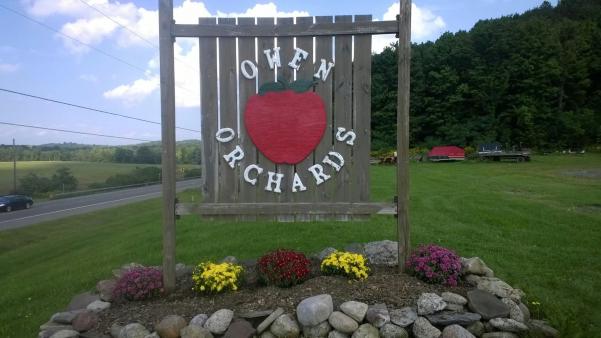 It is said that another favorite fruit of Harriet Tubman's is strawberries. Traditionally, strawberries are a summertime goody, but in Cayuga County you can U-Pick these sweet treats throughout the fall season! Strawberry Fields Hydroponic Farm and Floral Boutique is a farm like you've never seen. They grow their strawberries and vegetables in pots off the ground using hydroponics, a type of horticulture which involves growing plants without soil, by using mineral nutrient solutions. This allows for a longer growing season and an easier U-Pick experience. Be sure to allow enough time to browse their gift shop full of their delicious fresh jams, raw honey from their fields, local products and many unique gifts!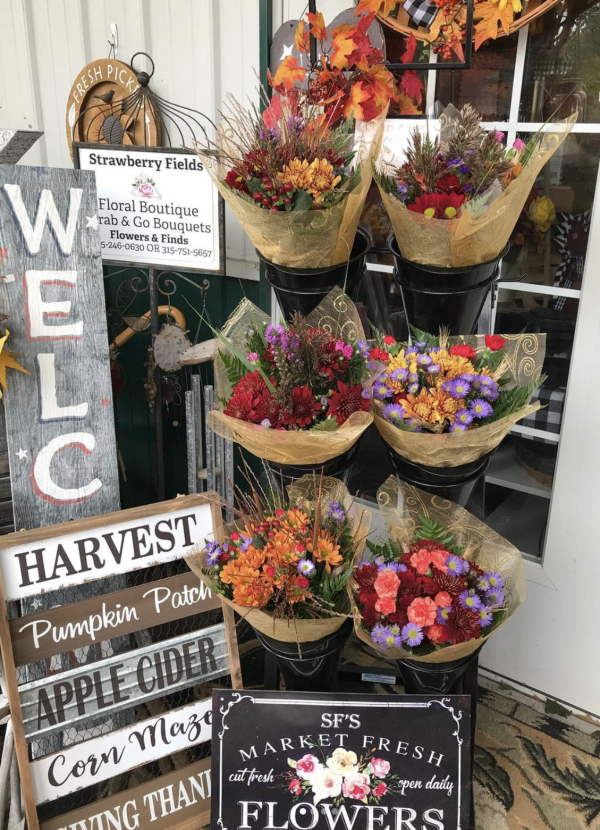 With all these farms, it's no surprise that Cayuga County is among the top sellers of agricultural products within New York State. Farming has been a leading industry in Cayuga County since its beginning, with the rich soil found in the Finger Lakes region making it a farmer's paradise. Even Harriet Tubman was a farmer – raising pigs and growing vegetables on her property. 
Travel back in time to the turn of the century and experience life on the farm at Ward O'Hara Agricultural & Country Living Museum. Explore what farm life was like in the 19th and 20th centuries. Touch and see tools made throughout the years from hand-held to horse-power to tractor power. You will want to take part in the many interactive displays of historical farm life.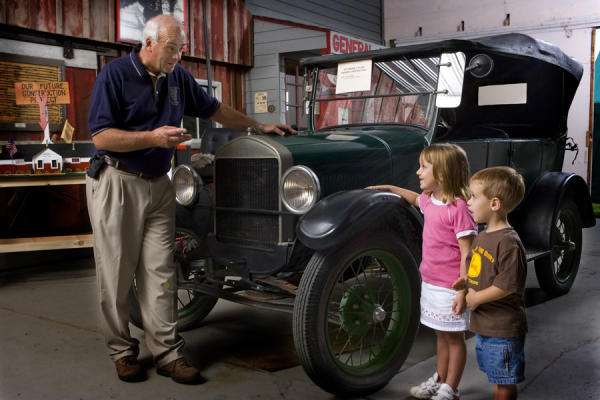 When you're done at the museum go across the street to beautiful Emerson Park. Located at the northern end of Owasco Lake, one of the 11 Finger Lakes, with one mile of lake front and two miles of river front. The park features boat launches, boat slips, a disc golf course, playground, paddlecraft rentals, and picnic shelters. Enjoy a beautiful fall day with a picnic and a stroll along the waterfront.