Hopefully by now you've already read our blog about the types of fish that you can find here in Cayuga County waters. Maybe now you're asking "ok, now how do I fish for these fish?!"
Firstly, more fish are caught on natural bait. Earthworms are the most common, easily found type of natural bait. You can dig around in the mud under leave and rocks, or you can go to a bait shop, such as Screwy Louie's up in Fair Haven, or Bass Pro Shops in Auburn, both shops offer that and so much more so if you're looking to get a new reel, or need a new net it's one stop shopping. Other types of natural bait include nightcrawlers, minnows, insects, and crayfish.
The second category is artificial bait. These are good alternatives for anglers who are uncomfortable with using live bait, while the world of artificial bait can be perplexing due to the sheer varietals that are on the market it's best to go about selecting it based on where you're fishing and what type of fish you're hoping to catch.
When trout fishing in Cayuga County an advantage of the live or natural bait is the smell that the trout are attracted to can offset any visual obstructions like higher water or muddy water. It can also be an advantage if you're in a popular fishing spot and the fish have grown wary and inspect before biting so using worms, crickets or even crayfish may work best. Spoons are of the artificial variety are also great for trout fishing, with a spinner add on especially attracts the fishes attention.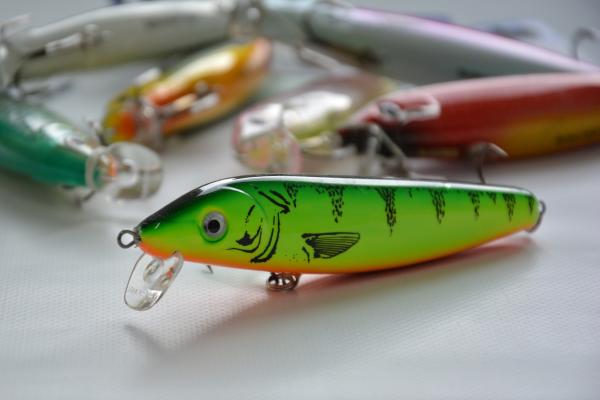 For Bass if you're using artificial lures, you'll want something like a jig or crankbait. A jig is lead sinker and usually covered by a soft body to attract fish and create a vertical motion in the water compared to the crankbait that cover water quickly and at various depths with a pendulum like movement. Note that they are also made with tungsten which is a much more eco-friendly option. King Ferry Corner Store offers a selection of handmade lures as well as live bait. If you're towing your boat, they also have a variety of fuels to make sure you're set up for the perfect day of fishing.
What you're looking for, we've got it. Now you know a bit more about what types of fish to look for, what types of bait work around Cayuga County and some top spots to stop and get what you need, bonus you'll get tips from the locals! One last reminder to check the DEC regulations for the specific waters you'll be fishing in regarding the methods permissible in each location. Stay tuned next week for our new blog, Tips & Tricks of Anglers.