To be honest to go leaf-peeping in the Finger Lakes, you do not really need to go anywhere- virtually everywhere you turn during the first two weeks of October, you'll be surrounded by lush landscapes of red, yellow and bright orange.  But for particularly magnificent views, check out these favorite spots.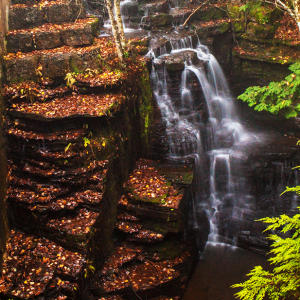 Fillmore Glen State Park, located in southern Cayuga County, is known for its spectacular scenery including 5 waterfalls, a deep gorge and lush forests.
Fair Haven Beach State Park on Lake Ontario has one of the finest public lakefronts in upstate New York with towering shoreline bluffs, sandy beaches and adjoining hilly woodlands.  Take the Lakeshore Trail which features a walk along the shoreline below towering bluffs and enjoy the amazing views.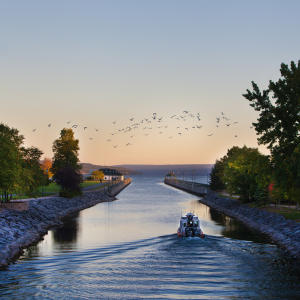 Emerson Park located at the northern end of Owasco Lake includes 135 acres for strolling along the lakeshore and even features a dog park so you can take fido along on your leaf peeping exploration.
Bear Swamp State Forest offers a 14.3-mile multiple use trail system.  The trails have been designed for hiking, horseback riding and mountain biking and are appropriate for both beginners and intermediate users.  The forest is rich and diverse and provides habitat for a variety of birds and has been recognized by the National Audubon Society as an important birding area.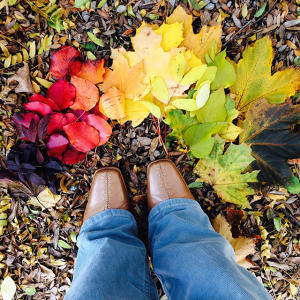 Hoopes Park in Auburn has a charming gazebo and park benches scattered throughout where you can just sit and take in the beautiful view of the pond, framed by fall foliage. Simply relax and enjoy the crisp fall air and colorful display that fall in the Finger Lakes brings!
Before leaving the Finger Lakes, check out the historic towns and villages, do a little shopping and dine in one of the unique local restaurants.  Better yet, stay overnight at one of the charming inns – there is way too much to take in in one day!