Montezuma Wildlife Refuge is a bird watching paradise. Situated in the Finger Lakes its wet lands where birds, especially geese (Canadian and Snow) and ducks galore stop by for respite. Eagles were recently reintegrated and Osprey nests can be seen on high wire towers along Routes 5 and 20.
Located in 3 counties, in the Finger Lakes Region the refuge is open every day. Travel by car is limited in winter when the weather turns too wintry for safe driving. But you are always welcome to hike and enjoy the well traveled trails. You are welcome to snowshoe, cross-country ski, bring your binoculars and your camera and enjoy.
Wildlife such as white tail deer, fox, and rabbits abound. Blue Jays, Nuthatches, Woodpeckers, and Chickadees can be seen and heard in winter.
There is a visitor's center with a deck and tower which are a good look-out spots. The Center is staffed mostly with volunteers so it's a good idea to call first if you want to get information inside the center: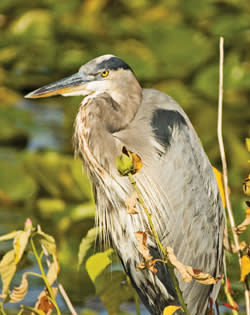 Montezuma NWR
3395 Routes 5 & 20 East
Seneca Falls, NY 13148
Phone: 315-568-5987
E-mail: R5RW_MZNWR@mail.fws.gov.
Tasha, one of the full time employees, says that the Refuge is an Atlantic flyway for migratory birds, and a precious resource for the birds and as well as for us. She also pointed out that the wetlands filter water which is another wonderful benefit.
Some recent bird sightings were: Fish crows, Redpolls, Screech Owl, Townsend Solitaire and many others.
Montezuma National Wildlife Refuge is in partnership with D.E.C. land, and the Montezuma Audubon, which is further north on Rte. 89.
At the refuge there is a program called M.A.R.S.H. (Montezuma Alliance for Restoration of Species and Habitats) where volunteers do biological work alongside biologists. They do Raptor surveys, on MARSH days, they pull invasive plants, and do Black Tern surveys, and duck banding.
On Saturday, January 26th, 2013 there will be a program on Short eared Owls and will include a short nature walk. It's open to the public from 2-3:30 PM. You don't need to register. If you are a Friend of Montezuma Audubon, it's free. Otherwise for students its $3 and regular admission is $5. Monies collected will go to the Friends group for invasive species removal, and for the dry marsh project. (They are going to convert some cattails to a new pool.)
You can be a Friend of Montezuma Audubon by checking out the website or by calling 315-365-3580. Friends put on presentations and lecture series.
What a wonderful resource in our Finger Lakes. We are so fortunate. The Montezuma Wildlife Refuge is here for our enjoyment.
---
Bobbie Panek lives in Central NY. She's a poet, writer and wanderlust. You can read more about her at Bobbiepanek.com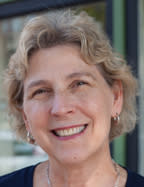 ---