Broadway quality shows in the Finger Lakes? That may sound too good to be true, but it is! Come to Auburn any week from June through mid-September, you can enjoy at least three musicals over a weekend right in History's Hometown.
Situated in Emerson Park at the foot of Owasco Lake, Merry-Go-Round Playhouse will be offering five musicals during summer 2014. Add in two other venues at MGR Downtown at Auburn Public Theater and Theater Mack at the Cayuga Museum of History and Art and you will be singing your heart out and wish you had brought along your tap shoes!
From June 4th – July 2nd, you can recall your own favorite nanny during "Mary Poppins". Need I say more, but supercalifragilisticexpialidocious? Young and old will be singing along with "Let's Go Fly a Kite" and "Spoonful of Sugar".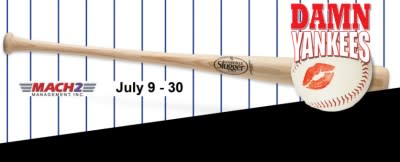 Next, comes "Damn Yankees" from July 9th – 30th at the Merry-Go-Round Playhouse.  If you sell your soul to the devil, will your baseball team win?  A winner of seven Tony Awards, this is a musical with songs like "Ya Gotta Have Heart" and "Whatever Lola Wants" that will answer that question.
After the show, catch a baseball game up at Falcon Park when the Auburn Doubledays, a single-A affiliate of the Washington Nationals since 2011, hosts games. Check their website for home and away game nights and specials like $1 Beer and Hot Dogs and Fireworks. How much more small town America can you get?
"On The Town" follows from August 6th – 27th with a tribute to the possibilities of love and the city that never sleeps with "New York, New York" and "Lonely Town".  Hit a hot spot like A.T. Walley's in Downtown Auburn after the show and maybe you will never sleep either.
Do you want showgirls, rope tricks and a lavish production? Then, "The Will Rogers Follies: A Life in Revue" is for you. The Ziegfeld Follies will be on stage every night from September 3rd – 24th celebrating the life of famed humorist and performer Will Rogers.  A regional premiere, "The Church Basement Ladies in The Last (Potluck) Supper" from October 1st – 18th will make you hungry for more casseroles. Set in 1979, the ladies prepare pot luck for the church members cooking up songs and dancing along.
Add in, "Menopause the Musical", an exploration of the sisterhood of the change of life plus, The Pitch, a new way to experience one of 10 brand new musical during the creation phase and you will be busy, busy in Auburn. With matinees and evening performances every day except Sundays, you will have a song-filled summer at the Finger Lakes Musical Theatre Festival.
---
Susan Marteney teaches Community Education classes at CCC and is a co-owner of Tuxill House, a European-style guest house in Auburn, an avid gardener and a community activist.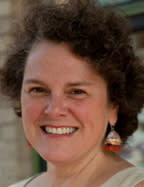 ---