Wintertime doesn't have to be boring with a case of cabin fever for anglers in Cayuga County. Cayuga County sports several different fisheries that can be experienced through the ice and on open waters. 
Before you venture out on any body of water during the winter, there's some things to take into consideration to have a pleasurable experience. First, make sure you dress warmly in layers. Knowledgeable anglers who fish during the colder periods of the year wear a full Gore-Tex Rain suit to stay dry and cut the wind. If you are to go out on the water from October 1-May 1 in New York State in any boat 21' and less, you must have a life vest on. This includes kayaks and canoes.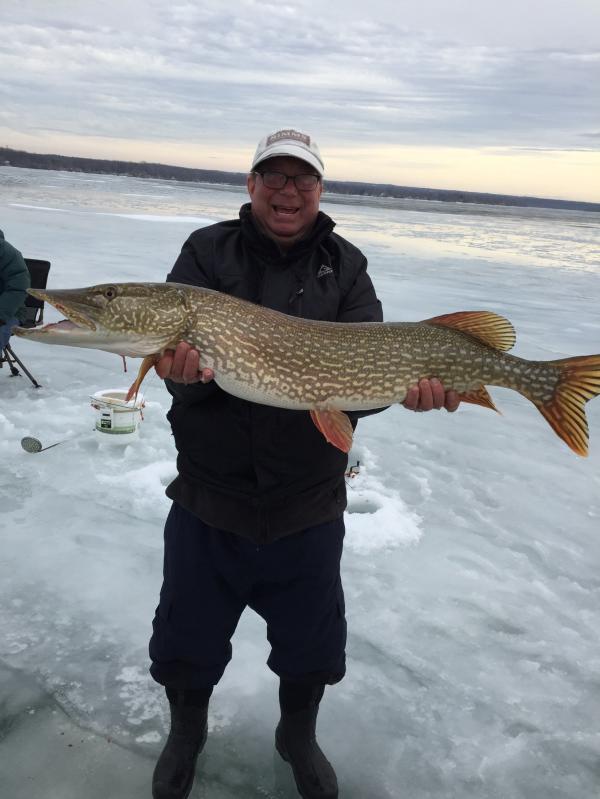 If you are going out ice fishing, make sure you know how thick the ice needs to be safe. Early and last ice usually has some of the best fishing but it is also the most dangerous to stand on. I have had the unfavorable opportunity of going through the ice along a pressure crack that actually looked safe. Be sure to carry a set of "picks of life" around your neck. These wood dowels with a sharpened nail protruding through, will help you pull yourself out of a hole onto stable ice in case you fall through. 
The great thing about Cayuga County is the fact if we have a cold, hard winter, there will be plenty of ice to go out on area lakes such as Cayuga, Skaneateles, Cuomo, Duck, Otter, Lake Como, and bays off of Lake Ontario. If it's a mild winter with plenty of open water, anglers can fish off shore or venture out in a safe boat. 
Usually, the long narrow geography of the Finger Lakes finds the ends of the lakes with the shallower shelfs freeze first for better ice fishing. If you want a shot at a trophy northern pike through the ice, try fishing Cayuga and Owasco Lakes. Good numbers of pike are caught each winter on these lakes through the ice with tip ups. Avid pike anglers will run heavy braided line on the tip up spools connected to a wire leader hook. The winter time is the best chance of the year to catch a true trophy. The wire leader is recommended to use to prevent a bite off from the sharp teeth of a northern pike. Hook a large minnow such as a shiner or sucker and drop it down to the bottom. Good depths to try are areas that are 5-15' deep.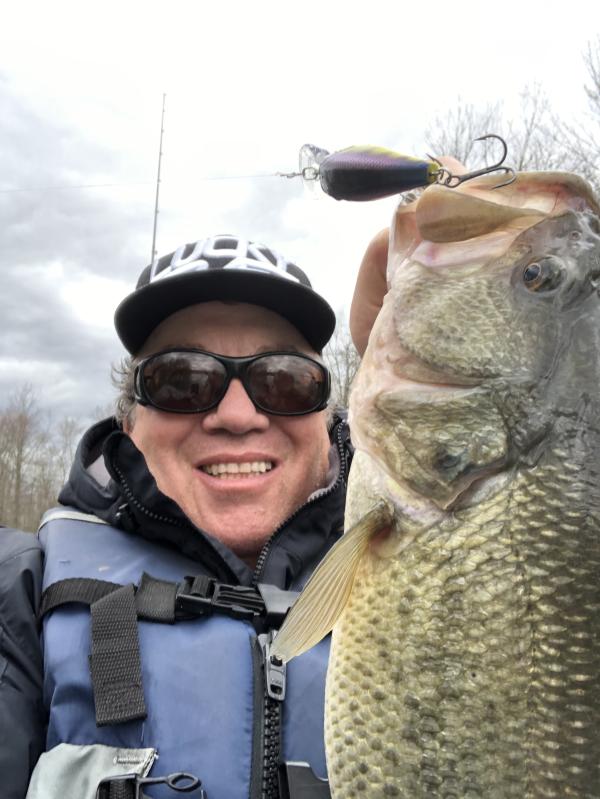 Cayuga County waters harbors some of the finest yellow perch fishing in the country. Lakes such as Ontario, Cayuga, Owasco and Skaneateles annually supply anglers with 50-fish daily limits of perch...the best tasting fish in fresh water. Anglers score well on perch in the winter by fishing small minnows such as fatheads on a tip up with lighter line and by vertically jigging small spoons such as dots tipped with a small minnow or a perch eye. Perch fishing can be good all through the winter and gets especially good towards the end with warming waters. Good depths for schools of perch are usually in the 10-30' range.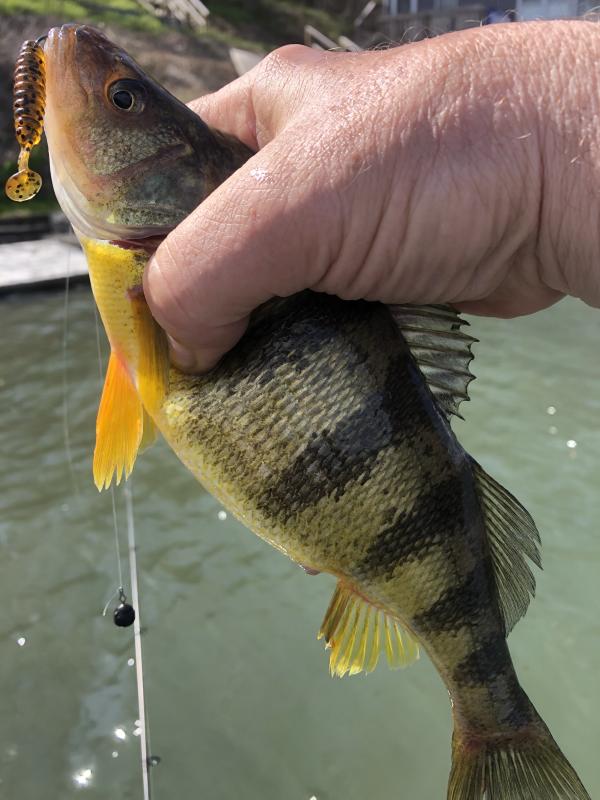 Trout such as browns. rainbows and lakers can be caught on Cayuga, Owasco and Skaneateles through the ice on minnows and off shore in open water by using large white bucktail jigs, spoons such as Little Cleos and by fishing live bait such as minnows and trout eggs. The tactics mentioned work on Landlock salmon as well.