National Pet Day
National Pet Day is April 11. Our trusty companions are considered by many to be a member of the family. A National Institutes of Health (NIH) study confirms pets contribute to overall cardiovascular health by lowering cortisol, cholesterol, and blood pressure levels. So, it really is in our best interest to spend as much time with our furry friends, right?! Pets play an important role in our lives, so this Spring get out together to celebrate pet day! 
Instead of leaving Fido at home, we have made it easy for you to plan your adventure in Cayuga County with the whole family. Whether exploring the northern, central, or southern areas in the county, each corner has something for you. Here are a few ideas to get you started.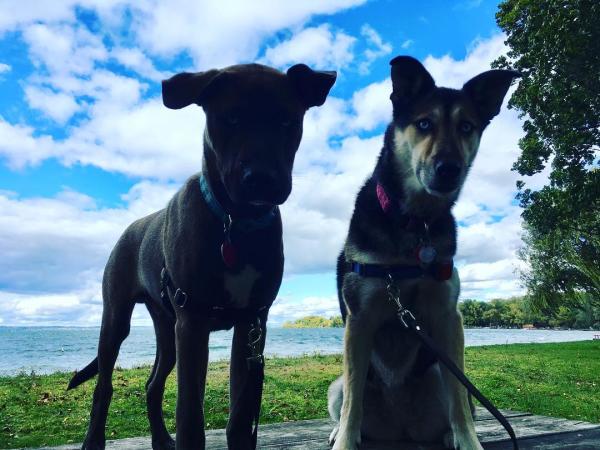 Photo Credit: @blueeyedmutts
For the outdoorsy bunch, consider parks with trails and waterways. For a one stop shop, visit Emerson Park located on the northern tip of Owasco Lake, just outside the city of Auburn. The park offers select areas and trails for walks, and the dog park onsite caters to dogs of all ages and sizes with separate gated and fenced areas for small dogs versus all dogs. Come back to Emerson Park once the weather is a bit warmer for small craft boating with your dog, courtesy of Owasco Paddles. Select from paddle boards, kayaks, canoes, and more, and they even have doggy life jackets!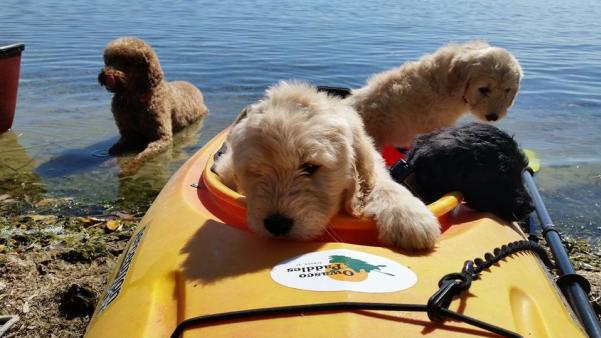 Photo Credit: Owasco Paddles Facebook
I bet that built up an appetite. Try authentic Italian ices and homemade ice cream at Muzzi's D'Italia Ice in Weedsport. With so many flavors and recipes there is sure to be a treat to satisfy everyone's taste! 
Looking for more than just a snack? Get groovy in The Hangtime, a covered outdoor venue at Treleaven Wines down in King Ferry. Sample an expertly prepared homestyle menu sure to please your palette from onsite cuisine connoisseurs, Simply Cookie. Wide open spaces help the whole gang relax and enjoy the day. 
Why not stay another day? Check in to these overnight accommodations that welcome all the kids, whether they have two legs or four. 
For single room options check out the Rodeway Inn, Weedsport. For whole property rentals check out the Inns of Aurora.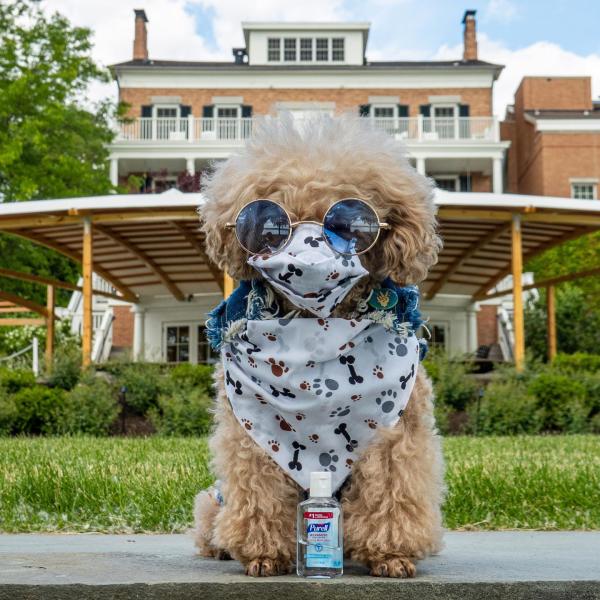 Photo Credit: @ted_gram
Find helpful tips for safe activities with dogs paws and read our other blog!