Wine, food and live entertainment come together the second weekend of October at the annual Harvest Fest at Treleaven by King Ferry Winery. The two-day celebration will kick-off on Saturday, October 10 and run until Sunday, October 11 with the good times beginning at 10AM each day.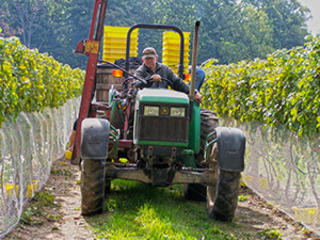 The whole weekend will be packed with events for friends and families of all ages. From the all-ages grape stomp to the wine and beer tastings to the live entertainment, there's certain to be something for everyone.
Festival Highlights
Live Music from 1PM - 4PM
Saturday, October 10 |  Radio London
Sunday, October 11 |  Bad Alibi
Pumpkin Painting Contest from 10AM - 3:30PM
All ages welcomes to participate! One winner from each age group [Junior under 21; Adult 21+] will be announced at 4PM. Free entry if bringing a pumpkin from home, but there is a $2 fee if selecting and painting a pumpkin at the event.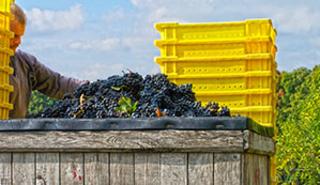 Grape Stomping at noon, 1PM and 2PM
Kick off your shoes and experience the thrill of bare' feet grape stomping, a la 'I Love Lucy' style. 
Our friends from 10-10 BBQ will be whipping up delicious eats including pulled pork, chicken speedies, chili and brisket with some delicious coleslaw and salt potatoes on the side.   Food, along with Treleaven wine and Cortland Brewery Co. craft beer will be available for purchase.  Earn a FREE glass of wine [excludes Reserve wines] for every three bottles of wine purchased throughout the day.
In case of inclement weather, please call the winery at 315.364.5100 or check their Facebook page for last minute announcements.