It's the time of year we get to stop and think about the women who have done amazing things and maybe do a few rather amazing things ourselves.  So, grab one of your fabulous female friends and make some of your own history and fun in New York's Finger Lakes Region, the birthplace of Women's Rights!  Whether it's history, wine, food or amazing and fun events, we have plenty of ideas to inspire your celebration of Women and Women's History Month.
Women made history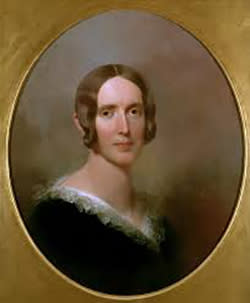 The early women's reform movement began in nearby Seneca Falls with the first women's rights convention in 1848.  These notable women would surely have encouraged you to visit the Harriet Tubman Home in Auburn, considering most were active abolitionists.  Also, visit the Seward House Museum just down the street, home of Tubman's friends and allies, William and Frances Seward.  Auburn, known as 'History's Hometown' is full of fascinating history you will enjoy while making a little of your own history!
Women & Wine 
In Cayuga County most of our wineries are owned or co-owned by women, the perfect excuse to plan a tasting tour and support women owned businesses.  One winery, Izzo's White Wine Winery even has a 'lake' named after the co-owner called Lake Lorraine!  Check out our wine tour packages and plan the perfect wine-infused girlfriend getaway.
A Girl's Got to Eat!
The Finger Lakes Region is a treasure trove of locavore delicacies, from artisan cheese to organic honey to maple flavored treats, the culinary opportunities are abundant.  Check out our culinary packages like the 'Finger Lakes Foodie' package at the Aurora Inn that features a private, guided tasting with their dining room manager, Erin McElhinney and dinner in their locally-sourced award-winning restaurant.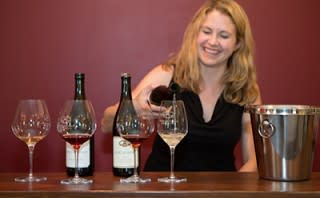 Take it easy!
Take the stress out of organzing your trip and book one of our Girlfriend Getaways packages.  Reserve the whole inn and enjoy a 'Spoiled Girls Package' at the luxurious 10 Fitch or try the 'Sip, Shop & Pamper Finger Lakes Special' at the Holiday Inn Auburn.  There's a packages for every taste and budget and they are only a click away!