Are you planning a bike ride along the Erie Canalway?  More than three-quarters of the 365 mile long, off road trail between Albany and Buffalo is complete and safe for cyclists of all ages. This trail offers up the perfect mix of history and the outdoors as it traverses Cayuga County from the Seneca River to the Village of Jordan.  Check out these Must See and Dos on as you cycle the Erie Canalway Trail through Cayuga County!!  
Consider a visit to the Richmond Aqueducts!  A short bike ride down this tree laden path leads you to one of the best kept secrets of the Erie Canal's historic past!  Learn more...​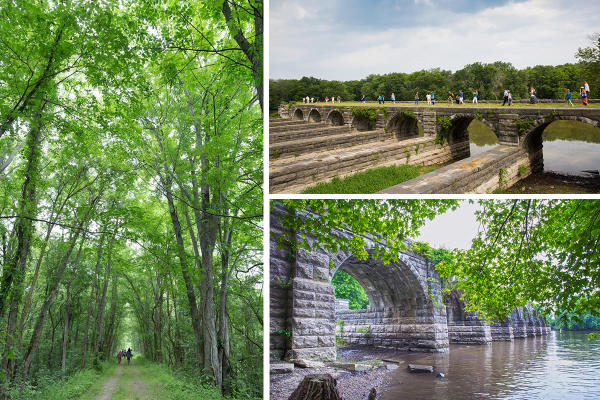 ---
Make a rest stop at the Port Byron Old Erie Canal Heritage Park and walk through the Enlarged Canal Lock 52 site and the Erie House Complex, which includes the Erie House Tavern and Hotel, a blacksmith shop and a mule barn.  FREE guided tours are provided!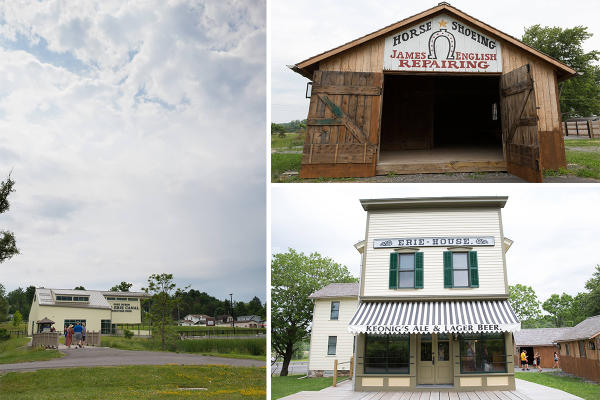 ---
Take a break at the Centerport Aqueducts. Listed on the National Register of Historic Places this aqueduct dates all the way back to 1854!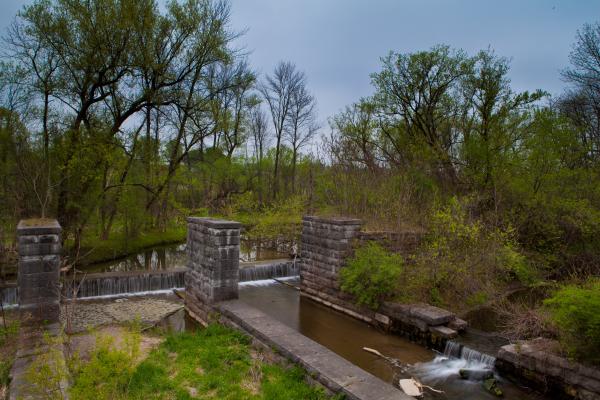 ---
Psst….We have some great photo ops too!  On your ride, be on the look-out for this beauty along Route 31 heading towards Weedsport! Local artist Dawn Jordan painted this striking mural depicting four "train cars" which are based on the Four Freedoms FDR spoke of in his 1941 State of the Union address.  Learn more here!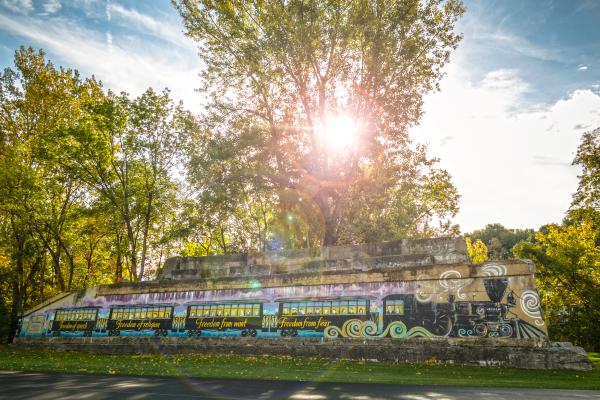 ---
Explore the Village of Weedsport – If time allows for a stop in the village try to visit the Old Brutus Historical Society Museum, or treasure hunt with the impressive selection at Purple Monkey Antiques. Just looking to cool off? Grab an ice cream at DB's Drive In!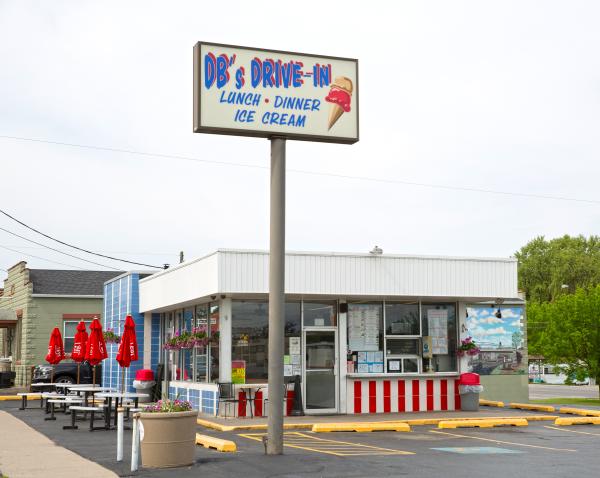 This is just a taste of what we have to offer!

Cayuga County welcomes all cyclists, with ample roads and by-ways!  Whether you are driving or cycling, the Finger Lakes offers a beautiful day or weekend filled with views of rolling farms, scenic overlooks, stunning waterfalls, and best of all, that small-town Americana feel.  Call us at 800-499-9615 and we will be more than happy to assist you with information on nearby attractions and events while you are cycling in our area!