Morgan's Half Acre Produce is a family friendly shop with easy parking and a relaxed, down home atmosphere. The staff, which are comprised of mostly family members are happy to answer your questions about the produce, cooking suggestions or help you with travel directions! This iconic farm stand also offers locally produced maple syrup and honey as well as a variety of fresh baked pies and shakes made with fruit from their farm, too! This business is a perfect example of community coming together to acheive dreams and friends becoming family, which is what happens when you come to the Finger Lakes, come as friends and leave as family. 
Prior to Morgan's Half Acre Produce, the building was originally the creamery for Auburn Guernsey Farms in the early to mid-1900s. It was later known as "The Stage Stop"- a country store with homemade ice cream in the 1980s and a restaurant under various owners in the 1990s.
Owner, Kelli Morgan began selling sweet corn in a small temporary stand in the corner of the parking lot in 1992, occasionally with some fresh, juicy peaches to go along with it from her college friend, Ned Morgan's farm in Marion, NY. From there the seeds of success were planted!
Morgan's Half Acre Produce is owned by two farm families that decided to go into business together in 2005 and use this terrific location in the heart of the Finger Lakes to retail the fruits and vegetables they grow on their individual farms. And even though the building is from the mid-1900s, it is handicap accessible today for everyone to enjoy.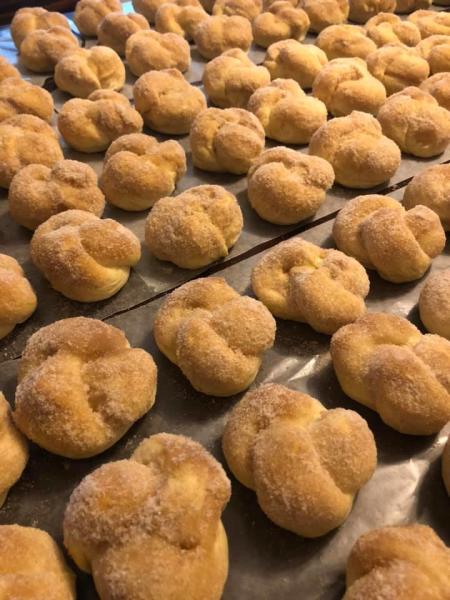 Kelli grows 90% of the vegetables sold in the market and manages the store while her husband, Bill keeps very busy running a dairy farm in Union Springs, NY. Kelli grew up selling sweet corn and pumpkins at her parents' farm and is the third generation to combine produce sales with the dairy industry. She enjoys the close connections with customers and the opportunity to work outdoors growing and harvesting crops as well as marketing them directly to the consumer. The whole Morgan family gets involved with Jessica as a sales assistant and baker, and Rachel (who is now a NYC advertising and art director) advising on social media and website updates. Bill and Kelli share equipment and crop expertise growing crops on their land for the cows and the market. Farmers first, both families are glad to be involved in agriculture and feeding people in both our local communities and around the world.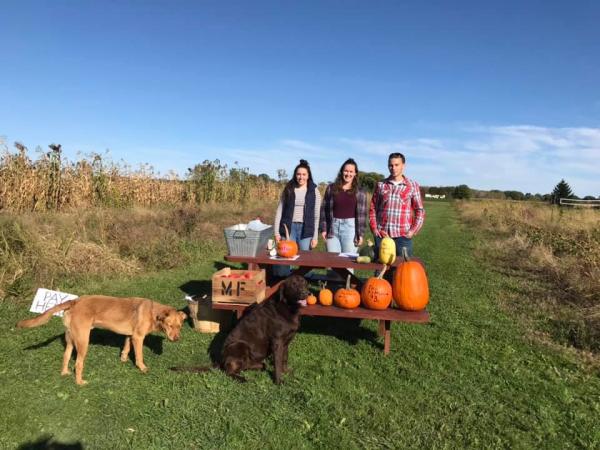 Morgan's Half Acre Produce is fortunate to always have a fresh, open-air atmosphere. Employees wear masks and practice personal sanitation and social distancing, plus an easy traffic flow for customers in the store and efficient check-out area minimizes risk. The social media presence informs customers of what is in season and available and allows for ordering online. Check out the new website and sign up for the email list to receive updates! Look for an updated system for easy ordering online or by phone or email- for produce or for specific baked items like their favorite pies made to order!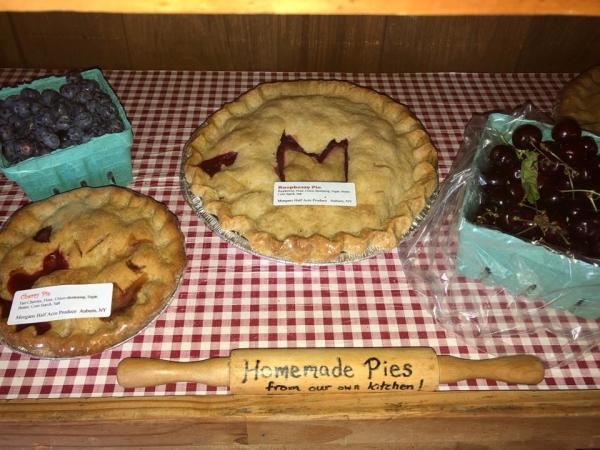 "Taking care of the land we make our living from is a joy for us and we love what we do and that we get to share it with you at Morgan's Half Acre Produce!"
Morgan's Half Acre Produce is located at 6169 Half Acre Road - Auburn, New York 13021. For more info call them at (315) 253-3008 or email wkmorgan1131@gmail.com. Find them online at: www.morganshalfacreproduce.com or on Facebook or Instagram