Emerson Park, one of the most beautiful places in Cayuga County, is the proud home of the Merry-Go-Round Playhouse. Located at the foot of Owasco Lake, Emerson Park holds memories of days gone by when families flocked there for picnics. The brightly painted horses on the Carousel brought joy to many, and the dances held in the Pavilion were a big draw for the surrounding towns.
The Pavilion was recently renovated. It still has the initial shape and charm of the old establishment but it has been renovated on the inside. It's an ideal place for wedding receptions, class reunions, and retirement parties. I've been to several wedding receptions there including a winter wedding where white lights reflected off the snowy land and the lake provided a wonderful backdrop.
Fortunately for the residents of Cayuga County and tourists looking for a "Broadway Show in the Finger Lakes", the Merry-Go-Round Playhouse is a true gem. My husband and I have had season tickets for the past ten years and we've enjoyed every performance. Replacing the painted horses are colorful musicals.
Within recent years (2001) Cayuga County added a new pier that reaches out into Owasco Lake, which is one of the amazing Finger Lakes. I remember the first time I went to check out the new pier. I was delighted. Whoever the architects were, whoever the designers were, whoever the bricklayers were—they all deserve praise. The pier is enchanting. They thought of everything. I especially like the geometric brick design of the path on the pier. I love the green rounded benches, the green rod iron railings, and the intriguing gazebo at the end.
Emerson Park has so much to offer: the Ward O'Hara Agricultural Museum, new playground equipment, rentable pavilions, bike paths, Little League Ball Park, disc-golf, a boat launch, extensive parking lot, and the park is well manicured with flower beds and big old trees provide wonderful shade.
Whether you want to go there to recapture beautiful old memories of fishing with your dad, swimming, picnics, music in the park, playgrounds, July 4th fireworks, it's all still there--only now--it's even better.
---
Bobbie Panek lives in Central NY. She's a poet, writer and wanderlust. You can read more about her at Bobbiepanek.com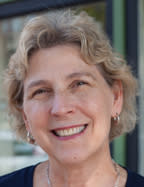 ---