by Susan Dove
My search for the best ice cream in Cayuga County continues at Tom Thumb's in the Town of Owasco.  Tom Thumb's is a combination Drive-In and Miniature Golf Course, all overlooking beautiful Owasco Lake.  Experience family fun at its finest, no matter if you are 9 months old or 90 years old!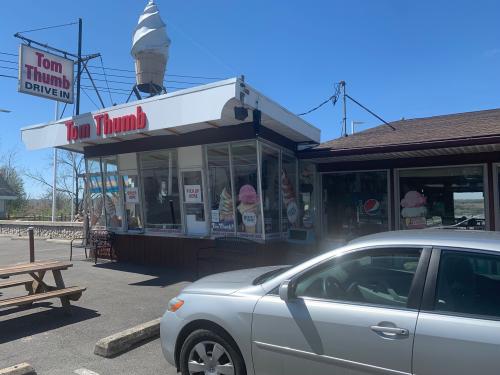 The 18 hole miniature golf course is somewhat challenging with some cool water features, interesting obstacles, and landscaping every nature enthusiast will enjoy.  Prices are reasonable at $7/adult, $5 for children under 10, and $5 for senior citizens.  This is a great location for your child's next birthday party.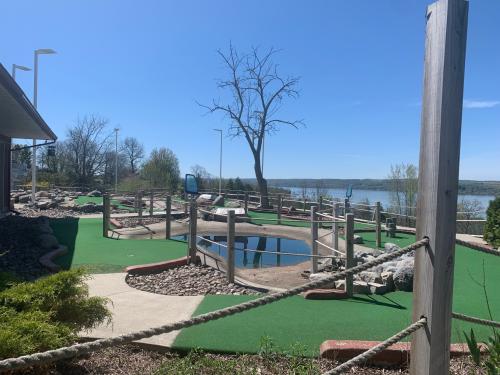 After a round of golf, be sure to treat yourself to some good old-fashioned drive-in food, and ice cream for dessert.  Tom Thumb's features the usual drive-in fare of hamburgers, hot dogs, french fries and onion rings, and of course the kids' favorites....chicken tenders.  Sausage sandwiches and texas hots are their self-proclaimed specialties.  I found the prices at Tom Thumb's to be very reasonable.  A hot dog or coney is only $1.99!  Try a milk shake - they are made the old-fashioned way with hard ice cream, milk, and your favorite syrup flavor.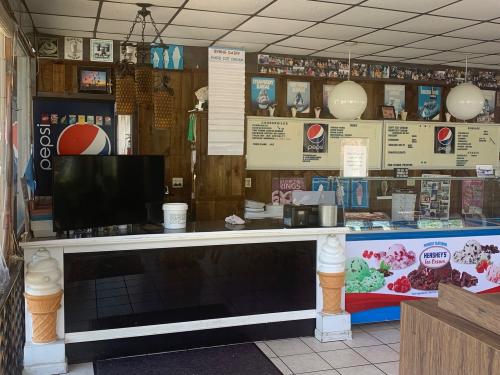 Tom Thumb's features Hershey's and Byrne Dairy's hard ice cream.  They have butter pecan, my favorite, plus 30 other flavors for you to choose from.  The butter pecan had a moderate amount of large pecans in it, a nice buttery flavor. The soft ice cream flavors include vanilla, chocolate, black raspberry, strawberry and berry-berry twist, along with a couple dole whip flavors for the non-ice cream enthusiasts.
If you have little ones, they will enjoy playing on the little playground while you are enjoying your favorite ice cream treat.   There is plenty of seating indoors and outdoors, all with a great view of Owasco Lake.  Be sure to get to Tom Thumb's this summer, for some family fun!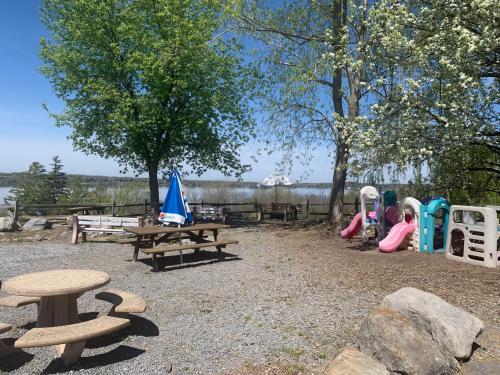 Next stops:  Reese's Dairy Bar in Aurelius and Pete's Treats in Union Springs!