Harvest Season may have come to a close and the cold weather may be right around the corner in the Finger Lakes, but that doesn't mean the fun stops at Treleaven!  When you begin to look for a way to fight cabin fever during those chilly days, grab your friends and family and head to the winery - a short 25 minutes drive south of Auburn.  You can still visit for regular tastings and tours, but if you're looking for something a little special, they're offering fun (warm) winter activities that offer a change of scene closer to home!
* * *
Barrel Room Winter Music Series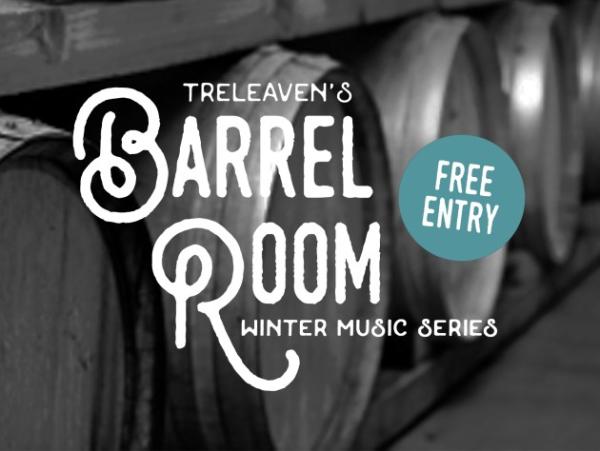 Boogie the night away at Treleaven with their Winter Music Series.  
December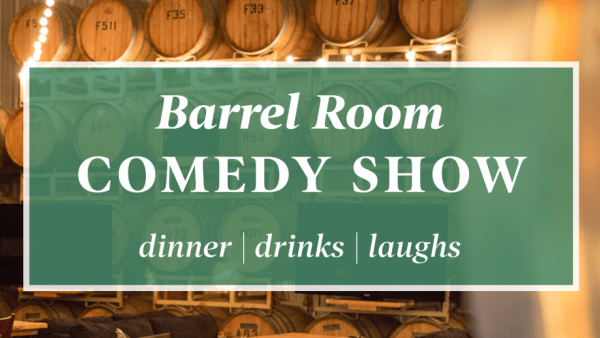 Join in the excitement for the first ever comedy night in the Barrel Room Saturday, November 23. Derrick Knopsnyder from Pittsburgh, PA will be making his debut at Treleaven along with Mike Travers.

The show will begin at 8pm. Doors open at 6pm for dinner and mingling prior to the show. Tickets are $20 in advance. Grab a glass of wine or pint of beer, sit back, relax and enjoy the show!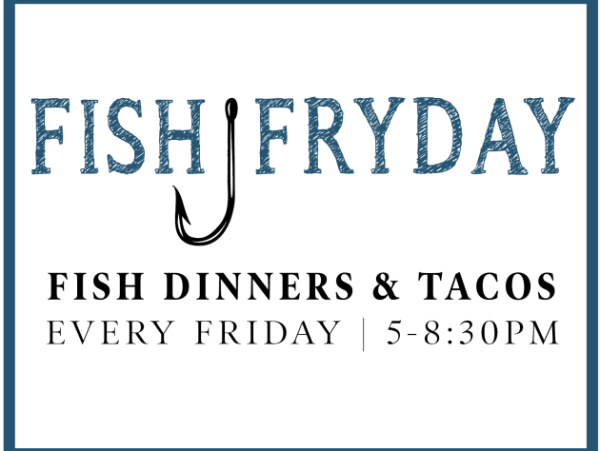 It's Fish Fryday! Kick your weekend off right with a delicious fish dinner or fish tacos! Grab a glass of wine or pint of craft beer, sit back, relax, and unwind in their cozy Barrel Room or Oak Lounge bar. Dinners will be available for dine in or take out.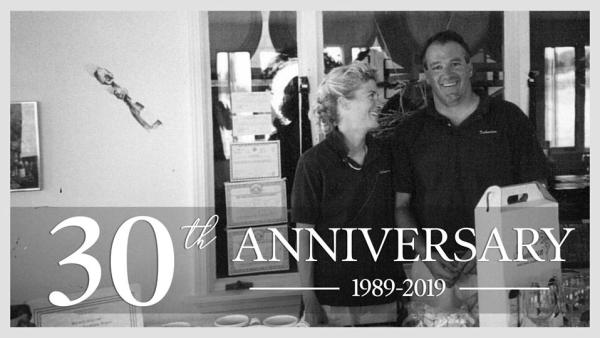 Who doesn't love a celebration? Join the winery as they celebrate 30 years of Treleaven Wines on Saturday, December 7, 2019. Enjoy an amazing anniversary wine and dinner pairing featuring a 5 course meal and four library wines. Sit back, relax, and enjoy a very special evening in their picturesque Barrel Room. Tickets are $65 per person. Doors open at 5pm. RSVP by November 25. The menu is as follows:

Course 1: Hors D'oeuvres and a complimentary glass of wine (your choice of red or white)

Course 2: 1996 Merlot paired with Duck Napoleon - layers of duck, risotto, wild rice, cherries, and a demi-glace

Course 3: 2007 Meritage paired with Korean braised short ribs, celery root puree, roasted vegetables

Course 4: Your choice of 2010 Gewürztraminer or 2013 Dry Riesling paired with a sage encrusted pork loin with chorizo stuffing and pickled red cabbage

Course 5: Golden Iris dessert wine paired with Cookie's surprise dessert

Please call the winery at 315-364-5100 for allergy inquiries. There will be alternatives for vegetarian/gluten free.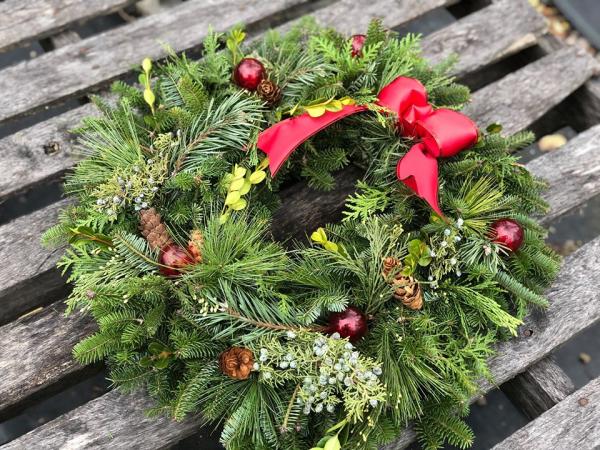 On December 14th, decorate your front door for the Holidays in awesome DIY style! Come add some fun, holiday swag to a beautiful evergreen wreath - it's just waiting for you to put your creative stamp on it! Join in the festivities at your favorite local watering hole, The Barrel Room at Treleaven Winery, for some crafty, fragrant fun! Show them your Holiday Spirit by decorating your very own fresh evergreen wreath with shiny, winter-inspired additions. 

Tickets are $36 + tax per person
For more information on the winter activities at Treleaven please call 315.364.5100 or email info@treleavenwines.com. 
* * *