National Beer Day on April 7th is not just a random day chosen to celebrate beer in the United States.  It marks the day that the Cullen-Harrison Act was enacted after having been signed into law by President Franklin D. Roosevelt in 1933 allowing people to brew and sell beer, the first step toward ending Prohibition. On that first day, 1.5 million barrels of beer were consumed, inspiring the future holiday.
1)  Support your local craft brewery!
Before Prohibition began in 1920, there were craft breweries across the nation and now after more than 80 years, craft brewing is on the rebound, especially in the Finger Lakes Region.  Cayuga County has four craft breweries each with its own unique style.
Prison City Pub & Brewery
The Good Shepherds Brewing Company
Aurora Ale & Lager Co.
Lunkenheimer Craft Brewing Co.
2)  Try a flight of beer.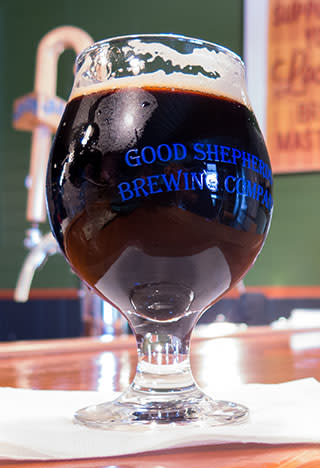 Not sure what to order on National Beer Day?  Most breweries offer flights of beer that allow you to taste different varieties of their brews.  It's a great way to find your new favorite beer.
3)  Have a beer cocktail.
How about a Beer-Mosa or a Brewed Mary (Bloody Mary with IPA in place of vodka) with brunch?  Even if you don't think you are a beer drinker, try these yummy concoctions and you are sure to be a convert!
4)  Plan a beercation.
What's a beercation?  It's a trip that combines the best of everything:  time off, a great place to stay, beautiful scenery and plenty of good beer, making Cayuga County a beercation destination of choice.  National Beer Day falls on a Thursday, the perfect day to start an extra long weekend.  Pick a few places you have been meaning to visit, enlist a tour company or designated driver (you can drive for them when they have their winecation) and map out a route.  The Cayuga County Office of Tourism will happy to help you plan the perfect beer getaway.
Tip:  If you want to start celebrating a little early, April 6th has been dubbed "New Beers Eve!"
Enjoy National Beer Day, but remember to enjoy it responsibly!