I don't know about you, but in my opinion, spring isn't officially here until Easter comes around. Flowers are beginning to bloom the sun is out and the temperatures are on the rise, winter is finally over.
 Easter is just around the corner and Cayuga County is prepared with Easter Egg Hunts, Easter Sunday Brunches and Easter Bunny appearances.  
Brunches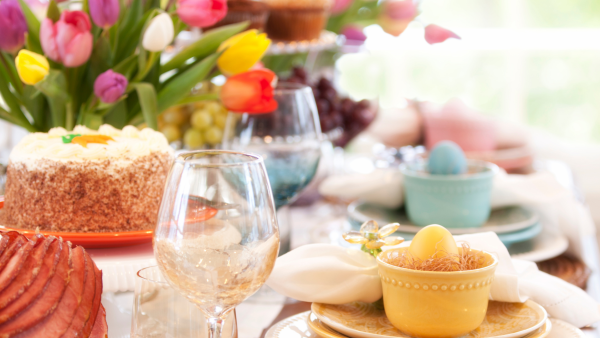 Check out these local restaurants serving Easter Brunch, don't see your favorite restaurant listed? Give them a call.
Colloca Estate. Seating Times are 11:30am and 2:00pm.
Call 315-947-2069 to make reservations or visit https://www.collocawines.com/wine-shoppe?category=Tickets to make your reservation online.
Springside Inn.  Call 315-252-7247 for reservations.
Refinery at the Hilton Garden Inn-  Seating's at 11am and 1:30pm. Seating is limited so reservations are required. Call 315-252-5511 ext 0 to book. $29.95 for adults & $14.95 for kids 5- 12yrs old
Highland Park Golf - Two Seating's 11:00 am and 1 pm Adults $29 Children 6-11 $13 Children Under 6 Free to make a reservation call  (315) 252 - 4993 EX. (5)
Hop in during Easter Weekend at Potters Farm to Fork! Bunny visits on Saturday (regular menu) and Sunday! On Easter we will open serving regular menu until 10 am. From 10 am - 3 pm Brunch Buffet only and will be closing at 5pm - reservation encouraged especially for large parties. 315-776-3300. Click here for information on buffet.
Easter Egg Hunts…Fun for the Entire Family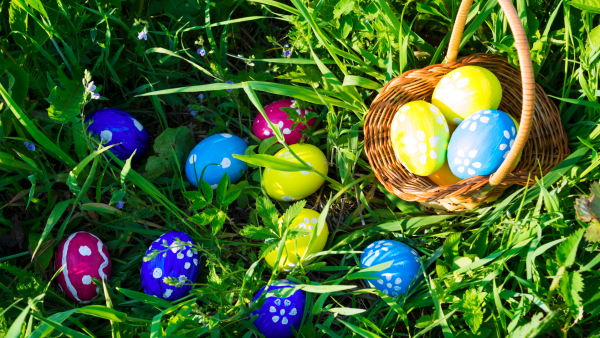 71st Annual Hoopes Park Easter Egg Hunt
Saturday, April 9 beginning at 10 a.m.
Hoopes Park, Auburn, NY
The hunt will have two categories, ages 5 and younger and ages 6 to 11, with separate courses for each. On the grounds there will be 5,000 eggs filled with candy and prizes. For more information about the event or the Auburn Rotary Club, which has served local youth, veterans and the community since 1915, visit auburnrotaryny.org.
Second Annual Easter Egg Scavenger Hunt at the Ward O'Hara Agricultural Museum is running until April 23. Using the clues provided find the 50 eggs for your age level. Record findings on entry form. Submit entry form and be eligible for prize drawings at end of hunt.
Everyone 11 and under who participates receives a participation prize when turning in entry. 
The Friends of Emerson Park will host their inaugural Easter Egg Hunt
Saturday, April 16, at 9:30 a.m.
Owasco Park Pavilion, Auburn, NY
There will be one golden egg per age group with grand prizes, and a 50/50 drawing at 9:45 a.m. Admission and parking are free and open to the public; raffle tickets are $20. For more information, visit facebook.com/friendsofemerson.
Auburnrox will host its second annual Rockin' Easter Hunt
Sunday, April 17 11 a.m. to 2 p.m.
 In the area of Memorial City Hall, Seward House Museum and the New York State Equal Rights Heritage Center on South Street in Auburn. There will be hundreds of eggs, rocks and prize rocks, with a prize basket for the winner of Frederick the Frog. Click here for more information.
Pictures with the Easter Bunny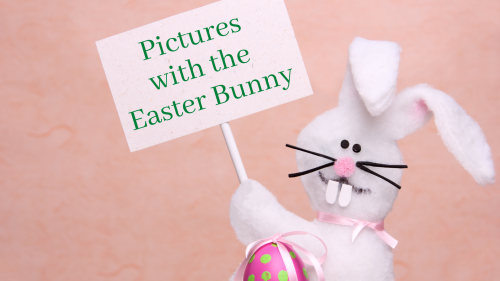 The Easter Bunny will be at Center Court at the Fingerlakes Mall. Take your own Picture with the Easter Bunny.
1 to 5 p.m. Saturdays, April 9 and 16, and 1 to 4 p.m. Sunday, April 10.
For more information, visit fingerlakesmall.com or call (315) 255-1188.
 On the Hunt for family memories? Hop on over to Bass Pro Shops in the Fingerlakes Mall and get a free picture with the Easter Bunny. Reserve your spot at Basspro.com/easter. All children will receive a easter egg from the bunny.
How ever you choose to celebrate, we wish you a very Happy Easter!
The Tour Cayuga Staff