Happy Thanksgiving!
"Gratitude can transform common days into thanksgivings, turn routine jobs into joy, and change ordinary opportunities into blessings."— William Arthur Ward
Personally, Thanksgiving is my favorite holiday, all its asks of you is to gather with people you care about and share a meal. No gifts, no special decorations, just people getting together to enjoy each other's company and a good meal.
This Thanksgiving we have so much to be grateful for. In the past year and a half, we have learned to live, work, socialize and navigate a pandemic. This year I am grateful that I will be able to celebrate with my family. I am looking forward to the planning, baking, and cooking. I am especially looking forward to all the noise and craziness that always accompanies a family gathering,(I never thought I would miss that part so much)!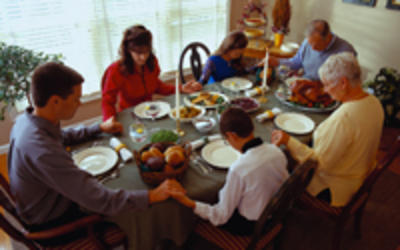 Don't like to cook or just don't want to deal with all the hassle and preparation involved in hosting Thanksgiving Day Dinner? I have a solution for you, order a freshly prepared dinner, Provisions by Pure, The Springside Inn, Balloons Restaurant , 1833 Kitchen, are all offering pick up dinners, they will provide you with everything needed to impress your guests.  Springside  Inn ,Hilton Garden Inn  and 1833 Kitchen are offering Thanksgiving Day Dinner at their restaurants, no dishes to wash and no messes to clean up, leave everything up to them. These are just a few suggestions, call your favorite restaurant to find out what specials they may be offering for Thanksgiving.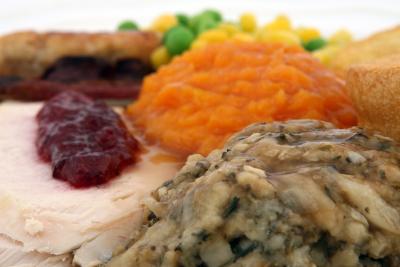 We are so lucky to live in a community that is bursting with art, music, theater, and history. Check our events listing and you'll find a lot fun events or places to check out. Below are just two of the fun things to do during the holiday season. The events page is updated regularly, so be sure to check it out often. 
Ring in the Holidays with family and friends and kick off The Finger Lakes holiday season in Auburn on November 27 with a parade through Downtown hosted by the BID/Business Improvement District. Parade starts at 6 followed by the Tree Lighting ceremony at City Hall. Enjoy a good meal before the parade at one of the many downtown restaurants. For something casual try Mesa Grande , Parker's or head over to Prison City for some good pub style food and great beer.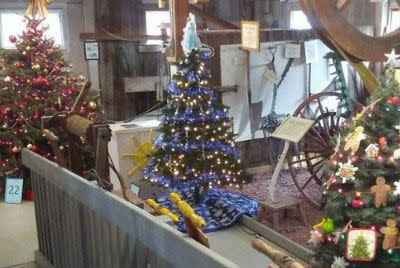 Not to be missed is  The Ward W. O'Hara Agricultural & Country Living Museum and the Dr. Joseph F. Karpinski Sr. Educational Center Annual Festival of Trees,  November 13-December 24.  You will be amazed at the display of over 115 trees created and decorated by local businesses, community groups and artists. Come vote for your favorite tree and try to find the Tour Cayuga one. Everyone in the office had so much fun putting it together! There is no admission fee for this family fun event and parking is free!
Are you receiving our monthly newsletters? If not click here to sign up, Tour Cayuga's newsletters will keep you up to date on what is happening in the area.