Come to Cayuga County for Black History Month and connect with the Underground Railroad in a way that you never have before.  Learn about this conductor on the Underground Railroad who never lost a passenger.  Your visit starts at the Harriet Tubman Home, now a proud partner with the National Park Service and committed to helping to preserve Harriet's legacy.  Let the charismatic, Reverend Carter take you on an incredible journey as you relive the story of Araminta Ross as she becomes the legendary Harriet Tubman.  
Watch the video then come to Auburn and take a Tour!
The Tubman Home is open Tuesday – Friday from 10AM – 4PM and Saturdays from 10AM – 3PM, with your tour lasting roughly a little over an hour long.  Please note the Harriet Tubman Home is closed on Sunday and Monday.  If you are unable to make it to a tour consider paying a visit to Fort Hill Cemetery located approximately 1.5 miles from the Tubman Home.   
Pay homage to Harriet at Fort Hill Cemetery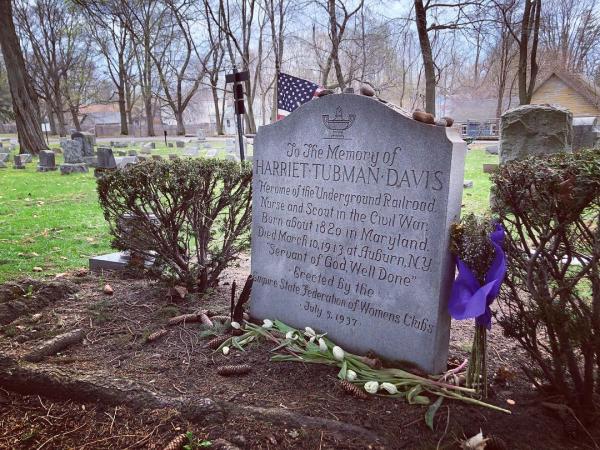 Fort Hill Cemetery is located in the heart of Auburn.  This Victorian era cemetery is situated only three blocks from Downtown Auburn, with several entrances.  You can easily find Tubman's gravesite, in section C of West Lawn.  Simply look for the only pine tree in the West Lawn Lot, as Harriet is buried beneath the canopy of this tall standing tree.  Please note Fort Hill is both a historic site and an active cemetery.  They are open from dawn till dusk.
Harriet's story doesn't just end at the Home for the Aged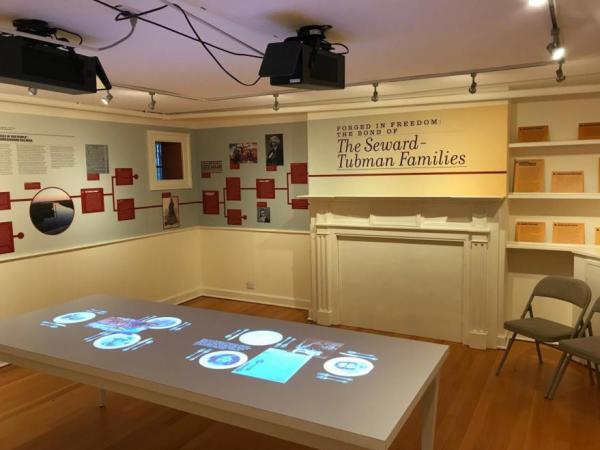 Consider coming back for a visit to the Seward House Museum!  Did you know that long standing friendship between Tubman and Seward has been noted by various historians? The Seward House Museum has dedicated an exhibit focusing on the the Underground Railroad, and "Forged in Freedom," considers the life and legacy of Harriet Tubman through the lens of her relationship with the family of William H. Seward.  
Save the Date and Celebrate!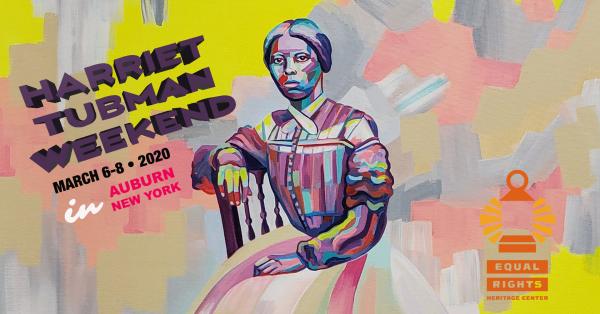 Celebrate Harriet Tubman Weekend – March 6th - 8th at the NYS ERHC and throughout the City of Auburn.  Special guests and performances at several of our Historic and Cultural Sites. This city-wide celebration of Harriet Tubman, features an expanded weekend of events. Hosted by the Equal Rights Heritage Center, celebrations of Tubman's life and legacy are planned throughout Auburn's historic and cultural sites and will include special guests Laureen Smith, who portrayed Martha Coffin Wright in Harriet, and Tubman interpreter Gwendolyn Briley Strand. 
---
This blog is brought to you as part of the Celebration of 25 Years of Tourism in Cayuga County!