Harriet Tubman's small stature looms large in our national narrative. Born enslaved in 1822, Tubman was first put out to work at the age of five checking muskrat traps in the cold winter waters of Dorchester County, MD. By six, she was tasked with keeping an infant quiet, a job from which she carried the scars of the whip her entire life. Enduring a severe head injury as a young teen, Tubman suffered from debilitating headaches, a sleeping illness, and visions and dreams she interpreted as her God speaking directly to her cementing her unwavering faith.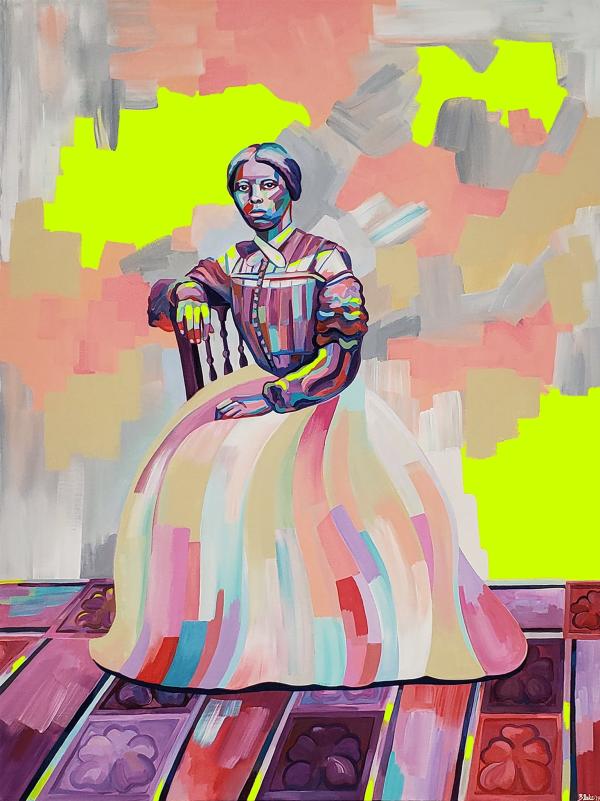 Image credit: Blake Chamberlain
Forced to face the reality she would be sold South away from her family, Tubman headed North at the age of 27, eventually reaching Philadelphia. Not long after which, lonely for her family and wanting them to also be free, Tubman returned South to Maryland 13 times on the Underground Railroad to bring them North to freedom.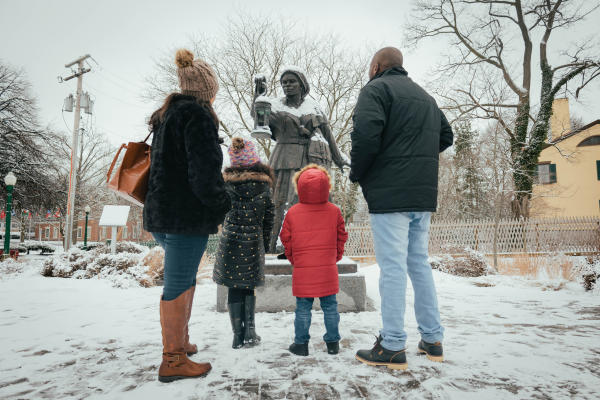 Tubman served as a nurse, scout, and a spy in the Civil War before settling permanently on a farm she purchased in Auburn/Fleming, NY. For the next 45 years, Tubman focused on her humanitarian work building upon her lasting legacy; creating a home for her family, fighting for the advancement of freedmen and women, and caring for the sick, elderly, and disabled in her community. She stood next to Susan B. Anthony in the fight for women's suffrage, joined forces with other leading black women to form the National Association of Colored Women, and created the Tubman Home for Aged and Infirm Negroes.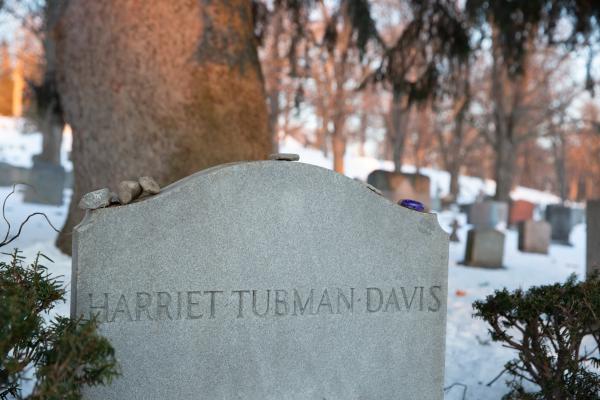 Harriet Tubman National Historical Park in Auburn, NY tells the story of Harriet Tubman focusing on her years in freedom. Visitors can walk in her footsteps on her farm, touch the brick of the home she built, and see the simple lines of the church she attended for 22 years and was buried from. A short walk away is her final resting place where many stop to pay homage to this remarkable woman. Cayuga County invites you to safely experience history and walk the steps of Harriet Tubman's Legacy.