March 10th is Harriet Tubman Day-an American holiday in honor of activist Harriet Tubman. On this day take time to remember the heroic actions of this great woman and honor her memory by fighting racism and racial injustice wherever you encounter it.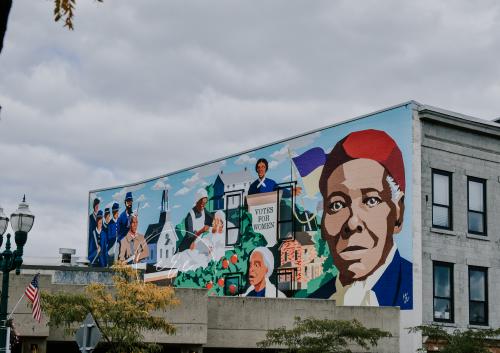 A little history...
Harriet Tubman was born Araminta Ross in March of 1822 in Dorchester, Maryland and died March 10, 1913, in Auburn, NY. She was an abolitionist, humanitarian, spy, and scout (in the civil war), a conductor on the underground railroad, a business women, political activist and philanthropist.
She was…
              …born into slavery but escaped and made more than a dozen trips on the underground railroad to rescue over 70 enslaved people.  As a conductor on the Underground Railroad, she never lost a passenger.
               … instrumental in helping John Brown gather men for his raid on Harper's Ferry.
              … the first woman to lead an armed expedition in the war and the first African American women to serve in the military.
              …a homeowner and businesswomen
After the war, she moved to Auburn, NY where she had purchased property in 1859.  Harriet remarried and became involved in running a Home the Aged and Indigent Negroes, philanthropy, politics, and women's suffrage.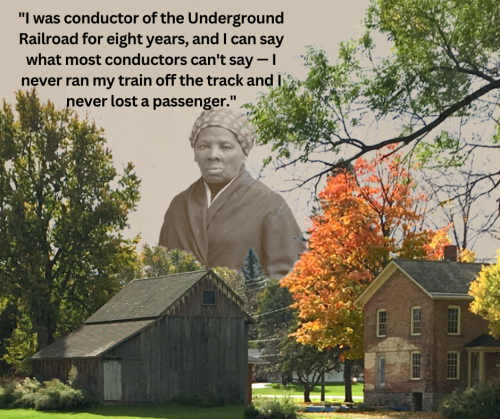 On March 10, 2023, at 2:00pm join in the Harriet Tubman Day Celebrations at the Equal Rights Heritage Center in Auburn NY.  Mayor Quill, members of City Council, Harriet Tubman descendants, and special guests will gather for the annual Harriet Tubman Day Ceremony.  There will be special performances, commemorative treats, and guest speaker Dr. Clarence Lusane.  This event is free and open to the public.
While in Auburn discover the places that welcomed Harriet Tubman as a free woman in her chosen hometown of Auburn, NY.
Learn about the controversial laws of the times at Seward House Museum, the former home of William Henry and Frances Seward, which was also used as a stop on the Underground Railroad. It was Frances Seward, in 1859, who sold Harriet Tubman the property that became Tubman's home, which was risky at the time, as it was illegal for a self-emancipated person to own property.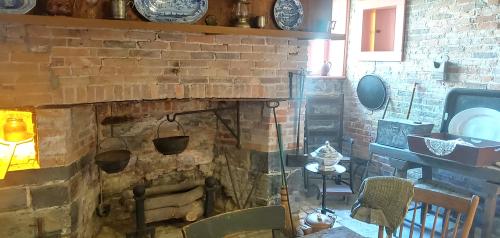 Take a guided tour of her home and barn at the Harriet Tubman National Historic Park. This is where Tubman created the Harriet Tubman Home for the Aged and Indigent Negroes, a sanctuary for the elderly, sick and those with disabilities. Tours are available at 10am and 2pm, Tuesday-Saturday and appointments are required.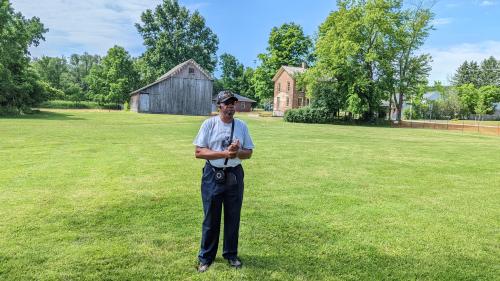 Check out the impressive bronze statue of Harriet Tubman in the Equal Rights Heritage Center courtyard and have your picture taken with it. A replica of the statue was erected at the CIA headquarters to honor Tubman as a model spy. *Don't miss the mosaic mural and portrait across the street!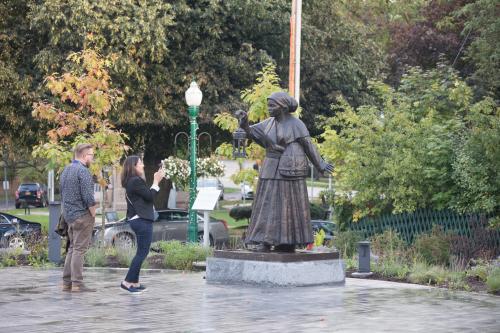 Harriet Tubman is buried at Fort Hill Cemetery in Auburn. Her funeral was held with partial military honors at AME Zion Church. Take a self-guided walking tour to the burial site of Harriet Tubman, this is the perfect way to pay your respects and to celebrate her life and legacy. Her gravestone is located under an evergreen tree planted by her great niece and nephew and is #17 on the Fort Hill Cemetery map. Other historic notables are also buried here, such as William H. Seward, his wife Francis and family. Download a map here.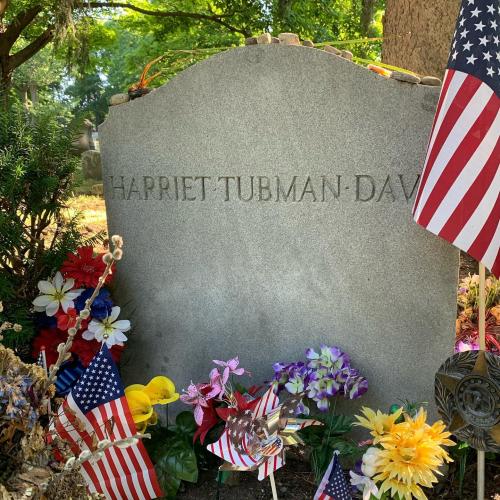 AME Zion Church
See the exterior of the church she pledged $500 to help build. It is here that she attended services for 22 years and where her funeral services were held. It is now owned by the National Park Service and is currently in the process of being restored.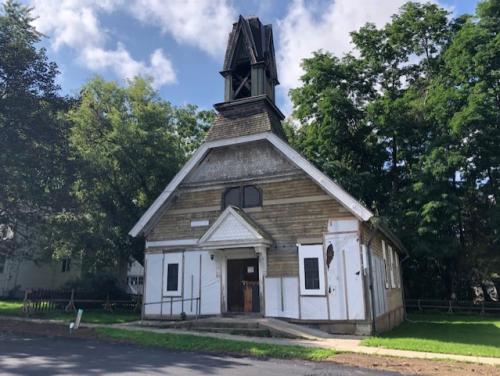 Click here for more information on this amazing woman.
Can not make it to Auburn, but want to learn more about Harriet Tubman's Life?  Check out the poscast: Walk in her Footsteps.