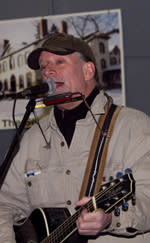 Winter can be a rather cold white wonderland in the Finger Lakes Region, but come March 1 from 5 – 8 pm, Auburn will IGNITE the WINTER! Just one event of "First Friday", a very popular on-going and year-round community happening, this featured area is hosted by IGNITE, the young professionals group associated with the Cayuga County Chamber of Commerce, and several others business – all in the heart of Downtown Auburn in the Exchange Street Mall.
Every day, there was news about something new being added. Today it was a "live photo booth". I hope that is like the old timey ones at the Five & Dime. Add innovative offerings and lots of diverse music, great food, free family fun activities, ice sculpture demonstrations and a Cook-off. Auburn will be HOT on March 1.
Did I say music? Catch Nightlite Mary, a band of four men who play alternative rock spiked with elements of punk, folk and jazz, from 5 – 5 :45. Then from 6 – 8 pm, discover Silver Queen Casket Co. as they heat it up with blues, classic country and rock. The crowd will be jumping – a good way to keep warm on a cold winter night!
Auburn Public Theater will host an exhibition by the Auburn Photography Club and live music – inside. There will be more indoor and outdoor fun for all ages including horse drawn wagon rides.  The IGNITE folks continue to line up more festivities each day.
My daughter and I attended the first IGNITE the WINTER festival last year and nibbled, sang along, were astonished and thoroughly enjoyed ourselves. Watching an ice sculpture take shape was incredible; it was quite a process. In the end, it turned out to be a crow with its wings spread - perfect for Auburn with our "murder" of resident birds.
We also tasted our way through several cups of chili, chowder and soup made by local restaurants and community agencies. The competition was fierce and high. It was a Battle of the Bowl! When you sample, you are actually voting for a People's Choice Award. There were some really delicious offerings I tried to recreate at home. I even taste tested Finger Lakes wines and beers. We will be back this year for sure.
No guarantees for the weather – just a guarantee that you will have a great time as we IGNITE the WINTER! Proceeds will go to the local food pantries. Check for updates on www.ignitethewinter.com and www.tourcayuga.com. During this and every First Friday, other community venue are also be open.
---
Susan Marteney teaches Community Education classes at CCC and is a co-owner of Tuxill House, a European-style guest house in Auburn, an avid gardener and a community activist.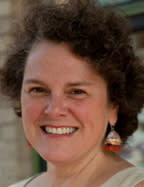 ---