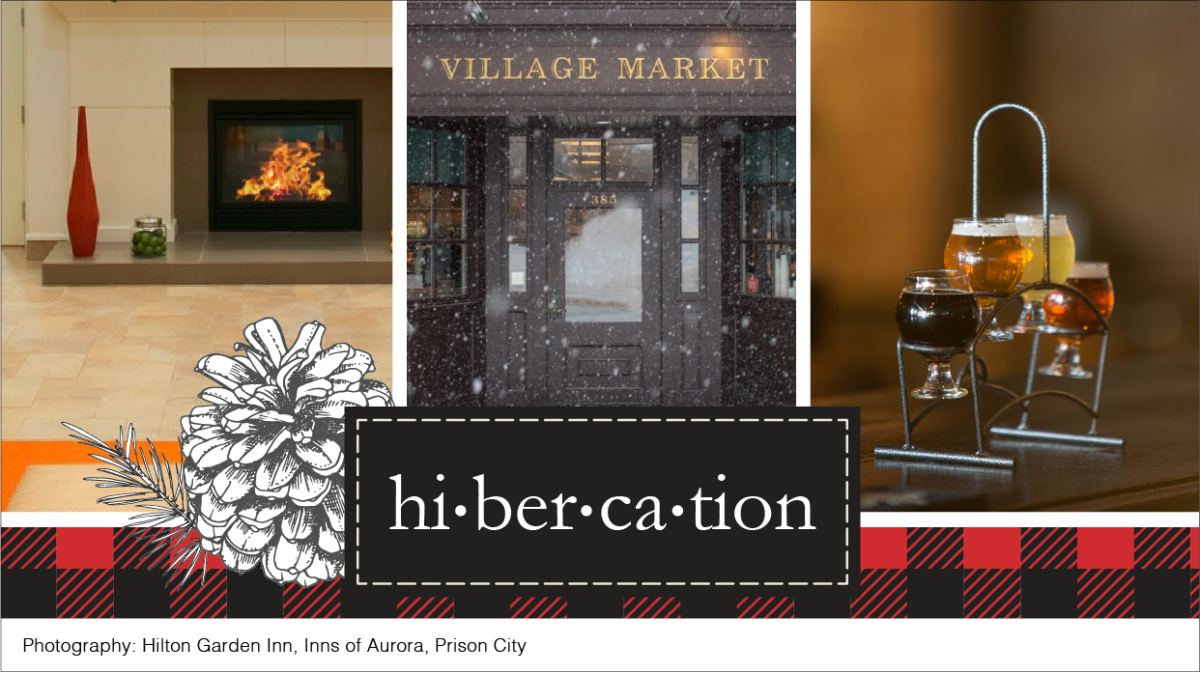 Here in the heart of NY's Finger Lakes region, we're redefining the winter getaway. Treat yourself to guilt-free relaxation and much-needed coziness with a hibercation. Cayuga County's low-key pace, rich history, homegrown craft breweries, and creative cuisine provide just the right setting for those looking to reconnect, disconnect, or a little bit of both. This getaway is bound to be a bright spot in your winter season.
Top 5 Reasons to Take a Hibercation in Cayuga County
Perfect excuse to eat, drink, nap, read, and repeat
Charming lake-town vibes
Local wines by the fireplace
Signature hibercation beer flights 
Not a laundry pile in sight
Check out our special hotel packages ranging from a downtown vibe to the more unplugged variety. Official hibercation season runs January 15 through March 15. Start planning!