Springtime Fishing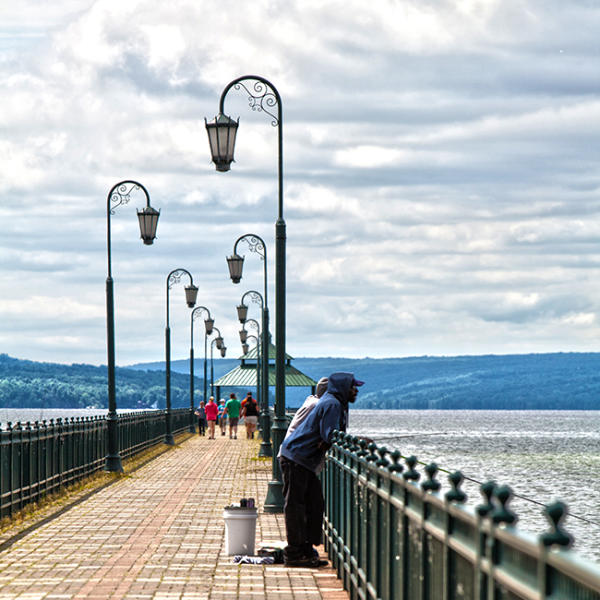 Just like bears emerging from their dens after a long winter nap, anglers in Cayuga County are counting the days until spring arrives to go fishing.  If you are one of the area's fishermen who didn't experience the winter ice fishing or open water angling in hopes of warmer weather, your time has come.
Spring fishing in Cayuga County opens up a wide array of angling opportunities for coldwater and warmwater fishing enthusiasts both. The first type of fishing that starts this month is the open water trout fishing on area lakes. Whether you just fish from shore, or out in a boat, great fishing for trout exists on Lake Ontario, Cayuga, Skaneateles and Owasco Lakes. 
You can fish the tributaries of Lake Ontario for trophy Steelhead with flies such as nymphs, egg sacks and in drift boats back trolling crankbaits.  You can cast off shore in areas such as Fair Haven State Park with stickbaits, spoons and hair jigs for good catches of trout.  When you troll the warming shallows with stickbaits and flutter spoons, you stand a good chance of catching a trophy brown trout on the lakes mentioned.   
A big ritual in Cayuga County and on other Finger Lake tributaries is the April 1st opening of stream trout fishing. Just like the early fishing for steelhead, anglers score well with egg sacks, flies, along with worms and salted minnows. You can also score well by fishing hair jigs. Be sure to cast your offerings upstream and let the current drift the bait to trout facing upstream. If it's still very cold, sometimes it pays to just still fish your bait in deep holes.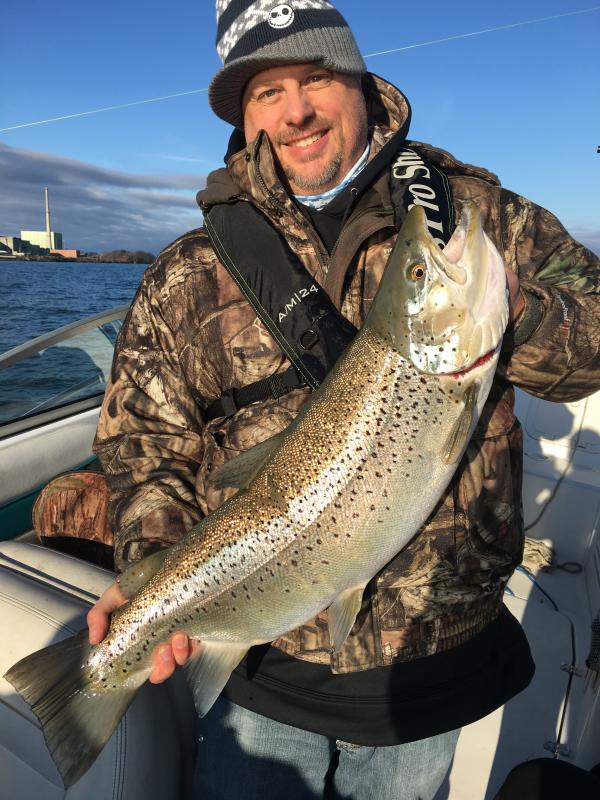 Many anglers in Cayuga County anxiously await ice out to start catching the numerous bullhead. When the north wind blows and stirs up the bottom on lake shores and streams, anglers can catch numerous bullheads on worms and other live baits such as the oak leaf grub. 
The first Saturday in May starts the opening of Walleye and Northern Pike seasons on Cayuga County waters. If the warming spring temperatures are running late, there still could be some walleye in area tributaries. Northern pike during these conditions can also be found in creek mouths as well. 
Try casting or trolling stickbaits for lake walleyes along with casting hair jigs and sonar blades. Try tipping your hair jigs with a worm or minnow for better action.  For northern pike, try casting suspending stickbaits along with spoons and spinners. A minnow suspended under a bobber works very well too. 
One of the most popular and best tasting freshwater fish that is pursued in spring on Cayuga County waters is the yellow perch. Avid anglers know that Cayuga County harbor world class yellow perch fishing.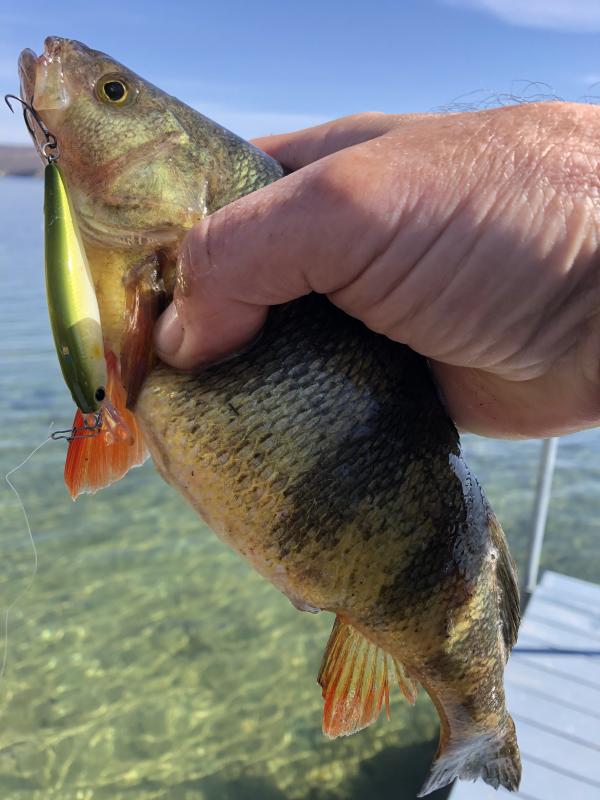 Perch fishing can be very easy during the spring as perch are feeding heavily before they spawn. Try using live baits such as small minnows such as fatheads and also oak leaf grubs. If casting an artificial is your bag, try using small hair jigs or soft plastic grubs used for crappie and other pan fish. During late spring when large schools of perch invade lake shallows, you can score well with small stickbaits, blade baits and other lures. 
So, whether you fish for coldwater or warmwater species, using live bait or an artificial, you can have loads of fishing fun and success during the spring on Cayuga County waters. Fish On!