Juneteenth marks the end of slavery in the United States. The celebration began on June 19, 1865, which became known as Juneteenth, when Major General Gordon Granger of the Union Army arrived in Galveston, Texas to deliver the final execution of the Emancipation Proclamation. Which President Abraham Lincoln originally sign over two years earlier. As an interesting local angle, Major General Gordon Granger was born in our neighboring Wayne County.
For all of us here in Auburn, NY, Juneteenth goes just a little deeper. As the chosen home of Harriet Tubman, the spirit of Juneteenth is alive. It not only commemorates the emancipation of African Americans in the United States, but also celebrates their achievements in history and the fight for a stronger, brighter and fairer future. While in Auburn keep Harriet Tubman's strength and spirit in mind as you visit the many sites that commemorate her life and flight for freedom. Make sure and stop by her gravesite at Fort Hill Cemetery and leave a little memento in her honor.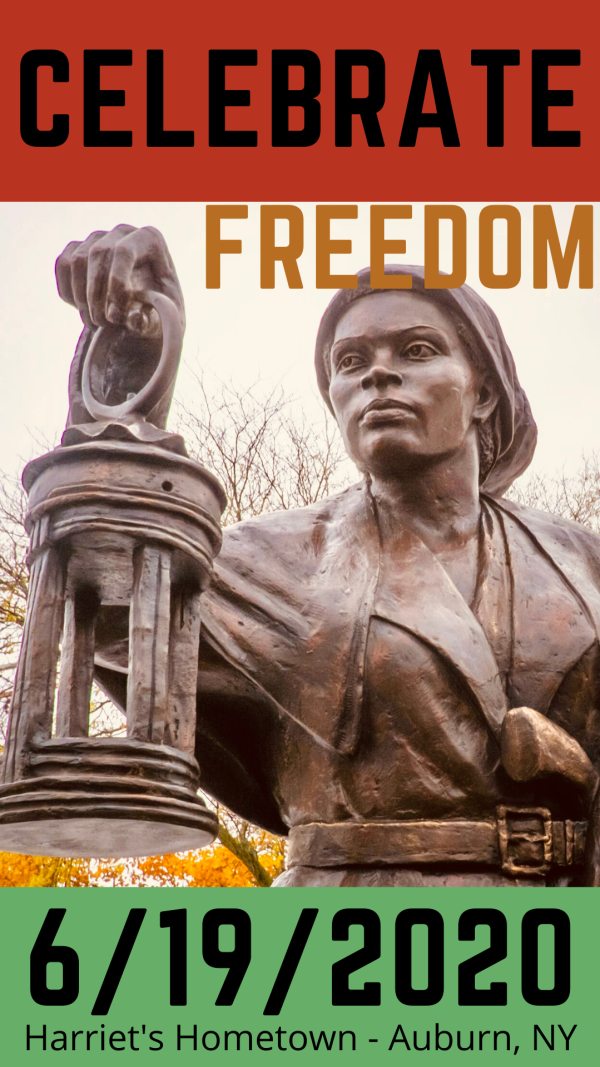 47 states as well as the District of Columbia, recognize Juneteenth as a state holiday. Governor Cuomo signed an executive order on June 17th to add New York State to this list. There is also word that a bill will be introduced to make Juneteenth a federal holiday. Whether you grew up celebrating Juneteenth or not, we hope you take this day to learn more about the social justice issues of today and inform yourself on the role you can play in ensuring a fairer future.
And I prayed to God to make me strong and able to fight, and that's what I've always prayed for ever since.
-Harriet Tubman