Make Italian your go to for takeout! In an international study of more than 25,000 people in 24 countries Italian received an average score of 84%! Here in Cayuga County we have options that are sure to please your taste buds! When you think of Italian there are a few ingredients that attribute to the allure that may not be on the recipe. Passion, love, family, and tradition are four parts that help make it a universal favorite. Takeout can help you enjoy all of these when you order in spend time with family and friends on your night off from the kitchen.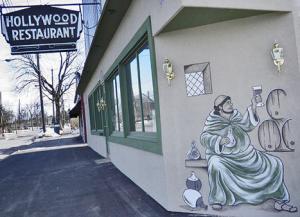 At Hollywood Restaurant, going on its third generation now started in 1933 with Joe Colella's grandparents, his parents took over in 1966 and Joe took over in 1983. They have always done take out as an option for customers, currently it's the only way to get favorites like lasagna and spaghetti and meatballs. It has taken some adjustments to their process of take out, this family owned establishment is happy to be able to keep serving customers and looks forward to when they can welcome them safely again in the restaurant. Joe said that the takeout is going well and thanks his customers who are helping support the local business that has been around for 75 years!
We can all use a night off from cooking to relax and enjoy some down time. Ordering ahead some delicious and comforting Italian, putting on your favorite comfy clothes and settling into a big bowl of pasta sounds like a nice end to a busy day. Or maybe you're trying a new Italian dish and want to set the table and dress for the meal to make a night of it, without the dishes! Either way you choose to partake in getting takeout you're supporting the local businesses that have helped us hold on to a sense of normalcy during this difficult time.
Takeout is a great way to get inspiration for your own kitchen endeavors! Try different takeouts each week and then challenge yourself to either recreate the dish later in the week or to reimagine your favorite cuisine in a new way. #OurCayuga #SupportCayuga