Not only the home of Harriet Tubman, Cayuga County is also home to seven lakes and the Erie Canal. We proudly have more freshwater coastline than any other county in New York State! That means there are plenty of opportunities to splash, swim, fish, paddle and more. Although summer is starting to wind down, there's still lots of time to enjoy the waterways found around Cayuga County:
 
Cayuga Lake Perhaps our most obvious waterway, Cayuga Lake is one of the region's 11 Finger Lakes. According to Native American legend, these bodies of water are a result of a Great Spirit who blessed the land with his hands, leaving behind imprints in the shape of his fingers. 
Cayuga Lake is the longest of the Finger Lakes at 38 miles long and about 435 feet deep. This body of water is known for boating and is also stocked with salmon and lake trout for fishing.   
Running along the southwest side of Cayuga County, our towns of Aurora, Union Springs and Cayuga sit on its shoreline. For a beautiful, waterside stay, check-in to one of the Inns of Aurora properties.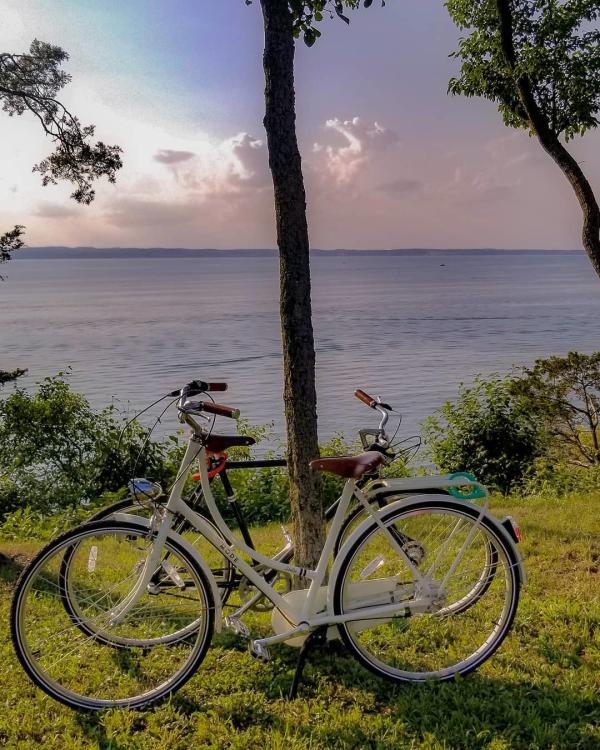 Owasco Lake Almost smack in the middle of Cayuga County sits Owasco Lake. Another one of the Finger Lakes, it takes its name from the Iroquois word meaning "crossing." Owasco's 11 miles of water stretches through winding scenic countryside, located not too far from Auburn and Owasco, N.Y. 
At its northern end sits Emerson Park, with boat launches and boat slips, a disc golf course, playground, picnic shelters and paddlecraft rentals. Get on the water with a canoe, kayak or paddleboard from Owasco Paddles. Due to its shallow waters, Owasco Lake is also a perfect location for swimming and splashing.
Across the road from Owasco's western shore is the Springside Inn. A charming bed and breakfast, Springside Inn is home to seven cozy guestrooms and a seasonal modern gastro-pub restaurant, Oak & Vine at Springside. It is said that Springside Inn was used as part of the Underground Raiload and Galpin Hill, located behind Springside Inn, is where Harriet Tubman would hide previously enslaved individuals in the thickets surrounding Springside's backyard.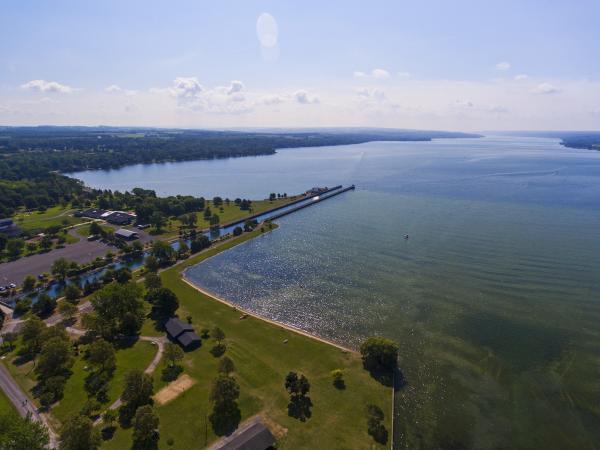 Skaneateles Lake The third and final Finger Lake in Cayuga County is Skaneateles Lake, pronounced Skan-ee-at-e-les. It clocks in at 15 miles long and 350 feet deep of dramatically blue water, with its southwest shore running along a portion of Cayuga County's eastern border. One of the cleanest bodies of water in the region, some communities even draw their drinking water from Skaneateles Lake. In addition to being a prime fishing spot for smallmouth bass and lake trout, Skaneateles Lake is an excellent lake for boating. In fact, mail is delivered via boat to some of the homes along the lake.
Duck Lake Duck Lake is a small, shallow lake located in the town of Conquest, at just 1.2 miles in length and a maximum depth of 20 feet. Its water has lots of aquatic plant life and is also home to a variety of fish species – including largemouth bass, tiger musky, yellow perch and black crappie, with the current New York State record black crappie coming from Duck Lake in 1998 at 3 lb. 12 oz. On Duck Lake sits Duck Lake Campgrounds, a great place for seasonal camping. Open May to October, Duck Lake Campgrounds is an RV Park with full hookups, has shaded tent sites, picnic sites and cabins that sleep up to 4 individuals. It also has a launch available for boats, kayaks and canoes.  
Otter Lake Also in the northern part of Cayuga County is Otter Lake, located in Cato, N.Y. This small, quiet, peaceful lake is 1.5 miles long and only 10 feet deep. Almost entirely surrounded by wetlands, the land around Otter Lake is private. Access to the lake is available through Leisure Acres Mobile Home Park on Bonta Bridge Road, where you will find a small parking area. (The owners have posted a box to charge a launch fee based on the honor system.) The lake provides easy paddling for those looking to kayak or canoe. In addition to the many types of fish found in Otter Lake, you may see a variety of wildlife, such as beavers, turtles and waterfowl (but no otters).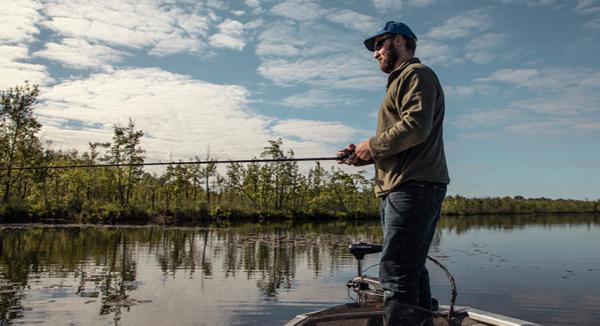 Lake Como Towards the southern edge of Cayuga County is Lake Como in the town of Summerhill, N.Y. Another small, weedy lake, it's known for its fishing – especially ice fishing for chain pickerel and yellow perch in the winter months. Goody's Lake Como Innprovides food, drinks and live music with stunning views of the lake, as well as a fee access boat launch. Another nearby stop is Summerhill Brewing, a family-owned farm brewery. Sit back and relax while sipping some of their hand crafted small batch ales, which pair well with their artisan pizza and soft pretzels.
Lake Ontario Our northern tip of Cayuga County meets the southern shore of Lake Ontario, the smallest of the five Great Lakes. Meaning "Beautiful Lake," Lake Ontario provides remarkable beauty and remarkable shorelines. The charming village of Fair Haven sits on Little Sodus Bay, an arm of Lake Ontario and boasts some of the most stunning views all year round. Once a shipping port and transportation hub, Fair Haven has evolved to a resort community with some of the best fishing, swimming, boating and camping in New York State. Nearby attractions include Fair Haven Beach State Park, Fair Haven Bandstand Park and Fair Haven Arts Center.
Erie Canal The Erie Canal runs from Albany to Buffalo with 12 miles of it cutting through Cayuga County - from the Richmond Aqueduct in Montezuma to Lock 51 on the Onondaga/Cayuga County line. Along the way, you'll come across the Port Byron Old Erie Canal Heritage Park with the enlarged Canal Lock 52 site that you can walk through. The Erie Canal provides outdoor recreational opportunities including boating, kayaking and biking. Read our blog post on cycling along the Erie Canal. 
An engineering marvel of the 19th century, the Erie Canal (as well as the Cayuga-Seneca Canal, which connects the Erie Canal to Cayuga and Seneca Lakes) is intimately tied to the Underground Railroad. This system helped provide pathways for those seeking to escape slavery, with houses along the canal providing hiding places and refuge along the route. Many individuals followed the canal to head into Canada while others stopped in cities along the way.