Memorial Day in Cayuga County is celebrated with many wonderful events: a parade downtown, a Duck Derby managed by Kiwanis where you can name a little yellow rubber ducky, and if their duck leads the pack to the finish line, wonderful prizes await you--the lucky duck.
Musical sensations abound at the Merry-Go-Round Playhouse; "Singin' in the Rain" will open on May 29th thru June 19th.
And at the end of Ma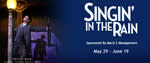 y, a lot of people will be stooping, kneeling, sitting, and bending to plant their favorite flower and vegetable seeds in the ground. Cosmos flowers are my all-time favorite annual. And the end of May is the perfect time to plant them here in the Finger Lakes.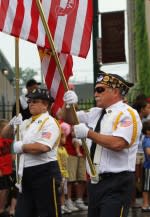 The name cosmos comes from Greek for beautiful and orderly—and by golly they are all that! They come in brilliant pinks, fuchsias, magentas, white, and gold, yellow, and orange. They are tall with wispy leaves and on a sultry summer day, they dance in the breeze like tall lovely girls.
Their seeds are long, thin, and pointy unlike the itty bitty ones that slip between your fingers. If you plant them at the end of May, by the beginning of August you will have lovely dancers in your favorite flower bed. And these girls are hearty. They will continue to grow and flourish through fall. Of course there are many flowers that prosper well in our fertile Finger Lakes region. My hydrangeas, roses, delphinium, sunflowers, pansies, peonies, all love it here.
One thing I will miss this Memorial Day will be the fighter jets flying overheard in formation. But I understand, we need to cut back where we can. Maybe I can make up for it by planting some red, white and blue flowers in a group and whenever I look at it, it can bring to memory all of the veterans who fought for us, so that we may live free.
---
Bobbie Panek lives in Central NY. She's a poet, writer and wanderlust. You can read more about her at Bobbiepanek.com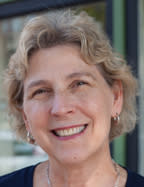 ---