Aaah Mother's Day, what do you get your mom?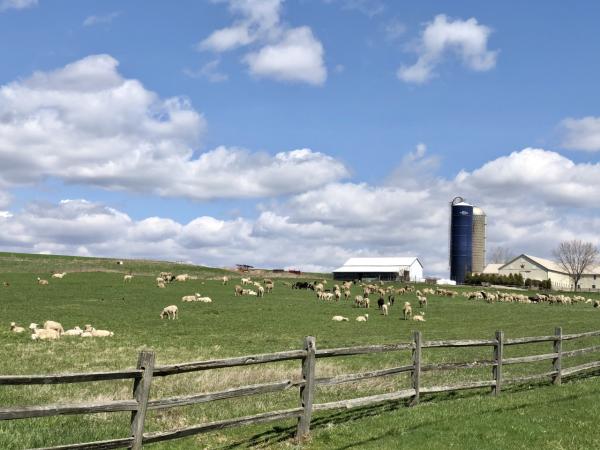 She made your life possible, so the stakes are pretty high in the present department! The most precious thing we have to give is our time and if they are like my mom, that's what she cherished the most. Whether you are celebrating your mother or you are the mother to be celebrated a local road trip is a great way to spend some time together. Jump in the car and go see something that you have always wanted to check out! 
I'm sharing some of our family Mother's Day trips from the past but as we are all painfully aware, we have Covid-19 issues right now. I have tried to come up with ideas where you are outside, or limited exposure with large groups or in the car with your only your family. Perhaps, my ideas spark your own adventure! The only rule is to do something your mom wants to do! You must make sure that your mom is comfortable with the plans and you have taken in account what is possible. Acknowledge that some people are nervous about Covid-19 and plan accordingly. 
---
Trip Idea #1
Cheese to Wine - Starting in Lansing NY, just south of the Cayuga County border at 1388 Ridge Road, Lansing ( AKA St. Rt. 34) visit Straw Pocket Farm Stand. Opened by a mother and daughter team who started a goat farm and are making and selling delicious cheeses. Beautiful setting, most times goats are out in fields surrounding the farm stand, open on the weekends. They have more than just cheese ( but who needs anything but cheese!) especially when the growing season kicks in!  it is a farm stand so bring cash, checks or  venmo.
From there head north to the King Ferry Corner Store, 960 St Route 34B, King Ferry, which features an eclectic variety of local artists creations, great cookies and you can fill the gas tank for the adventure. Next stop by Treleaven Wines 658 Lake Rd., do a wine tasing, order some take-out food, from Simply Cookie's Kitchen (restaurant attached to the winery) Cookie Wheeler is creating special Mother's Day menu which can be found on their website or Facebook page. There're still Covid-19 restrictions so seating is still limited, so create an outside picnic. 
Bring the food to Long Point State Park, 2063 Lake Rd, Aurora. Easy to find picnic tables along the Cayuga Lake Shore. There's a playground, you can look for lucky stones along the shore (fossils which create a hole in stone) skip the flat stones and take in the lakeview. There are also walking trials across from the park if you'd like. Next make your way down to the Village of Aurora. You can stop into the Aurora Village Market 85 Main St, Aurora, NY 13026 for Croclaire (croissant and éclair combo) and the lemon bars and more!
If your mom is interested in the history of Aurora, The Aurora Inn and has a walking tour in brochure form at the front desk and you can guide yourself and your mom around the village. Or you can go down and sit in the Adirondack chairs on the lake shore. You can also try the Inns of Aurora Walking Trails.
You can head just north of Aurora Village to Mackenzie-Childs, LTD at 3260 State Route 90, Aurora, NY just north of the village. New this year, the business model has changed and it has re-opened as an outlet! Always worth goosey gander to wander through taking in all the creativity there! 
Hopping back in the car and head north to a favorite winery, Heart & Hands Winery 4162 State Route 90, Union Springs, (315) 889-8500 you'll need to book an appointment. Newly opened this year is Quarry Ridge Winery is just a hop north at 4242 State Route 90, Union Springs, NY. You sit high above the lake and enjoy the wide expansive view and the wine. Wineries open until 5 pm. 
You can end the day with a drive/walk Montezuma National Wildlife Refuge located at the top of Cayuga lake at 3395 US-20, Seneca Falls. You move through slowly and you can hike or drive and walk or just all depending on your abilities and timing. The bird life is amazing.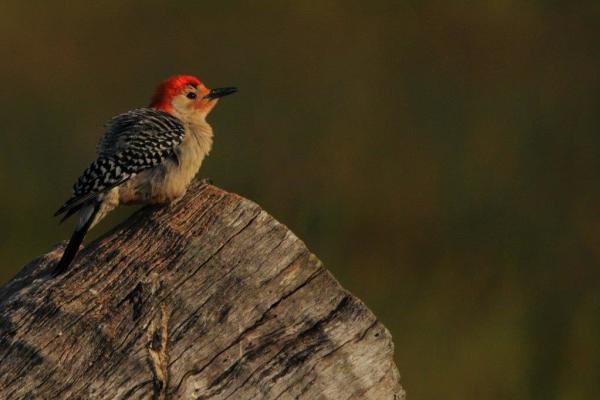 ---
Trip Idea #2
Waterfalls to Women's Rights - I would recommend driving around Cayuga Lake stopping at some of the multiple waterfalls like Ithaca Falls, Falls Street in Ithaca, Buttermilk Falls, Ithaca and over to Taughannock Falls, Trumansburg. Taughannock Falls has options, depending on your groups abilities you can walk to the bottom of the falls or has a scenic overlook above with a new visitor's center. 
On the west side of Cayuga Lake, you have to stop for Ice Cream at Cayuga Creamery  8421 State Route 89, Interlaken,  they make their own ice cream and have unique flavors. 
We came up the lake to Seneca Falls where we went to the Women's Rights National Historical Park, 136 Fall Street, Seneca Falls, NY. Covid-19 has them only open Tuesday & Thursday inside but they have various programs outside on Mother's Day starting at 11-until about 3. Call 315-568-0024.
The Woman Made Products shop 91 Fall Street, Seneca Falls, NY open 10-5 on Sundays which sell great women focused gifts and T-shirts like" Well Behaved Woman Rarely Make History". We ended the day with a drive/walk Montezuma National Wildlife Refuge 3395 US-20, Seneca Falls. You move through slowly and you can hike or drive and walk or just all depending on your abilities and timing.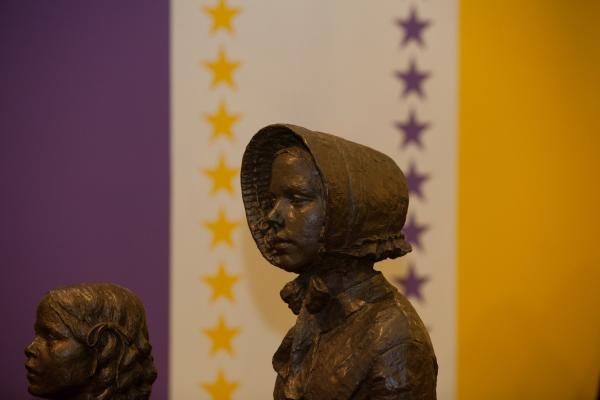 ---
Trip Idea #3
Flowers to Waterfront - For those moms that are more mobile and younger moms with kids Filmore Glen State Park in Moravia has lovely trails to be enjoyed. Weather dependent, of course, but a nice walk back to the waterfall where you can share stories and laugh your way along the water and the woods. And bonus there's a playground! 
You can drive up to Sister Silo Flower Farm located at 5139 Skinner Hill Road, Moravia, they will have fresh flowers, house plants, t-shirts and more. It is a farm stand; they take cash & venmo. 
For treats, stop at Candy's Corner Cones Ice Cream, 102 Main St, Moravia. Drive around Owasco Lake, take in the scenery and share the family stories on the trip. Go to Emerson Park, 6877 E Lake Rd, Auburn, and walk the water front. 
You can stop by Seb's Green Shutter, 6933 Owasco Rd, Auburn, and take out some food or ice cream and have a picnic at Emerson Park. Or go to Wegmans in Auburn and create a picnic!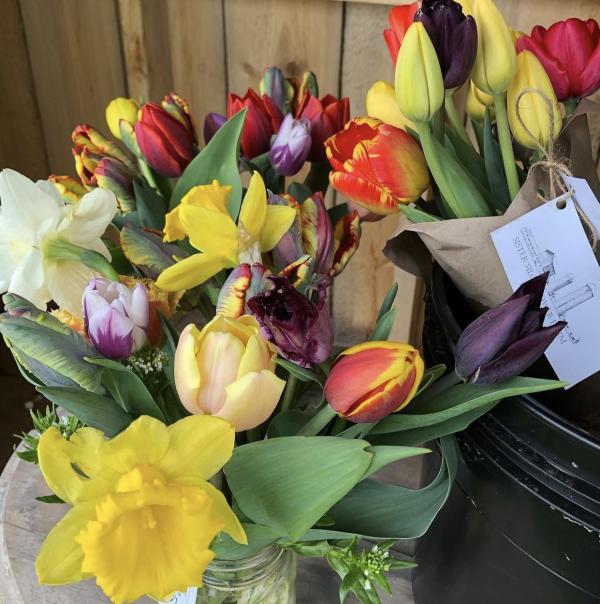 Whatever you chose to do on Mother's Day make sure it fits what your mom wants to do! 
Happy Mother's Day!