Apple of my Eye 
Owen Orchards is an old-fashioned apple orchard and farm located on Route 5 between Elbridge and Auburn, New York. The Owen Orchards store, open from mid-August through March, is reminiscent of a down-home farmer's market! You will find fresh apples, homemade pies, fresh pressed apple cider, apple cider donuts, and an assortment of locally grown and produced vegetables including sweet corn, plus condiments, cheeses, and preserves. If Owens Orchard did not grow it, their neighbors around the corner did!
Owen Orchards began in the late 1920s when Charles Owen started growing just a few apple varieties like McIntosh and Cortland on a stretch of land way back in the distance off Route 5. In those early days, the original store and farm market were housed in a 6' x 10' trailer.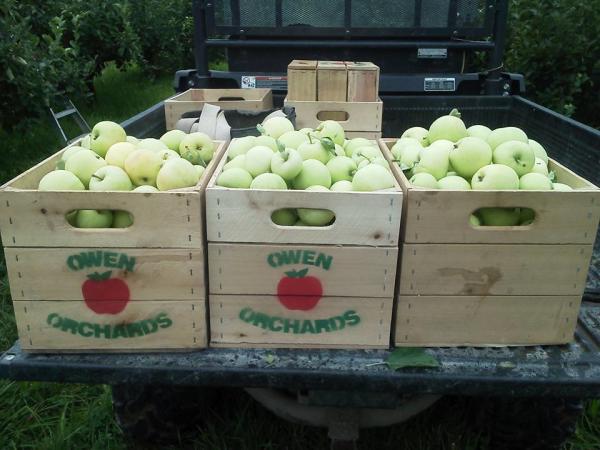 In the late 1980s Charles Owen's grandson, Gordon Tripp and his son, David Tripp, began tending a larger orchard spanning 30 acres dedicated to more than 25 varieties of apples. Another 10 acres grow peaches, pumpkins, and squash when the weather cooperates. In addition to u-pick fruits and pumpkins, Owen Orchards makes and sells their own honey and locally produced maple syrup.
In 2000, Owen's family added a welcoming 1,500 square foot store, complete with cider mill, apple storage, and commercial kitchen. Recently expanded, the store can hold upwards of 5,000 bushels of apples each season. Today, Charles Owen's legacy and reminders of those early days live on at Owen Orchards. The old trailer serves as a chicken coop and the original antique tractors from the 1920s continue to intrigue visitors year after year, resting on the porch outside the Owen Orchards Cider Mill and Farm Market.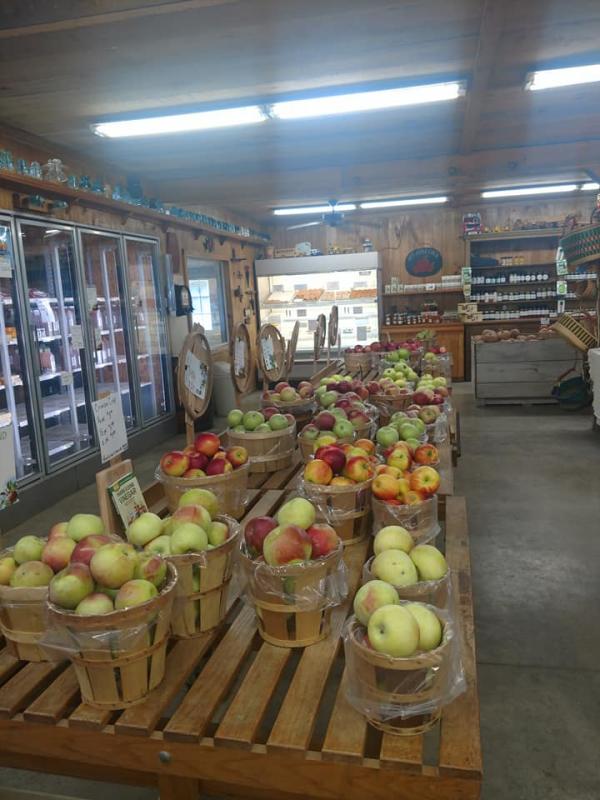 With 15 U-Pick apple varieties to choose from, you can wander Owen Orchards at your own pace, pick apples at your leisure, or simply enjoy the scenery. Open 7 days a week. Picking begins in early September, so enjoy mid-week activities with your little ones or outdoor weekend adventures with your whole family. Kids will also love the wagon ride into the orchards. Come back again and again, because the different U-Pick apples are ready for picking at different times through the end of October. All apples are sold by the pound, so you can bring home as many or as few as you like. Some popular varieties include McIntosh, Fuji, Golden Delicious, Red Delicious, Crispin, Crimson Crisp, Empire, Granny Smith, Jonagold, Ida Red, Snap Dragon, Ruby Frost and Evercrisp. Best of all, 90% of Owen Orchards U-Pick apples can be picked from ground level!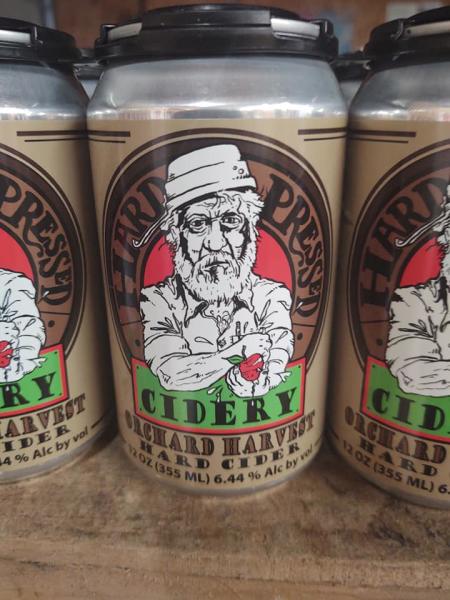 Owen Orchards apple cider has gained a reputation throughout Upstate New York for being a great tasting all-natural apple cider. More than 10,000 gallons are produced each year, so fresh jugs are available daily! With no added preservatives, Owen Orchards apple cider is unpasteurized (UV treatment) and meant to be enjoyed within days because of its all-natural quality, which also makes it perfect for creating hard apple cider. Be sure to visit the new cidery on site, Hard Pressed Cidery, where you can buy hard cider by the glass, growler, or a six pack of cans.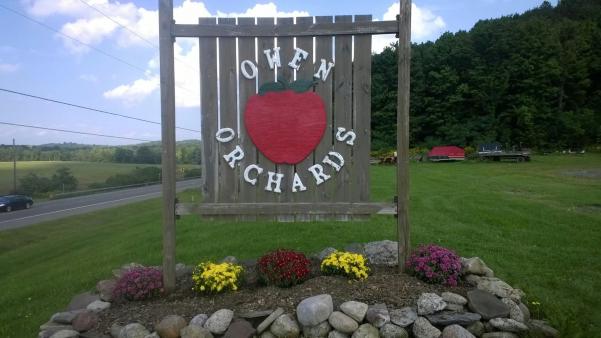 Find them on Facebook!