During this time, it's important to count the small wins, the little moments and celebrate! Whether it is graduation, a birthday, an anniversary, or a (socially distanced) get together with family or friends you haven't seen in months, take the time to recognize these occasions and have a little fun. We've collected a few of our favorite ideas to help you do just that!

Small wins and little moments. During times like these that are confusing and at times worrisome or disheartening, take moments to connect, support and celebrate your community. Pick a night to not do the cooking or a day to order food for a weekend picnic. Checking in on and buying from your local eatery or ice cream shop can mean so much more than the sandwich you ordered, it could me the world to that small business owner and can heighten the sense of community and togetherness while being social responsible. Share that meal from Brandon's Pub & Grill or the Auburn Diner or Drifters on Owasco with family or friends and celebrate the time you can spend with one another.
Do you have a recent graduate or child that is just relieved that its summertime? Celebrate that, celebrate them and all that they have accomplished in such a whirlwind of a year. Spend a gorgeous day at a local park or State Park beach checking off those summer bucket list items like a campfire, s'mores, swimming and playing in the sand. Take in their happiness and relief, it's contagious, in a good way. Or check out a few (one or all!) stops on the Sweet Treat Trail! This is a great way to spend the day exploring the beauty of the area and celebrating with some sweet treats!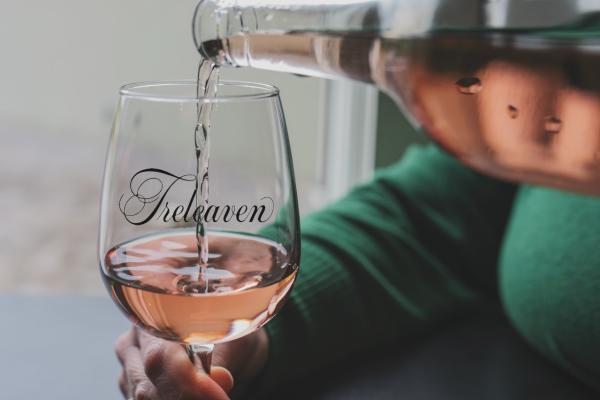 Treleaven Winery is here to help inspire some yummy concoctions to help you celebrate the warm summer evenings with the sun lasting a bit longer! Enjoy these moments with a cocktail in hand and a breeze in the air.
              Riesling Mule – add all ingredients in a cup and stir!
6oz. of any Treleaven Riesling (Pro Tip: Semi-dry works best!)
1oz. of lime juice
(At least) 5oz. ginger beer (Use more if desired)
Red Sangria – add all ingredients and lightly shake or stir 40 times (3 chances for customization on this one!)
6oz. of any red Treleaven Wine (1#)
1/2oz. Brandy
1/2oz. Triple Sec
3-6oz. of orange juice (#2)
Any fresh fruit you like (#3)