Summer Time Fishing Fun
Anglers who fish out in boats along with shore fishermen, can have lots of success during the summer in Cayuga County. Whether you fish for trout, bass, or panfish, you can find shallow fish and deep fish on our area waters. 
Fishermen who enjoy getting up early in the morning often have more luck than those who sleep in and get out later during the summer. The old quote of "Early Bird Gets the Worm," often is true during warm weather angling. But, if you can't get out on or near the water until later, fishing right before sunset or even into the night can be very good. Early or late angling is advised to miss the recreational boat traffic. 
Cayuga County has a total of seven different lakes to enjoy fishing on during the summer. Lake Ontario has "world class" salmon and trout fishing out of the Fair Haven area out in boats. Try fishing right in the bay and the Fair Haven Park break wall areas for quality bass and panfish angling.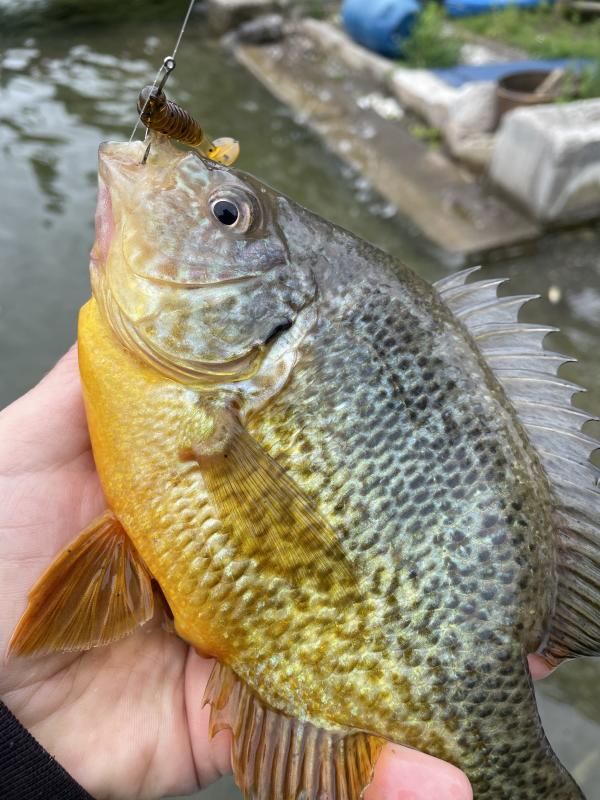 Panfish: Quality panfish exists on many Cayuga County waters
Cayuga Lake out of Union Springs produces great bass, trout, landlock salmon, perch and pickerel fishing during the summer. Head over to Owasco Lake and fish out of the north or south ends for quality trout, bass, perch and trophy walleye angling. 
Keep moving to the east and Skaneateles Lake offers some great angling. The lake produces excellent smallmouth, perch, trout and in recent years good walleye fishing. 
Some of Cayuga County's smaller lakes can give you a good angling day as well. Cross Lake, a part of the NY State Barge Canal system has good fishing for bass, walleye and panfish during the summer season. 
Cayuga County's two smallest lakes, Duck and Otter Lakes are the junior fisheries. In Duck Lake you can find good bass, tiger musky, and many species of panfish. In Otter Lkae, you can catch walleye, pickerel, bass, perch, and bluegills. 
If you are a fly fisherman, you can find quality angling on Cayuga County waters. The four larger lakes mentioned above have streams lined with trees to give shade and you can fish for resident brown trout not to mention bass of off the lake shores. 
Summer bass fishing on Cayuga County waters can be very good with a bunch of different lures or even live bait. For quality bass angling, try top water plugs in the early morning and right before dark. During the day fish deep weed lines with soft plastic worms, jigs, and deep running crankbaits.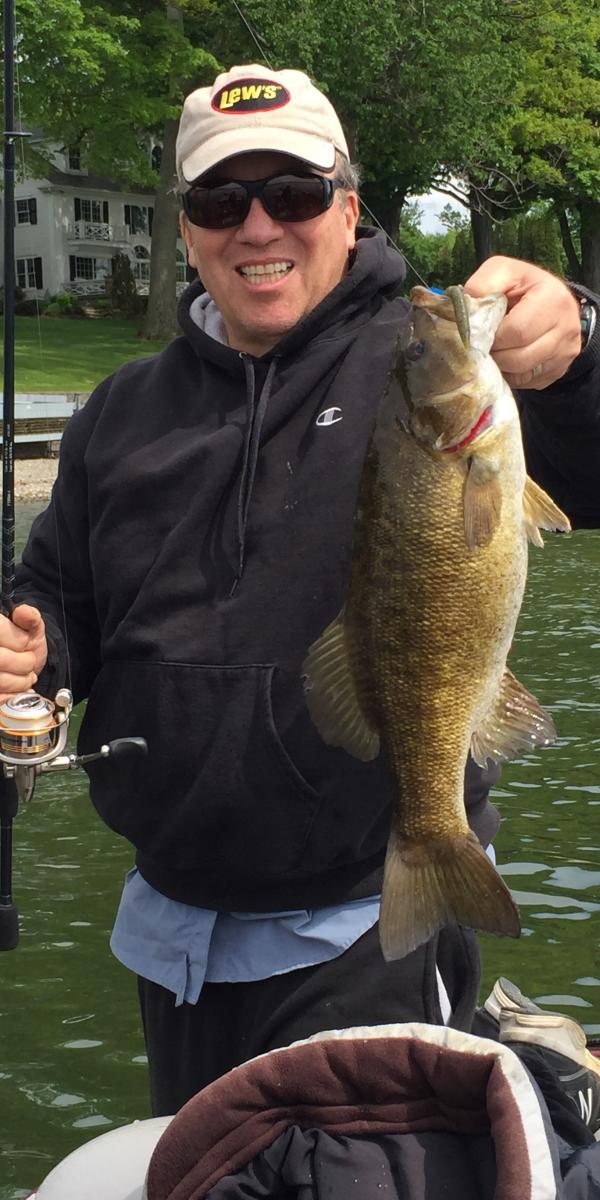 Bass: Bass fishing on several Cayuga County waters is exceptional early and late in the day during summer
The best trout fishing during the summer is done by trolling or vertically fishing out deep. Try going out deep with down riggers while trolling spoons or stick baits. Anglers score well on the larger Cayuga County Lakes fishing deeper water using live alewives on a single weighted line.
If you are a stream trout angler, keep your summer angling mostly simple.  Try using dry and wet flies. Spin fishermen also score well with small spinners cast upstream and bounced along the bottom. 
Fishermen who chase panfish are rewarded with quality angling on Cayuga County waters. Try fishing small jigs or live minnows around docks and weed beds. As the summer progresses, work out into deeper, cooler water. 
Be sure to go early and stay late on Cayuga County's waters this summer. You will not only have a chance at some great fishing, but the breath-taking scenery is a great catch as well.
Fish On!