With President's Day coming up and so much attention being given to the leaders of this great country, this is a fine time to crow about Millard Fillmore. He was born right here in the Finger Lakes, in Moravia, NY. And we are proud of that fact.
Fillmore was a small town boy. He was from meager beginnings and went to a one room school house and fell in love with and married his teacher Abigail.
Fillmore never became very wealthy and his time in office wasn't that defining. But the amazing truth is that anyone can become president even a small town guy from the Finger Lakes Region.
Abraham Lincoln, another President with meager beginnings, and Millard Fillmore met in 1861 and went to church together in Buffalo. Mary Todd Lincoln helped to make Moravia a spiritual Mecca. You might want to check out the History House on West Cayuga Street in Moravia to see many personal items of President Millard Fillmore as well as information about Mary Lincoln's endeavors.
Moravia is a quiet little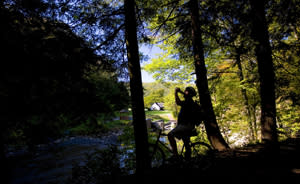 village with some amazing tourist locations. One is the Fillmore Glen State Park. There you will find a replica of Fillmore's cabin. It's so interesting. You can go in and look around during daylight hours in mid April—mid November. It's just a tiny little house. Even in the winter time you can peek in and imagine the family inside cozy and close!
The park is wonderful for hiking and seasonal camping with many beautiful waterfalls and well marked trails.
Another intriguing place in Fillmore's hometown is St. Matthews Episcopal Church. Inside are intricate carvings and figures by Charles Hull and Hans Mayer.
There will be a Birthday Celebration for Fillmore on Sunday, January 6, 2013 at the Town Hall Building at 13606 Route 90 Summerhill, NY at 1 PM. Call 315-497-3559 for more details.
---
Bobbie Panek lives in Central NY. She's a poet, writer and wanderlust. You can read more about her at Bobbiepanek.com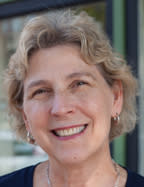 ---