DUE TO THE COVID-19 OUTBREAK THE FINGER LAKES BIRDING FESTIVAL HAS BEEN CANCELED.  
Being an optimist at heart, I feel Spring in the air. The sun feels stronger, and my need to spend more time outdoors is stronger too. This past weekend I found myself drawn to cleaning up my yard and marveled at the number of birds I heard chirping all around. Have they been here all winter or are they making their way back home? I assume it is a little bit of both. What I do know is that we were both signing with enthusiasm at the joy of spending time outdoors.
Good thing we now have the Finger Lake Birding Festival to help us enjoy and learn all about our feathery friends. This four-day event, happening in four different locations throughout the Finger Lakes offers a prime opportunity to spend time outdoors. Whether you're new to bird watching and are looking forward to learning a new skill or a pro looking for opportunities to share your love for the birds with experts in exiting programs, there is something for everyone.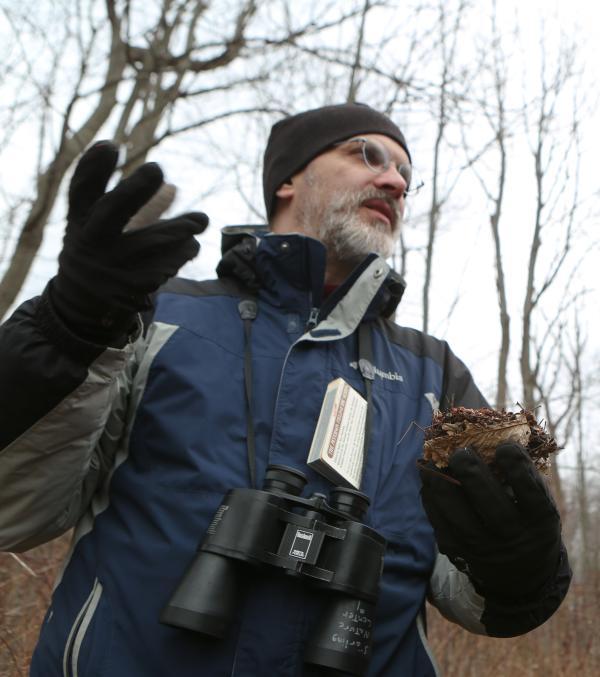 Choose from activities like In Search of Twilight Birds at the Sterling Nature Center, Waterfowl Migration Tour at the Montezuma Audubon Center, Guided Walk to Explore Bald Eagles and Waterfowl at Honeywell's Onondaga Lake Visitors Center or Raptor Banding Tour at the Braddock Bay Raptor Research.
Check out the full list of events and register at: https://act.audubon.org/onlineactions/povCnC5CwEq6afFEsYBWfA2
The Finger Lake Birding Festival participating locations are:
Montezuma Audubon Center - 2295 State Route 89, Savannah, New York 13146
Sterling Nature Center - 15730 Jensvold Road, Sterling, New York 13156
Honeywell's Onondaga Lake Visitors Center - 280 Restoration Way, Syracuse, NY 13209
Braddock Bay Raptor Research - Braddock Bay Park - 199 East Manitou Road, Rochester, New York 14612