It's springtime in the Finger Lakes! Not only is the smell of fresh flowers in the air, but the Piped Piper is leading everyone to Cayuga County's musical events. So no matter what your taste in music is, there's an event or venue to let your spirit soar.
In fact, the perfect place for music lovers to visit is Cayuga County in New York's Finger Lakes region boasting a wide variety of live musical events and concert venues. For example, Auburn Public Theater will host an impressive lineup of renowned performers in April and May alone. Among them are Merry Mischief's Celtic Ceilidh! (April 24th); Auburn Public Chorus Concert and A Cappella Fest (April 26th); Have You Heard?? (April 26th); Julie Budd in "Center Stage" (May 2nd); and many more! As a hub for education and Finger Lakes music, theater, and art, Auburn Public Theater is a center for musical expression. Check out their website for full details about the Theater's diverse musical performances set for the coming spring and summer months.
Those who enjoy musical theater will appreciate the summer- long Finger Lakes Musical Theatre Festival, which kicks off with the 2015 Merry-Go-Round Playhouse season that runs from May through October. Opening the season on May 27th is West Side Story, one of the world's greatest love stories. Fans of Broadway musical theater will want to buy tickets now, since this season is sure to be a memorable one. Scheduled productions include Saturday Night Fever and Sweeney Todd, as well as The Calamari Sisters: My Big Fat Italian Wedding, Forever Plaid: Plaid Tidings, The Light in the Piazza, and Late Nite Catechism.
But the musi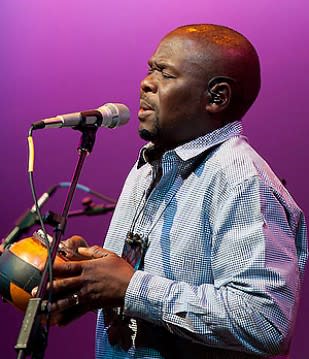 c and merriment don't have to stop after catching a show at the Merry-Go-Round Playhouse. At the nearby Oak & Vine restaurant at The Springside Inn, live music is showcased every Wednesday night, with performers ranging from David Porter to Joe Bergan & The Dingleberries, and to the Jess Novak Duo and many others.
If music aficionados take in a performance at the Auburn Public Theater, they'll also be able to enjoy even more live music at any number of downtown Auburn restaurants. Osteria Salina on State Street features wood fired cuisine and Finger Lakes wines and beers, while local Finger Lakes performers treat patrons to an eclectic variety of musical entertainment. 
Auburn's newest eatery and the only Cayuga County brew pub, Prison City Pub and Brewery features live music several nights a month from 9-12 p.m. Prison City Pub and Brewery crafts outstanding house beers and blends high-end pub and comfort food with a focus on locally farmed ingredients, making it a great place to cap off an evening of Cayuga County music.
At nearby Mack Theater, Final Fridays are the place to be from 6 to 10 p.m. for live music in the Finger Lakes. The cover charge is only $5, and upcoming musical performers include The Fabulous Ripcords on Friday, May 29th. Other local Finger Lakes restaurants with live music include A.T. Walley & Co, Parker's Grille & Tap House, and Suzy's Tavern.
If performing is more your thing, then bring your instrument or just your voice to one of Cayuga County's Open Mic Nights. Joel Kane of Uptown hosts an Open Mic Night at CC's Tavern every Thursday from 8-11 p.m. and Auburn Public Theater also has an Open Mic Night every Tuesday evening from 7:30 to 10:30 p.m., with a $2 charge at the door.
If you really want to move to the music in the Finger Lakes, then consider the New York Dance Festival, held for 3 weeks in July at West Middle School in Auburn. The 2015 New York Dance Festival will bring the explosive multicultural dance scene of New York City and the world to Finger Lakes music scene. Featuring critically acclaimed teachers; world-class dance classes in modern, ballet, jazz, hip hop, tap, and African dance styles; guest lecturers; and a Gala Event—the festival creates a world stage for dance in the Finger Lakes.
For more information on music and entertainment in Cayuga County.