The spookiest holiday of the year is just around the corner, and I have complied a few spooky and not so spooky things to do this season in Cayuga County!
Top Ten Not Too Spooky Family Friendly Things to do this Halloween Season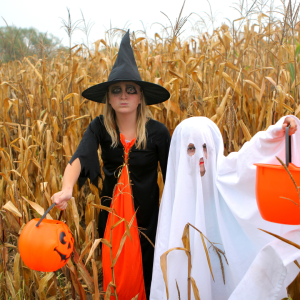 Penny's Country Farm- Come join the fun at Penny's Pumpkin Patch! Fun for all ages! Themed weekends, fun zone, farm animals, playground, spook woods, corn mazes, kiddie ghost train, pumpkins and more!
 Witch Hat Hunt at the Ward O' Hara Agricultural Museum. Now until October 31 participates in the Halloween Witch Hat Hunt. There will be 50 Witches Hats Hidden throughout the museum. Using the clues provided find the 50 witches' hats. Everyone Participating will Receive a Participation Prize, Children 12 and under will receive a Halloween Goodie Bag and children over 12 will Spin The Wheel and Claim a Prize. Event is Free and Open to Everyone!
Trunk or Treat Saturday October 29 from 1-3 at the United Methodist Church 99 South St. Kids will have fun going to each car and trick or treating for candy. Event is free.
Booker T Washington Halloween Event- Oct. 29 3-5:00pm..Free Candy and concessions available…Costume Contest.,Coloring Contest, Slime Station and more! Fun for all ages!
Upcycled Second Hand Costume Party and Contest- Oct. 30, 3-5:00pm at Resue Refuge  Come show off your DIY or second Hand costume! Best costume wins a $30 gift card 
Trunk or Treat and Halloween Fun at Fingerlakes Mall- Oct 29 from 1-3, games and indoor activities
A few Hallloween Events Just for the Adults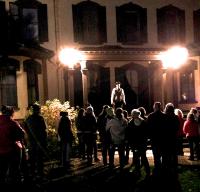 Halloween Party at Brandon's Pub
Vampire Ball
A Macabre Museum Murder Mystery
Hangtime Halloween Masquerade Feat
Haunted History Tours -Seward House Haunted History Tour- Costumed guides take guests around the Seward House grounds and the darkened streets of Auburn, sharing chilling tales of Victorian funeral practices, spectral encounters from Seward family lore, grizzly true crime stories, and other spooky accounts drawn from local folklore and history. Registration is required.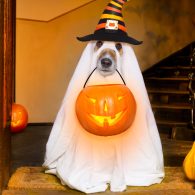 Witches Tea Party
Howl-o-Ween
I have only highlighted a few of the Halloween happenings, please check our out the events page for up to the minute updates.
Just one more thing.......My grandson asked me to include a few jokes in my next blog, so since I can not say no to him... here we go...
Q: Why didn't the skeleton cross the road?                      A: He didn't have any guts!
Q: Why did the skeleton cross the road?                          A: To get to the body shop.
Q: What kind of dessert does a ghost like?                      A: I scream!
Q: Why did the headless horseman go into business?    A: He wanted to get ahead in life.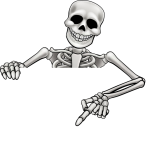 Have a spook-tacular, boo-tiful, wooo-nderful, and fang-tastic Halloween!