Valentine's Day is right around the corner.  Are you looking for Sweets for your Sweetheart?  You're in luck.  From north to south in Cayuga County it seems like all roads lead to yummy goodness.  With the new Finger Lakes Sweet Treat Trail we're surrounded by a rich assortment of wonderful, locally-made sweets, wines, jams, jellies, deserts, honey, and don't forget Maple Syrup.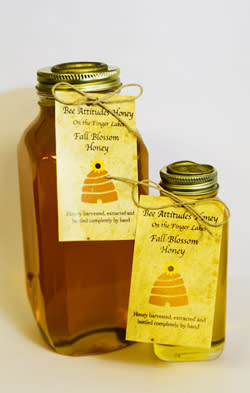 Maple syrup is a great treat—and you can find some at Bet the Farm, 381 Main St. Aurora, NY, Man in the Moon Bake Shop and Cafe at 982 State Route 34 B, King Ferry, NY, New Hope Mills Store at 181 York St. Auburn, NY, Schoolyard Sugarbush, 5967 Appletree Point, Moravia, NY, and Smokey Hollow Maple Syrup at 8597 Pierce Rd. Jordan, NY.
Honey for your honey is available at Owen Orchards at 8174 Grant Ave, Auburn, NY, Auburn, NY and at The Apple Station, 5279 Cayuga St. Union Springs, NY.  Plus it's also available by appointment only at Bee Attitudes Honey, on 3711 E. Genesee St. Auburn, NY.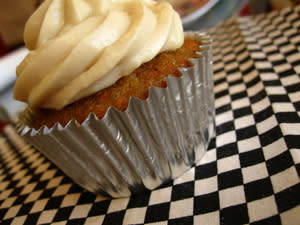 At The Lake House Sweetery, 147 Cayuga St. Union Springs, NY, you can find an assortment of amazing deserts. Wines? Jellies? Jams? Check out Bet the Farm, and The Apple Station.
For flowers, there are many great places in Cayuga County where you can go on-line and order a bouquet for that special person.
Hmm… Now are you just a bit surprised that we have so many sweet places right in the Finger Lakes? Another idea would be to take your sweetheart out for lunch, then stop off at one of the above mentioned shops. Now, you're talking.
For lunch or supper the list is too long for these pages so I'll just mention a few places like the Aurora Inn, the BeauVine Restaurant at the Hilton Garden Inn, Bambino's, and Moro's Table. Seriously—there are so many fine places to eat.
Now that you have lots of ideas for Valentine's Day, start planning and enjoy~
---
Bobbie Panek lives in Central NY. She's a poet, writer and wanderlust. You can read more about her at Bobbiepanek.com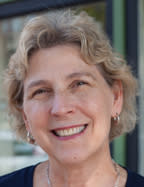 ---