Where you can slow down and speed up!
Many people may not have heard of Weedsport or Port Byron, but you mention the Erie Canal and they're sure to have heard of that! After all it was the engineering marvel of 1825 and played a major role in the growth of the area. It is located along the Thruway, known more widely as I-90, runs parallel with the Erie Canal, which ruled transportation, 200 years ago! Nowadays people and visitors from all over drive to see the sites of the canal in the original villages of Port Byron and Weedsport, where I grew up. Insider directions; hop off at Exit 40 to visit these neighboring historic villages and all the charm they have to offer. A brief interlude south on route 34 brings you to route 31, cleverly called Erie Drive, which used to be ensconced in water when it was an active part of the Erie Canal. 
Weedsport is full of history, excitement, and creativity. Here you will find new shops and art centers such as Eclectic Hedge, Chris's Crafts, and Purple Monkey Antiques where you can find true gems (and the locals) in the downtown area, my stomping grounds. You'll always find something interesting in these shops for yourself or as a thoughtful gift, or have a fun time making something new with friends and family. If you have the need, the need for speed the DIRT Motorsport Hall of Fame plus the Weedsport Speedway offer a glimpse into the past, present, and future of Dirt car racing. Catch a race and feel the power! Nearby used to be the Cayuga County Fairgrounds where I showed horses in 4-H and some of the best concerts were held- 'you know it's summer when they're rocking in Weedsport!' So, fun times and good feelings abound.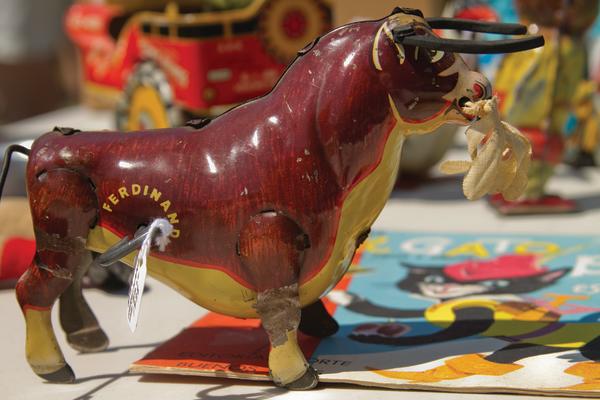 Imbibe in local craft beverages at Giancarelli Bros. Winery, offering fruit wines and u-pick berries, as well as Lunkenheimer Craft Brewing Co., offering small batch, award winning ales and wood fired pizzas. Their new location is opening soon in the building which used to be Key Bank where I worked before I realized how much I like telling people what I love about Cayuga County so they can discover a new adventure. I can't wait to see what they've done with the place!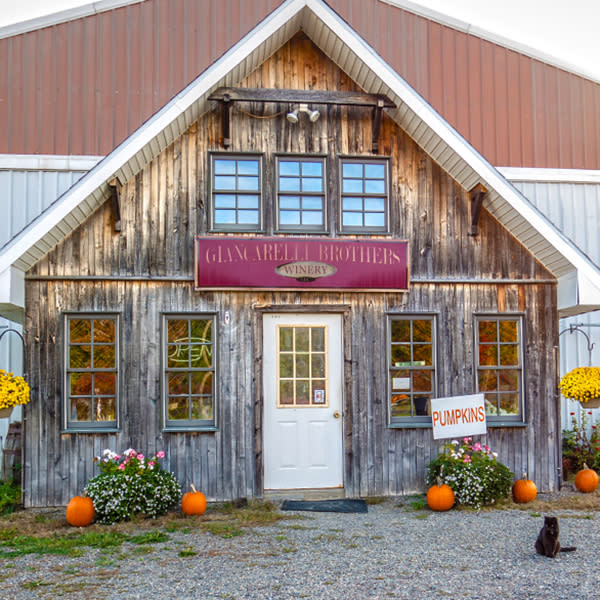 During your travels, look out for Erie Canal murals, located on the building of the Old Brutus Historical Society in Weedsport and in Port Byron near the main intersection of routes 31 and 38. In the museum I always beeline for the old maps from 1875 showing my childhood home, and the agricultural artifacts donated by another former employer, Tudor and Jones, which was an ag distributor in the area for more than 100 years. Both mural masterpieces were created by local artist, Dawn Jordan.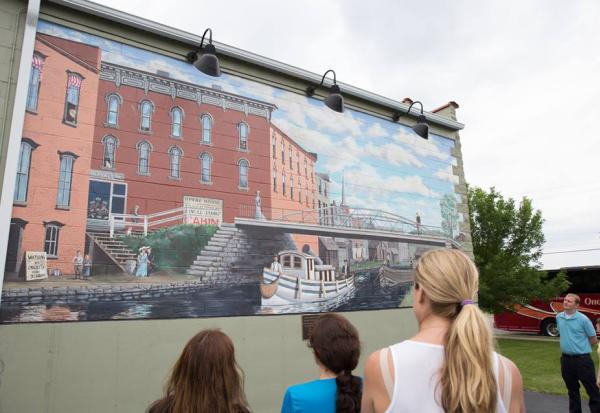 Stroll along the Erie Canal Trail, where you can also bike and hike. I suggests starting at Centerport Aqueduct in Weedsport or Schasel Park in Port Byron. Either way, the round trip is about 4.5 miles of flat, manicured trail running along the remainder of the canal with some water and is partially shaded. This is the perfect time of year to enjoy nature and reconnect with the family with comfortable temperatures, and see a variety of wildlife like birds, turtles, and small mammals. This is also a favored location to bring my doggy friends.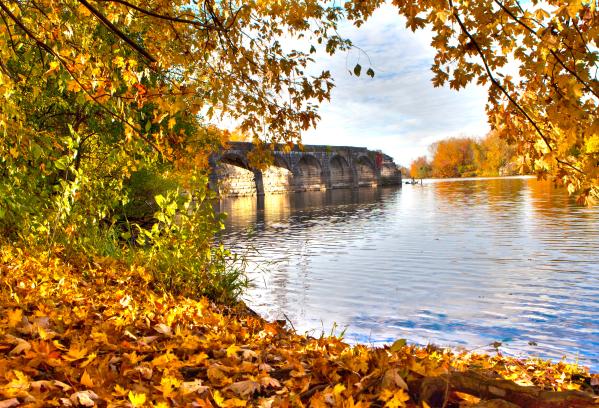 While in Port Byron you can't miss visiting the Port Byron Old Erie Canal Heritage Park. This newly constructed welcome center is the only attraction accessible via the thruway as well as with a local entrance. There you will see the original Lock 52, plus restored buildings, and artifacts. Docents bring the story to life where history took place. Just follow Maude, the tavern dog's, footsteps through the welcome center to find your way. Free admission and dog friendly!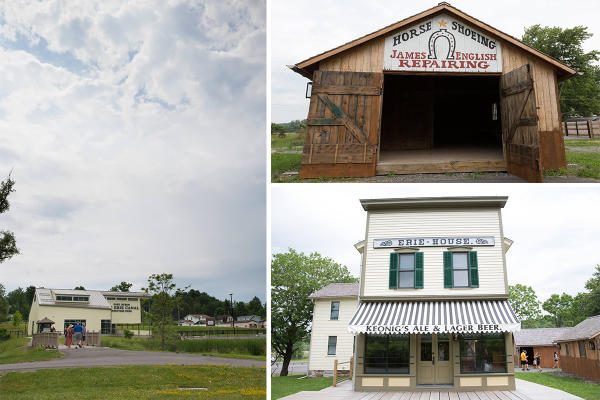 Savor downhome good eats and feel like a kid again in either village with locally owned ice cream stands, pizzerias, or family diners. Find the full listings here!