Best Finger Lakes for a Guys Fishing Getaway 
Every year, thousands of fishermen flock to the Finger Lakes, a region of sprawling, breathtaking lakes in New York. Surrounded by campgrounds, wineries, breweries, and great eats, the Finger Lakes region holds a variety of species, from bass and pike to trout and panfish, and offers the ultimate destination for a guys-only fishing getaway. Here, the Cayuga County Office of Tourism in Auburn, NY, reveals the best Finger Lakes to visit for your next guys' trip.
Cayuga Lake
Cayuga County is home to the eastern shore of its namesake, Cayuga Lake, the longest lake in the Finger Lakes region. Its deepest point, located near the town of Aurora, is roughly 435 ft, making for one of the best fishing spots in our area.  
The spring months are ideal for Atlantic salmon, rainbow trout, brown trout, and northern pike, while the summer season offers successful lake trout and largemouth bass excursions in deeper waters. Along the shoreline from spring to fall, trout and salmon can be found. And in the winter, Cayuga Lake's northern end is popular for ice-fishing, with panfish and pickerel as the typical catches.
There are fishing charters for guests to take advantage of when accessing Cayuga Lake, but if you're taking your boat, the following launch points will serve you well:
Frontenac Park: In the village of Union Springs offers a convenient boat launch near Route 90.
Long Point State Park: Located one mile southwest of Aurora off Route 90, this has a hard surface ramp and parking for up to 35 cars.
Mud Lock: For a concrete ramp and parking for up to 16 cars and trailers, Mud Lock can be found three miles north of the village of Cayuga. Simply turn off Route 90 onto River Road.
Owasco Lake
In central Cayuga County, visitors can find another one of the Finger Lakes called Owasco Lake, which has a maximum depth of 177 ft. Panfish, northern pike, and smallmouth bass can be found on its south end, while largemouth bass, perch, walleye, and bluegill roam its northern waters. In the winter it's also great for ice fishing, as lake trout are often found around Ensenore Point.
If you're not taking a charter, take your boat to either of Owasco Lake's public launches, which include:
South Shore Marina: Located off of W Lake Rd in Moravia, it offers a public boat launch as well as boat rentals, fishing supplies, and a deli/snack bar.
Emerson Park: The boat launch can be found on the northern end of the park, which is located Auburn.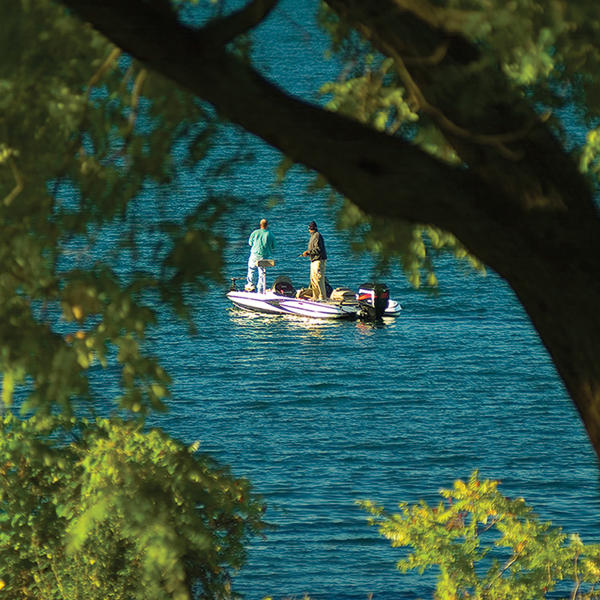 Skaneateles Lake
Cayuga County's borders also include the southwestern shoreline of Skaneateles Lake, one of the deepest and longest lakes in the entire Finger Lakes region. It has arguably the widest variety of species out of any of the Finger Lakes, including the following fish:
Lake and rainbow trout
Atlantic salmon
Rock, smallmouth, and largemouth bass
Walleye
Pickerel
Pumpkinseed
Yellow perch
Cisco
White sucker
Brown bullhead
Bluegill
Black crappie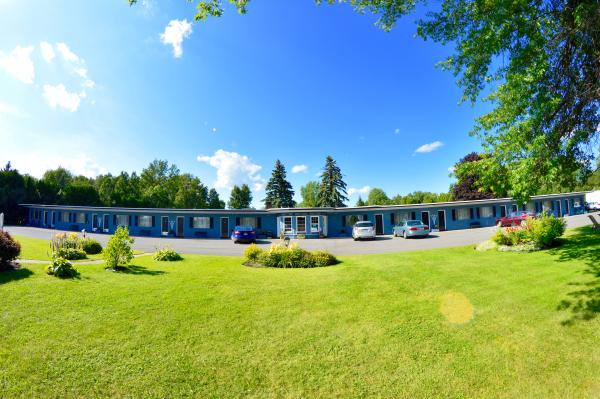 Stay the Night (or Longer)
Though Cayuga County's three Finger Lakes are easy day trips from many locations, they're also the perfect destination for an overnight getaway. Choose from our area's many accommodations like our campgrounds, hotels, or vacation rentals, and round out your guys' trip with golfing, tastings, entertainment, and much more. For help with planning your fishing trip, contact the Cayuga County Office of Tourism today or download our free visitors guide.