Women Leaders in the Tourism Industry
Tourism is an amazingly powerful industry, employing over 330 million people worldwide; about 1 in 10 people around the world are employed by tourism related businesses. It is a demanding industry, demanding of time, energy, patience, and multitasking skills. When everyone else is on vacation and relaxing is when we work our hardest. It requires someone who can think fast on their feet, pivot at a moment's notice, and pay attention to five things at once. It is an industry where women excel, and the best of us comes out. Women excel in managing the demand on their time from multiple different sources in an amazing way. Cayuga County is filled with so many examples of exemplary women leaders in the tourism industry, and it is a hard blog to write when selecting just a few of them to highlight. Highlighting some of us elevates all of us. I will introduce you to some of the lesser-seen faces making a big impact on tourism in our county. 

Mindy Colloca from Colloca Estate Winery. Finger Lakes and wine are becoming words that are very commonly used together, and Cayuga County has a strong offering with 12 wineries nicely spread out throughout the county. On the northern tip of our county, perched with a beautiful view of Little Sodus Bay in Lake Ontario, you will find Colloca Estate Winery and Mindy Colloca, who is the backbone of the Colloca clan. We know that behind every successful man is a powerful woman, and Mindy is that powerful woman to Chris. Mindy is a powerhouse behind business decisions and a major player in their ever-growing weddings and events. Let's not forget "Mindy's Giggle Juice," a fresh and crisp effervescent Rosé named for her glowing personality.

Megan McDonald from Summerhill Brewing. Breweries are a quickly expanding segment of the tourism industry.  When the Finger Lakes Beer Trail was launched in May 2011, there were 24 locations, and today there are over 75 locations. Jeff and Sallee Ten Eyck, along with their son Kurt and daughter-in-law and Megan, run Summerhill Brewing, in Locke, NY. Megan McDonald oversees marketing and social media, helps run the tasting room, and masters the food options. Trust me, you will be glad Megan is there to tempt your taste buds! With a strong community focus she sources local ingredients by partnering with local farmers and culinary experts like Laura Hahn from Little Yard Farms, another amazing woman in tourism worthy of recognition.

Nancy Gable from Salt of the Earth. The food we eat when we travel leaves a lasting impression that we talk about for a long time after our visit. Small, privately owned businesses are a large portion of the restaurant industry in Cayuga County. Salt of the Earth in Cayuga County, run by Mike Boise and Nancy Gable, opened for business at the beginning of the COVID-19 pandemic. It took heart and dedication for their business to persevere. Nancy's love for the region led to their decision to open their business on Cayuga Lake. During 2020, they offered amazing meals to-go and unforgettable small dinner events, one of which I was lucky to partake. A truly inspiring culinary experience right in our backyard that everyone should attend.

Artists Dawn Jordan & Sandra "Sandy" Shutter. The arts creatively highlight what is special about a community by offering the visitor a sneak peak at what drives the spirit of a destination and those who live there. We are beyond fortunate in Cayuga County with our amazing arts and cultural venues. Case and point, from the creative community at the Fair Haven Arts Center to the amazing design at the Inns of Aurora to the impressive programming by The Rev Theatre and the Auburn Public Theater. We have an abundance of amazingly talented women artists including muralist and puppeteer, Dawn Jordan- find her murals on the Erie Canal and puppet shows during cultural events like First Friday in Auburn; and artist Sandra "Sandy" Shutter, whose empowering mixed media masterpieces are available at cultural events held at NYS Equal Rights Heritage Center and new collaborative retail location inside the Willard Memorial Chapel.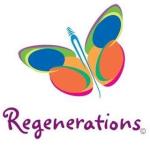 Casi Head from MacKenzie- Childs & XL Cookie Company and Sue Wabu from Regenerations. Unique shopping experiences bring a memorable diversion and value to our vacations. We have some unique and special women retailers who also happen to be creative artists. Sue Waby, owner of Regenerations in downtown Auburn, breathes new life into previously loved items by up-cycling to offer us unique finds. Casi Head, Finance Assistant at MacKenzie-Childs, where art and function meet in remarkable ways, also embarked in a delicious venture with XL Cookie Company, boldly expanding a new business in the middle of the pandemic.

Audrey Iwankicki from Owasco Paddles. One of the main draws for visitors to our region is the amazing beauty that our Finger Lakes give us. Outdoor activities abound in and around the Finger Lakes, from hiking, biking, geo-caching, boating, swimming, paddle boarding, and of course kayaking. On Owasco Lake you will find Audrey Iwanicki of Owasco Paddles offering kayak, canoe, and paddleboard rentals. She offers a beautiful experience on Owasco Lake for you and your canine companion, a special treat for whom she also carries lifejackets!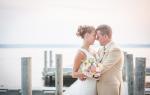 The lodging industry is the cornerstone of tourism. Some lodging establishments offer a great place to stay, while others offer a destination within a destination. The Inns of Aurora, with luxury and comfort, welcome visitors into a magical world in which every staff member has a special role to play. We would like to acknowledge Kim Jones. Kim's role as event manager is to convert dreams into reality through a long series of actions that engage many team members across multiple departments. As the link between the Inns of Aurora and the client, her patience, communication skills and creativity are just as invaluable to the Inns of Aurora as they are to the client whose vision she's bringing to life.