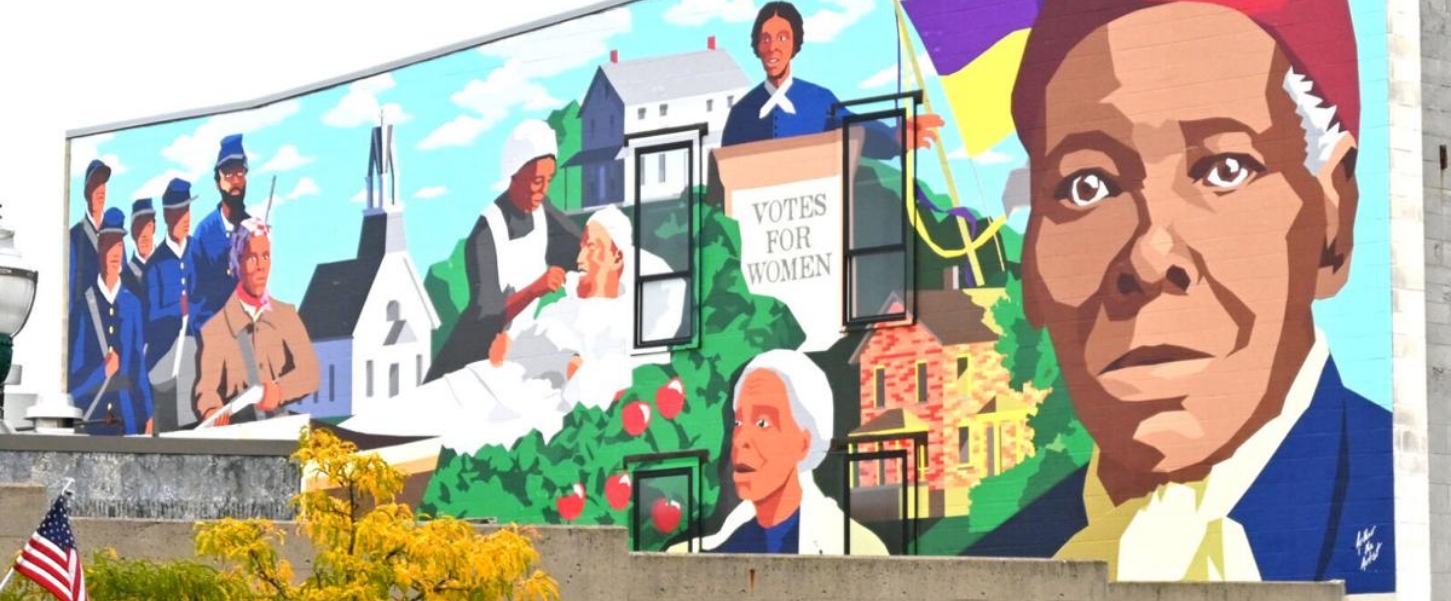 Juneteenth
Celebrate Juneteenth in Harriet Tubman's chosen hometown!
Join us all month long for Juneteenth Celebrations to commemorate Black and African American freedom and achievements.
This annual celebration began on June 19, 1865—now known as Juneteenth—when Major General Gordon Granger of the Union Army arrived in Galveston, Texas, to deliver the final execution of the Emancipation Proclamation. Juneteenth not only commemorates the end of slavery in the U.S. but also celebrates Black and African American achievements in history and the fight for a stronger, brighter, and equitable future.
For us in Auburn, NY, Juneteenth runs deep. As the chosen home of Harriet Tubman, an American abolitionist and activist, the spirit of Juneteenth is thriving. Tubman's strength and courage are honored across several open-to-the-public historical sites that pay tribute to her life and fight for freedom. Be sure to visit the legacy sites of Harriet Tubman as you join us in celebrating Juneteenth.
See our calendar of events below and tag us in your travels and celebrations in honor of Juneteenth. @Cayuga_Tourism #TourCayuga