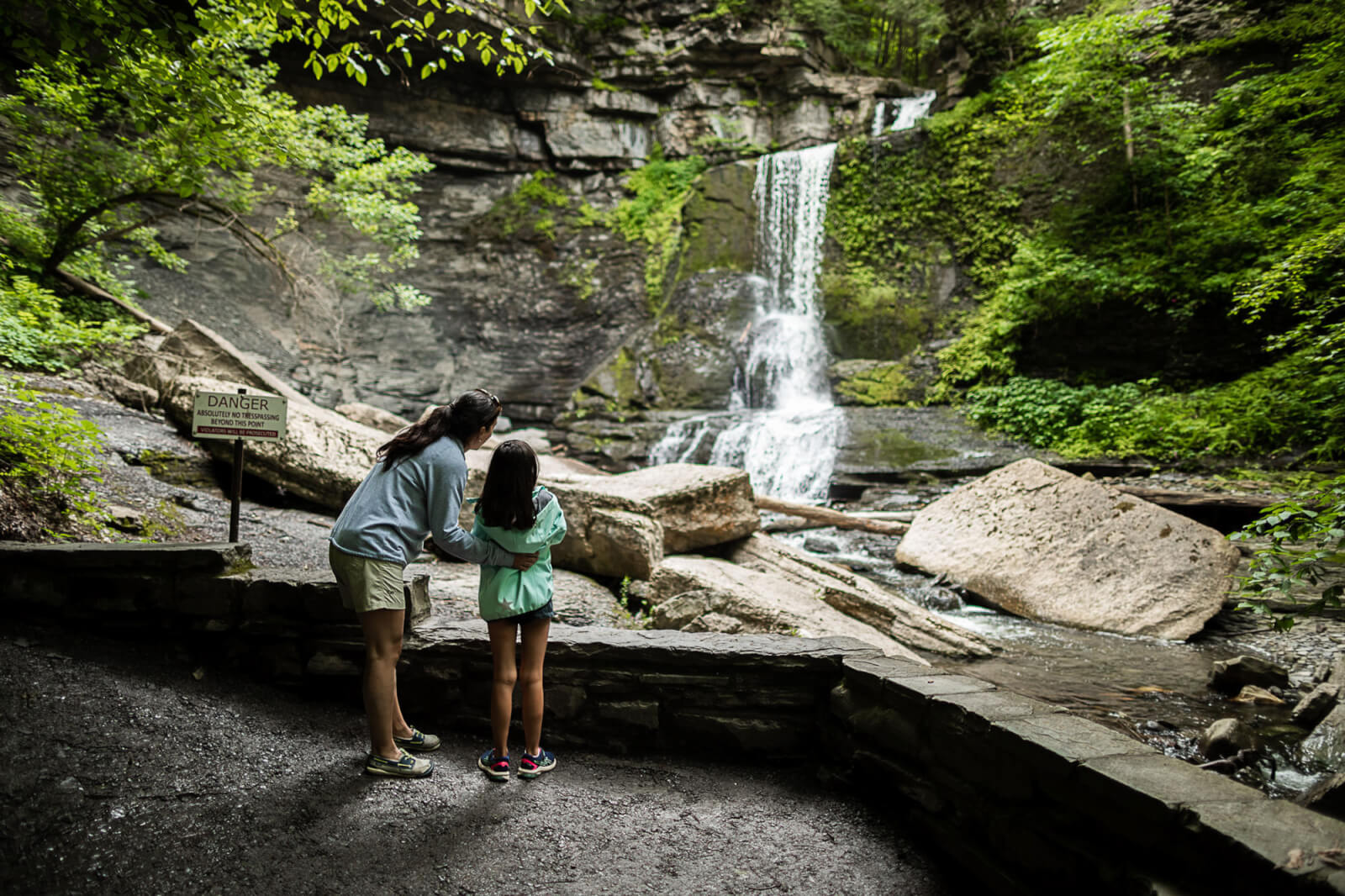 Hiking Tips
By: Staff
Hiking Tips and Etiquette
Cayuga County has, over 65 miles of multi-use trails with some of the most breath taking and abundant natural scenery! Hiking, walking, snowmobiling, birding, and fishing are just a few ways to get out and enjoy Cayuga County's natural beauty in the winter. Don't let cooler weather keep you in the house, bundle up- get out and get some fresh air, don't forget to bring along your camera to capture the beauty of the area
Here are a few tips from the National Park Service:
1. Check signage for the trail you are hiking and follow the correct right of way yields.
-Hikers coming uphill have the right of way. If you're descending the trail, step aside and give space to the people climbing up.
-Bicyclists yield to hikers.
2. Make yourself known. When you encounter other hikers and trail users, offer a friendly "hello" or a simple head nod. This helps create a friendly atmosphere on the trail. If you approach another trail user from behind, announce yourself in a friendly, calm tone and let him/her know you want to pass.
3. Stay on the trail. Don't step off trail unless you absolutely must when yielding.
4. Practice a Leave No Trace principles: Leave rocks, vegetation, and artifacts where you find them for others to enjoy.
5. Do not disturb wildlife. Keep your distance from the wildlife you encounter. Do not leave the trail to get a closer look at an animal because it can hurt the habitat and the animal and put you in danger.
6. Be mindful of trail conditions. If a trail is too wet and muddy, turn back and save the hike for another day.
7. Take time to listen. When hiking in the great outdoors, let nature do all the talking. Be respectful of both nature and the other users and keep the noise from electronic devices at bay. Not only will other visitors appreciate the peace and quiet, but so will the wildlife.
8. Be aware of your surroundings. It will help keep you and any members of your group safe.
9. Call ahead if you have questions. As things are changing quickly, give the park a quick call before you make the trip.
10. If you are bringing your dog, please be sure they are always on a leash.
These are some hiking etiquette guidelines that will help you have a safe, fun, and relaxing trip next time you go hiking. When in doubt about something just remember the "golden rule" — treat other trail users how you want to be treated and respect the wildlife and lands.
With exploring parks or walking trails under new guidelines and considerations seeming a bit daunting or like the fun is being taken out of it, try to take this as an opportunity to have a better appreciation of nature. Remember that most trails are open throughout the year, please call ahead before you head out to be sure you have all the information you need for a wonderful experience.