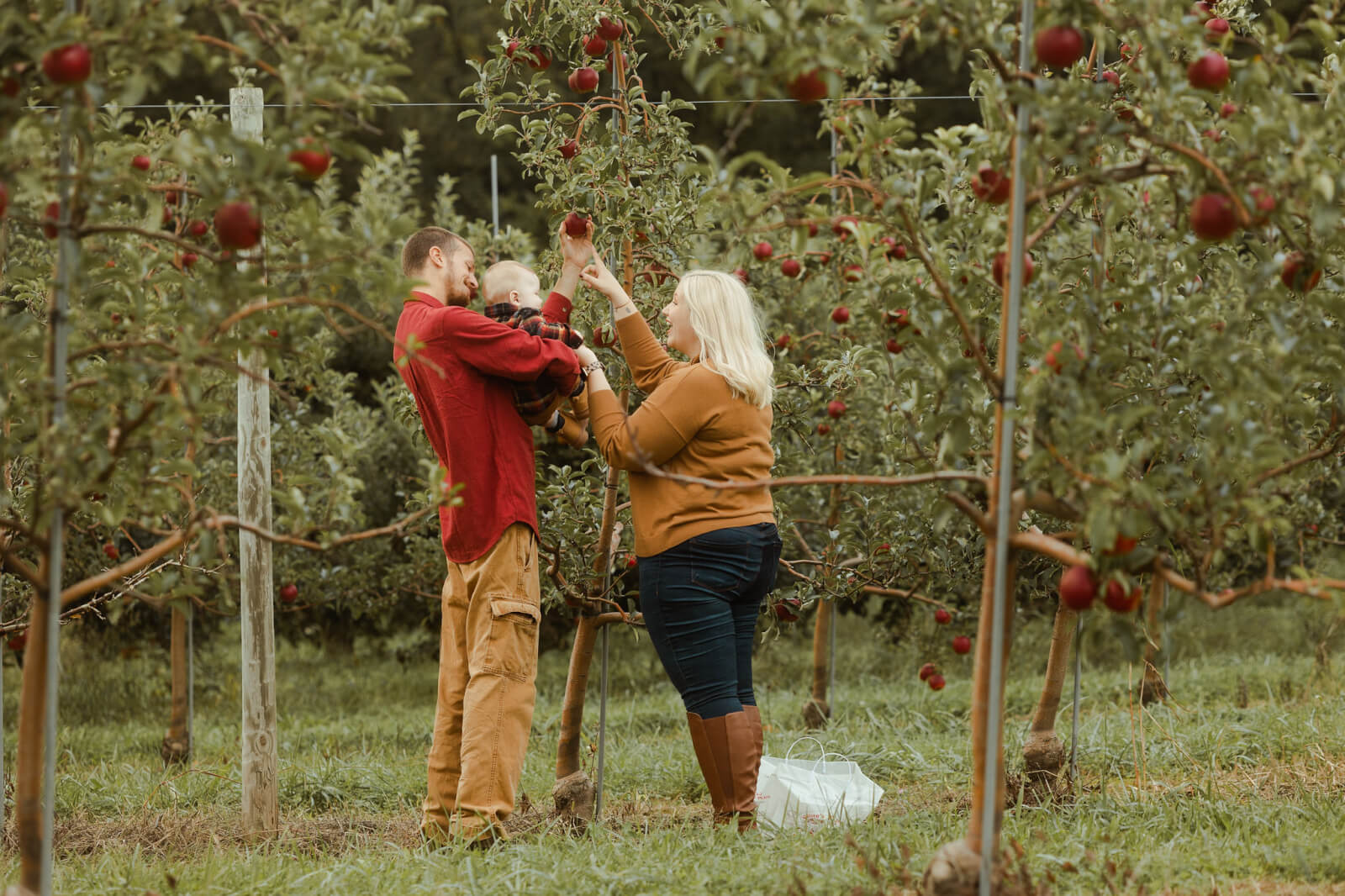 Family History Month
October is Family History Month, encouraging you to explore your own genealogy and learn about the branches and leaves of your family tree. You may be surprised or enlightened at what you discover in your search!
In Cayuga County, there are many family legacies at the helm of significant chapters in history, kept alive via the destinations that can be visited today. This blog will introduce you to four family names that have played an important role in rooting the area's rich history – some of whom have descendants who walk in their families' footsteps today – and share ways you can get closer to this history with a visit to Cayuga County.
The Freemans: Harry and Kate Freeman are known as co-founders of Auburn, NY (then referred to as New Guinea). Originally taken and enslaved from Guinea, Africa, they were freed by the Mansfield Decree in England and came to the colonies as indentured servants. They fought in the Revolutionary War and created one of the most important stations and terminals during the Underground Railroad Movement.

Author and Pastor Ted Freeman is a descendant of Harry and Kate Freeman, and he illuminates his family history in a variety of ways. His book, God's Free-Man: An American Tale of Perseverance: A Life in Service, tells the story of Harry and Kate Freeman, as well as that of their sons and grandson – all who have made an impact on American history in their own way.

In addition this book, Ted also leads GLOW Tours, click here for more information.
Harriet Tubman: Cayuga County's hometown hero, Harriet Tubman, settled here after emancipating herself and countless others from slavery. It is here where she owned property, attended church services, married her second husband, established the Home for the Aged and lived the last 54 years of her life before being laid to rest.

Today, some of Harriet Tubman's descendants have taken residence in Auburn and the surrounding communities, upholding the pride in her name and walking in the footsteps their matriarch once did. In addition to being surrounded by the landmarks that pay homage to Harriet Tubman, her descendants say they keep a bowl of apples (one of her favorite fruits) in their homes in her honor – fresh ones during the fall and decorative ones when not in season.

You can learn more about the life of Harriet Tubman by visiting her property in Cayuga County, or by listening to the "Walk in Her Footsteps: Harriet Tubman's Life in Auburn, NY" podcast – a four-part series hosted by Tourism Ambassador Beonca Louis, in conjunction with academics, historians, and descendants. The episodes include stories and interviews that explore Tubman's life work, how it has impacted American history and the residents of her chosen hometown.
The Seward Family: William H. Seward and his wife, Frances, were confidants of Harriet Tubman and influential in their own right. William served as U.S. Secretary of State under President Lincoln, and Frances Seward acted as advisor to William and was a supporter of the Women's Rights movement. They were both avid abolitionists, utilizing their basement as a stop on the Underground Railroad.

The Sewards invited Harriet Tubman to move from St. Catharines, Ontario to Auburn, NY and sold her property for $1,200 – she insisted on paying – on which she would build her house. When visiting the Seward House Museum today, you'll see an exhibit showcasing the intertwining connections between Tubman and the Sewards, in addition to exploring this preserved estate that the Sewards once called home.
The Howlands: Another sister in the movement of equal rights was Emily Howland, who devoted much of her life to teaching freed freedom-seekers to read and write, and would go on to support more than 50 schools for freed African Americans.

This type of service ran in the Howland Family: Slocum Howland (Emily's father) was a businessman and abolitionist who provided an Underground Railroad stop in Sherwood, NY, helping some freedom-seekers settle there and helping others to proceed further by means of his shipping contacts. Slocum's son, William, was also a businessman, public servant, abolitionist and equal rights advocate; and Isabel Howland was a teacher, suffragist and humanitarian.

A visit to the Howland Stone Store Museum in the Sherwood Equal Rights Historic District displays the family's contributions to movements for abolition, education and women's rights, including an original Underground Railroad pass and women's suffrage posters. The Museum also operates together with the Opendore Project, a recently restored building on the property and on the National Registry as part of the Sherwood Equal Rights Historic District.