Brave Brews Weekend
Everyone needs a few days to step away from the demands of life and relax with friends to catch up, re-energize and pamper yourselves. Celebrate Women's History Month with the epic weekend getaway! The newest event in town Brave Brews Weekend celebrating women in the craft beverage industry - March 4th-6th, 2022!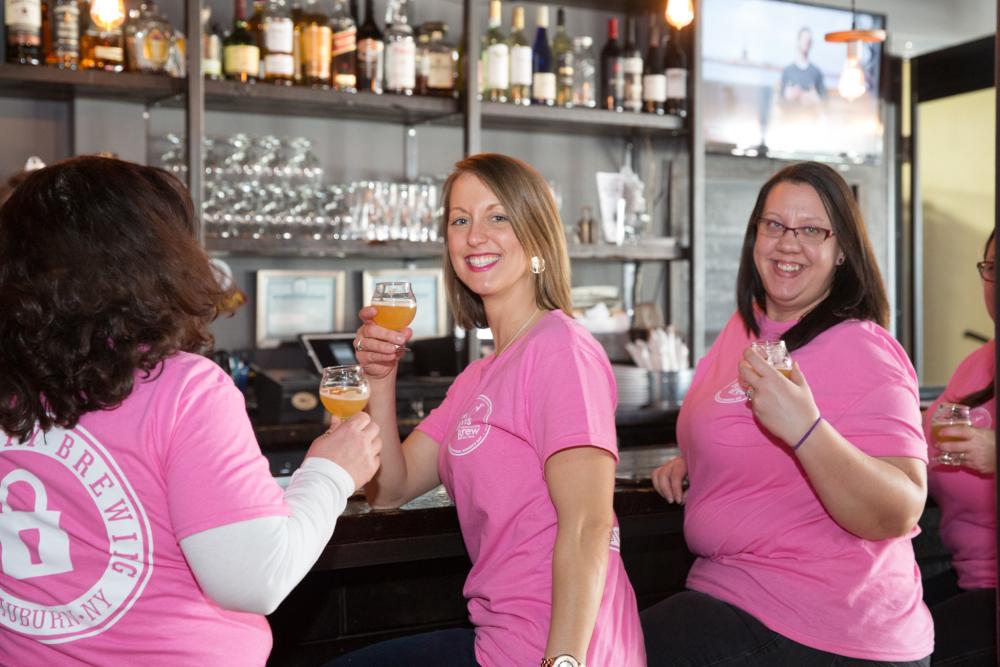 Friday, March 4th
Kick off this weekend with a full day - literally 9 am to 9 pm - of connecting and sampling with the Beeroness'! It's Pink Boots Day at Prison City Brewing, explore the Cayuga Museum's opening exhibit: Proof Positive. It's also First Friday in Auburn with specials and deals around the city and round out the day at the Beeroness Beer Dinner! 
Saturday, March 5th
What does with beer? DONUTS! Start your day with two of the best inventions and the Beeroness book signing. Continue connecting and sharing with the Bee Influencer Meet & Greet at the NYS Equal Rights Heritage Center. While at the center learn about the fierce trailblazing, history making women from NYS at this interactive center. Keep the education going at the Seward House Museum with their special "Historical Housewives of 19th Century Auburn". And now that you have loaded up on carbs and history put on your walking shoes for the 1-mile Drink Like A Girl craft beer walk and tasting. End your day at Prison City's Fire & Ice Festival where you'll enjoy food trucks, games, ice sculptures, drink luges and more! 
Sunday, March 6th
This epic weekend isn't over yet! We encourage you to take part in the Brave Women FLX 100K virtual challenge! Get in your first steps exploring the city of Auburn. Don't fret - you've got until March 15th to complete the 100K so bring the fun home, call up your best pals and keep on in the steps of those women who dedicated their life's work to help get us where were are today.