How Sweet It Is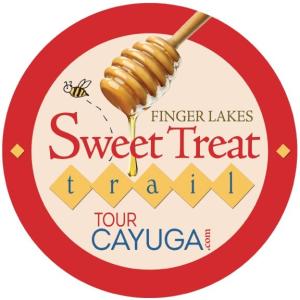 The family-friendly Finger Lakes Sweet Treat Trail is all about the unique sweets and treats that Cayuga County has to offer.  Whether you seek honey or jam, or homemade cookies created with locally grown and produced ingredients, the Trail has everything to satisfy your sweet tooth cravings.  The Trail includes bakeries, farm stands, stores, ice cream stands, u-pick fruit fields and cafés, all featuring locally grown and produced sweet treats.  From north to south in Cayuga County, it seems like all roads lead to yummy goodness! Get your tasty tour pass, found at all participating locations, and have it stamped by at least eight of the sites to be entered in a drawing for a gift basket. Here are a few locations to visit this summer!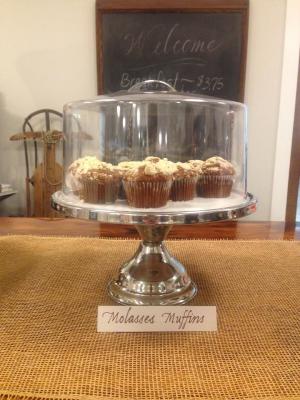 Day 1:
Begin your journey with lunch at the King Ferry Corner Store, open daily 6AM-8PM. Fill up the gas tank at this quaint, recreated old store and shop the local products. Then enjoy the scenic drive north on state route 90 along Cayuga Lake, the largest of the eleven Finger Lakes.
Stop at Morgan's Half Acre Produce to pick up a freshly baked pie to enjoy as dessert for tonight. Let's not forget, no summer trip is complete without ice cream! Try homemade ice cream flavors at Reese's Dairy Bar right around the corner, featuring different specials each week.
To wrap up your adventure for the day, swing by the Taste NY Market in the NYS Equal Rights Heritage Center, open Tues-Sat 10AM-4PM.  Take home New York State products to remember your trip.
Unwind from your travels with an overnight stay in Auburn. Find a full listing of places to stay in Cayuga County at https://www.tourcayuga.com/places-to-stay/.  
Day 2: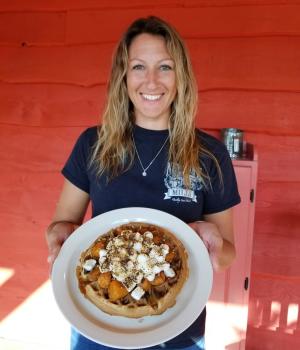 Savor a hearty breakfast at New Hope Mills Café, open Monday-Saturday 7AM-3PM, known for New York State's favorite pancake mix! Shop local products in the store, in the same building as the café.
Continue your voyage in search of flavor with a scenic drive north to Fair Haven for lunch at The Hardware Café and General Store, offering a robust, fresh menu plus shop for goods created by local artisans. Visit the nearby Fly-By-Night Cookie Company and Miniature Museum to see the mini village and pick up snacks for the road. Favorite cookie flavors include the PMS (chocolate and mint), mince pockets, classic frosted sugar in whimsical patterns and so many more!
On your way back south be sure to stop by Muzzi's D'Italia Ice for refreshing Italian ice made with local fruit from a family recipe.  With over 25 ice flavors plus cream ice and ice cream, you'll be amazed at the selection!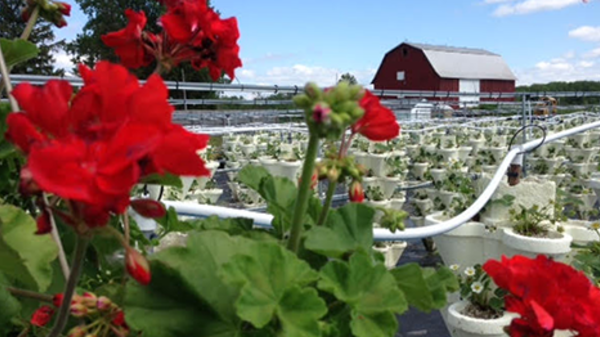 As you wrap up your tasty tour, don't miss Strawberry Fields Hydroponic Farm. Pick berries that are grown up off the ground, then shop for gifts and jam in the store on site as well as the new Floral Boutique.
Find more details about the trail partners at https://www.tourcayuga.com/finger-lakes-sweet-treat-trail/trail-stops/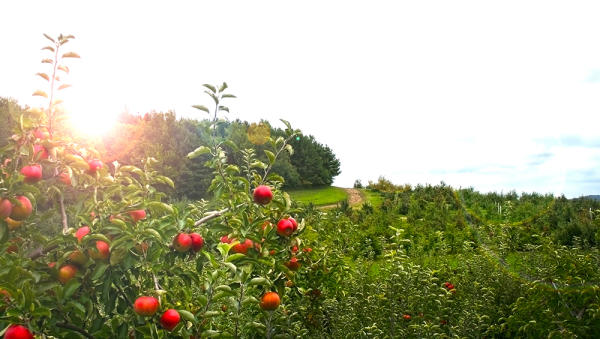 Come back this fall to visit more of our partners to sample their sweet treats, like Owen Orchards, famous for apple picking, tractor rides, and cider donuts in the shop- you can even watch the cider press! For a long weekend, include Gretchen's Confections for gourmet chocolate, Susan's Servings for baked goods, and Octane Social House opening soon for gastro pub sandwiches and artisanal drinks plus entertainment. Please call ahead for Smokey Hollow Maple Syrup and Standing Stone Honey Products.